When:
February 15, 2022
all-day
2022-02-15T00:00:00-05:00
2022-02-16T00:00:00-05:00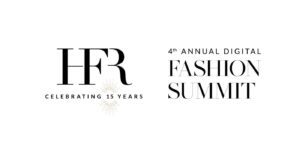 Industry and Public
In an ongoing effort to bring diversity and inclusion of underrepresented Black and Latino designers to the forefront of the fashion industry, Harlem's Fashion Row (HFR) announced today that it will host its 4th annual Black History Month Summit "Fashion's Promise".
With PRADA being the title sponsor of the event, the virtual summit will shed a light on the luxury fashion community as some of the world's most recognized brands answer the question, "Are retailers making a difference?" Following a year where many brands made a commitment to break down barriers and work on ending systematic racism in the workplace, HFR is holding this summit to see who has kept this promise alive.
Celebrating brands that are committed to making a change and offering a platform for designers to share their point of view, the summit will be comprised of various conversations focused on fulfilled commitments to Black and Latino in retail and fashion.
These panels and topics include:
– Designer Point of View by Shopbop
– Organizations Poised to Create Real Change in Fashion and Retail for Black Professionals. Where Are They Now by The Movement
– Following Through on Creating Access & Opportunity for Black Talent
Other confirmed retailers and luxury fashion groups who will participate in various panels include LVMH, Capri Holdings, PVH Corp., Savage x Fenty, and NIKE.
The event will be held virtually on Tuesday, Feb. 15 from 9am to 6pm.