The Best Gift Ideas for the Most Stylish Men in Your Life!
Few men are born stylish, and others just develop great taste. But we know, sometimes a dad may be so busy taking care of other things that they need a reminder here and there to take good care. Giving your brother, granddad, dad, husband, or boyfriend a gift is a perfect way to do it.
However, while giving a gift, it is essential that it does not feel thrust upon but looks good on him. And he should be actually able to use or wear them. So, what things come to your mind?
One minute, Now, you might be thinking of
Comfortable sweaters
Eco-friendly jeans
Upgraded sweats
Bold footwear
Yes, these are good, but it might be time to look beyond the choices and go for something more.
Full-Zip Sweatshirts
No American man's wardrobe is incomplete without the hoodie, especially if they lead a very active lifestyle. Hoodies are great for gym-goers, those who love running or just lounging around their home. Go for a hoodie in grey and such neutral tones. Go for a high-quality hoodie that you do not have to replace only in a few months. That is why go for the best brand wares when choosing a hoodie for your dear ones.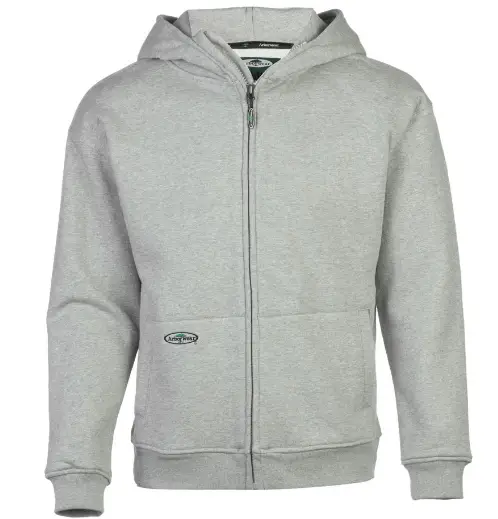 Half-zip sweater: Herringbone designs on solid-hued dark-toned sweaters that can be zipped on the upper part is great to give you a fancier appeal. Go for a half-zip sweater in his favorite tones.
Trespass boots: The hiking style boots featuring extra lugs will be a superb choice for men and will be a trending winter choice. Hiking boots should be lightweight and made in breathable leather or nylon. Quality boots will last with you for a long time.
Brushed Twill Shirt: Button-down T-shirts will never be more for any man. Either choose solid color T-shirts or those featuring classic checks or dainty blooms. Pastel tones are a good choice in summer wear. Otherwise, neutral tones are a more versatile choice.
Weekend Bag: A luxe leather weekend bag will be so much suitable for you. It will serve you when you go to the gym, on a hike, weekend getaways, or on multi-day excursions, journeys. Go for a genuine leather weekend bag that suits your needs for a long time. Moreover, it can also store your 15-inch laptop securely alongside other things. Go for a bag with multiple pockets so that it can sort a lot of things.
Signature Sweater or Knitted Roll Neck: The Knives Out Sweater worn by Chris Evans is still going strong if you wish to go for it. Go for a classic cream knit sweater that can give you back value for money. It will be so pleasant for the eyes than the simple crewneck sweater and much warmer.
Men's Shacket: Shackets are amazing transitional jackets for mildly cold weather. Go for solid-toned shacks in colors like navy blue, light blue, or you can also choose retro brown check style. He can wear these jeans or pair them with chinos and tee, slacks, and a turtleneck sweater according to the weather.
Sleek Smartwatch: Go for something atypical. The Fossil Gen 5 smartwatch or the Gucci High 25, which is still highly popular, are perfect choices. A sleek silhouette that syncs with Google's Wear OS will help him handle multiple functions such as tracking workouts, displaying emails and texts, making calls, and playing music through Spotify. The stainless steel version is the more polished choice.
Beach sandals: Who does not love spending quality time on the beach. Your father likes this as well. So, why not go for durable genuine leather goatskin beach sandals. They'll be lightweight, breathable, and last as long as a lifetime. Brown is the perfect tone for a classic look.
Genuine men's black leather jacket: A black or a brown leather jacket for men is undoubtedly a great piece of gift. If you want to present him with something that serves him through a long time saving from the biting winter winds and the elements on his outbound trips, a genuine men's leather jacket is the best choice. Always buy a jacket from a reputable men's leather jacket maker such as Pala Leather. You must always read the reviews before making a choice. It ensures you get the best item that provides you value out of your purchase.
Whatever you may buy from him, resist the temptation to borrow the same things (whenever you can!) and just let him make the most of the gift you give him.
When you buy high-quality choices, he'll be able to use them throughout a lifetime and maybe even pass them on as a legacy. So, Happy Gifting! Go for the best ones you love! Have other ideas? Do share with us!
##