Here Comes the New York Bride
New York's Bridal Fashion Week is right around the corner, and that means established and emerging designers — from Oscar de la Renta to Lela Rose — showcasing their takes on the most breathtaking, groundbreaking, and just plain beautiful wedding looks.
Like many, we suspect, Bridal Fashion Week isn't necessarily the top ping on our radar, although we've recently begun following wedding blogs like Vogue Contributing Editor Alexandra Macon's excellent Over the Moon.
Vogue Contributing Editor Alexandra Macon's wedding blog Over the Moon
This season, the lineup is slated to include some 50-or-so designers, including designers like Gemy Maalouf, who will be showing their latest collection on April 20.
(We're particularly excited about the Naeem Khan show on April 21.)
Gemy Maalouf began pursuing her dreams to be a designer when she was just 17, and eventually launched her own line in 1996 in Beirut, Lebanon, with a staff of only 5 people and a small atelier. Since then, she's expanded into a team of 120 personnel with collections sold in over 150 high-end global boutiques in Asia, Europe, Russia, the GCC, and the USA.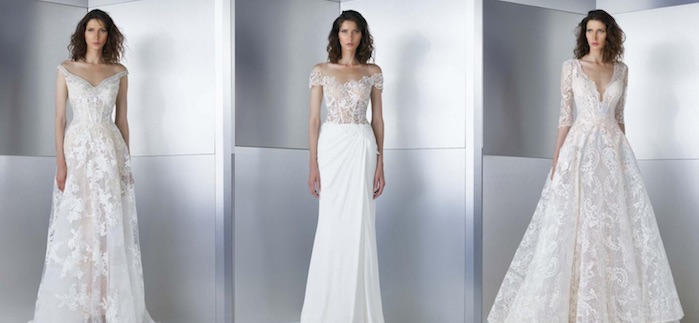 Maalouf shares our love for the silhouette, saying "when shopping for a bridal gown, one can argue that a silhouette is often the most important aspect of a dress."
Like her ready to wear, her bridal collections are created to flatter a variety of body types, so everything will fit perfectly on that special day.
her collections are created to flatter a variety of body types

She says, "If you're planning to emanate an aura of royalty down the aisle, the fairytale bodice or the basque are two classic styles that are commonly suggested. Alternatively, for those who want to set a more modern, contemporary mood — the sheath, mermaid, or empire silhouettes are three seductive outlines that will leave a memorable imprint on your skin as well as your guests."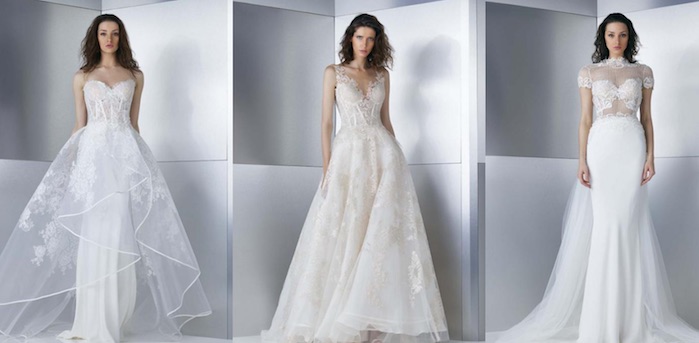 Maalouf's designs have reached a total of 48 countries to date, touching the hearts (and bodies) of every fashion-conscious woman. Her elegant gowns are fashioned with sequins and careful details that have become the designer's signature.
She'll be showing the latest collection on Thursday, April 20th, 2017, as part of New York's Bridal Fashion Week.
##
Learn more
RSVP: GemyMaaloufMedia@myngroup.com
With love,
FWO