Art Hearts Fashion Miami
Another producer behind Miami Swim Week is Erik Rosete of Art Hearts Fashion.
AHF produce a number of shows, from New York to LA, so Miami is a natural market. Their events are often in conjunction with partners like Funkshion or SWIMMIAMI, and are often capped off with a part at LIV.
But mainly, they're known for producing world-class runway shows, with designers from Du Aqua to Rocky Gathercole.
We spoke with Art Hearts Fashion founder Erik Rosete to learn how AHF make a splash every July in Miami.
 
Q: How did AHF Miami come about, and when?
 
AHF Miami happened as a natural progression of our partnership with Mercedes-Benz Fashion Week New York. We had been given the coveted closing showcase for several seasons at New York Fashion Week and jumped on the opportunity to be the closing showcase of Mercedes-Benz Fashion Week Miami Swim.
As fate would have it, the same season we were to add Miami to our event cities, Mercedes-Benz pulled out of the U.S. fashion scene altogether. We were left without a venue, and with a few weeks left until Swim Week, we reached out to the remaining main organizers at Swim Week and partnered with Funkshion and SWIMMIAMI to have shows at multiple venues throughout South Beach.
 
Hale Bob at AHF Miami Last Season
[portfolio_slideshow id=15688 align=center width=600 click=advance thumbnailsize=40 showcaps=false]
 
Q: What was Miami Swim Week like when you first started producing shows?
When we first joined Miami Swim Week, there was a lot of confusion as to how organized the shows would be with the absence of IMG/Mercedes-Benz Fashion Week. We were a bit nervous going into our first season at Miami Swim Week working with new venues and production companies, but were well prepared to handle any situation. Our core team flew into Miami with years of experience producing fashion week in New York and Los Angeles. Taking that knowledge and implementing it into a new city was crucial to our success.
Our core team flew into Miami with years of experience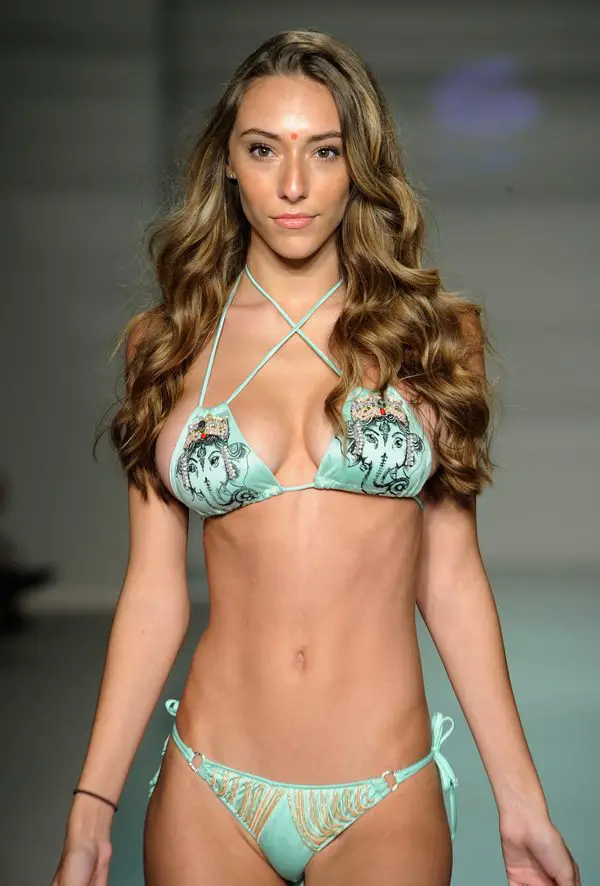 Q: What's it like now, post-IMG? What are the challenges and what are the positives?
Miami Swim Week post-IMG has opened up the city to multiple event producers and great content to ensure that various venues throughout South Beach are being utilized to produce swim shows. IMG may have pulled out, but the world's largest swimwear trade shows have only grown bigger, and are attracting more swimwear industry guests to Miami than ever before.
The main challenge we faced was the industry's reaction to the loss of the largest producer of Swim Week. The challenge was met with strong leadership and resilience. Going into our third year at Swim Week we are comfortable with our partnerships and look forward to our biggest season yet.
We look forward to our biggest season yet
Q: What makes Miami Beach special as a place for swimwear collections?
Miami Beach hosts the worlds largest Swimwear trade show, and attracts the worlds most beautiful people to its beaches. The marriage between swimwear, industry, and beautiful people make for the perfect formula to create bikini fashion shows.
Q: What do you see for the future of Miami Swim Week? What's the dream?
Miami Swim Week continues to provide a great landscape for the swimwear industry to showcase its latest collections. As the swimwear industry grows, so does the demand for Swim Week. Our dream for Swim Week is to expand our footprint and help tell the stories of our designers for years to come.
As the swimwear industry grows, so does the demand for Swim Week.
Q: What's the BEST part of being involved in Miami Swim Week?
The best part of Miami Swim Week is the beach and the scenery. Our experience in Miami is always a great one because it contrasts with the crazy and chaotic environments at New York and Los Angeles Fashion Week. When we arrive to Miami to produce our shows, we always manage to catch some sun and enjoy the city filled with amazing weather and beautiful scenery.
Q: What can we expect to see this upcoming season?
We pride ourselves in celebrating the art of fashion, with this season being no exception to our mission of showcasing the world's most creative designers. Guests will enjoy the Art Hearts Fashion experience by being exposed to international talent displaying their sexy resort/swim collections.
 
##
Learn More
Miami Swim Week producers
artheartsfashion.com/miami
Miami Swim Week schedule
Register for Miami Swim Week
With love,
FWO