Making Your Dog's Instagram Account a Social Media Success
The Instagram profiles for people's pets are nothing new, but let's be honest: the dog accounts are typically more successful – and who doesn't look forward to reading frequent updates about a super gorgeous dog and his/her antics? Everyone is catching the craze now, although certain accounts are more popular.
Have you ever wondered why? Creating the perfect Instagram account for your dog takes more effort than you may think, and we're going to be giving you some pointers on how to make your doggo famous on the social media platform.
To begin, we need to understand why individuals set up accounts for their dogs in the first place. One of the most common reasons is to just create a video montage of all of the fantastic experiences they have shared with their furry friend.
Others rely on it as a means of putting food on the table. You might not believe it, but a lot of the best Instagram accounts for dogs have deals with big companies and make a lot of money from them. This is due to the fact that they have a large audience. Companies are able to market their products and services through these accounts, and the account owners are compensated handsomely for their efforts!
Some dog owners fall into it by accident and then turn their personal Instagram account into a business one to help expand their reach and monetize their pup's antics.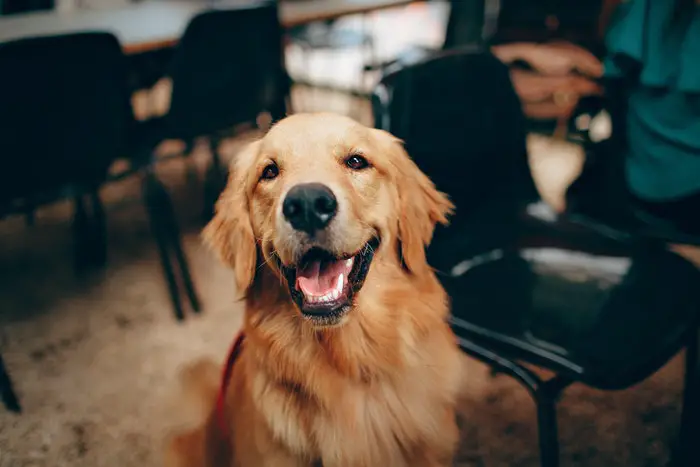 Purchase a high-quality camera.
Our generation has grown up in a time where bad camera quality is just not acceptable any more. Even while the majority of smartphones and tablets come with excellent camera quality on both the front and rear cameras, if you really want to stay on top of things, it's a good idea to invest in a respectable camera to use to take pictures of your dog with. Believe us when we say that your fans will enjoy it!
Give your dog a regular grooming session.
Because no one enjoys seeing a dog that is unclean and uncared for (unless, of course, you happen to catch them frolicking in a puddle! ), you should make it a point to groom your dog on a regular basis. Keep their fur trimmed and their coats immaculate so that they look their sharpest in all of their photographs!
Consider purchasing accessories.
A dog dressed in charming attire is sure to warm the hearts of anybody who sees it. Even if you only purchase them a Dog Collars in Vegan Leather and a hat, or if you want to go all out and get them whole costumes, you'll be able to touch the hearts of thousands. Many influencers choose to dress their dogs in hats and collars, and many have extensive collections of dog clothes so that they can vary their dog's appearance in each photograph.
Make sure that they are properly behaved!
Your dog is undoubtedly a good boy, but we all know that dogs can be devious at times. It might be a good idea to teach your dogs ahead of time so that they don't bolt midway through the shot. This will make your life (and your dogs' lives) much simpler throughout the shoot.
A smart idea regardless of whether or not you want to set up an Instagram account for your dog is to have him or her trained as soon as possible, as this will minimize both owner and dog frustration and will help you develop a lasting connection between you. Consider pet boarding as an option if you're unsure about teaching your dog yourself. You'll have peace of mind knowing that your pet will be properly cared for.
Draw attention to your dog's individuality
Your dog's most endearing characteristics are unquestionably his personality combined with his extreme charm. To make your dog stand out from the throng on Instagram, think about what makes him unique before posting a picture of him on the social media platform.
For example, is your canine companion a fetching prodigy or more of a sofa-surfing couch potato? Is there something about him that makes him stand out from every other dog you know? Make sure to include these elements in your photographs of your dog so that you can capture the actual essence of your doggo's personality.
You may also think about interacting with your dog by adding some of your own interests and activities. If you want to photograph your dog clutching a video game controller in his mouth, photograph your dog sniffing your remarkable succulent collection, or photograph your dog playing with camera-themed dog toys, the possibilities are endless!
Demonstrate their abilities
It's hard to think of anything more alluring than a cute doggo demonstrating a unique skill. In other words, if your furry friend has talents to contribute, make sure to share them with others on the network.
This may also be a fantastic chance for you and your dog to engage in more sophisticated training sessions together as a result of this. Your four-footer will undoubtedly enjoy the added challenge, as well as the additional quality time that comes with learning a new trick and perfecting it.
Don't get involved in disputes
One of the most appealing characteristics of dogs is that they are unable to express their thoughts on controversial matters such as politics or religion. Puppies are popular among people because they are easy to care for and provide unconditional affection.
Keeping this in mind, it's generally better to stay away from anything that may be seen as politically charged. Maintain a light and informal tone on your furry friend's feed for the greatest outcomes.
Make use of many locations for your photoshoots.
Finally, it's crucial to remember that others will rapidly become tired of seeing your dog running about in your living room or yard, so it's necessary to plan a variety of activities for him to participate in. Try to find some dog-friendly places and see if you can take any photos that other people wouldn't normally think to take!
We understand that you already think your dog is fantastic – and you are right! Take advantage of these techniques to turn your dog into a little superstar, whether you're doing it for the sake of fame or simply to create lasting memories with your dog.
##
With love,
FWO