Isabelle Donola NYFW FW19
From turmoil to awakening, the journey begins…Disruption.
Impact… apathy, the inevitable disconnection…Disruption.
Obstruction, Inertia, confusion, confrontation, …Disruption.
Brain waives… harmony… new Neuropathways…Disruption.
Perceiving, reconnecting, awakening. Disruption.
The old you, the new you…
The old World, the New World…Disruption.
The startling beauty after the storm…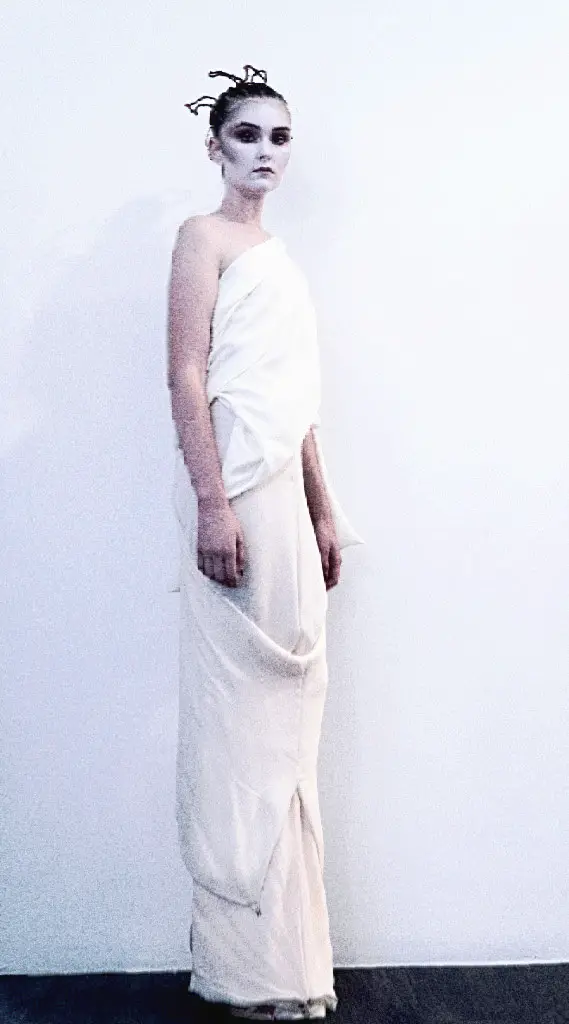 Our SS 19 evokes the deep connection within and without, inviting you to find the beauty inside the storm.
Color and Texture
The different textures represent the various layers that we face in life…
Glidden hazy sage represents apathy…
Silver and metallic represent light…
Crude represents raw nature…
The red cage represents our blood vessels that represent both disruption and the power of life…
About Isabelle Donola
With Italian roots, Isabelle Donola learned how to sew at 3YO. She studied Fashion Design and Merchandising at SENAC and SENAI-CETIQT, FIDM and FIT. Master of pattern-making, Isabelle Donola developed her own technique—The "I.D. Technique". She has sold her Ready-To-Wear Collections to boutiques around New York and Los Angeles, and has had her flagship store on Melrose Ave _ Beverly Hills. Her unique approach to fashion turns every fashion show into an immersive and unique experience for the viewer, who is suddenly submersed into Donola's World.
Her designs have been featured in Elle Magazine, Nasty Gal, Getty Images, Apparel News, US Weekly, Life Magazine, CBS News, ABC News, and many other well-known publications. At her debut on the Official NYFW Show, in September of 2014, Isabelle was named among the top best 16 shows at Mercedes Benz Fashion Week by Huffington Post. Isabelle Donola is also known as Costume Designer for the award-winning feature film "Dark Amazon", released in 2014, and the short movie "Roach", released in 2016, and at a TV designer competition Project Runway. Her designs have been featured at Relationship Status TV series, and are showcased in a permanent exhibition in Washington DC at the MOB Museum.
##
Learn More
With love,
FWO