All-Star Line Up & New Partner Klarna for Spring/Summer 2020
Klarna STYLE360 announces an impressive lineup of bold-faced names for runway, presentations and events September 9-11, 2019 for their 15th Year Anniversary Celebration.
Represented by Brandsway Creative
Fashion event agency, A-List Communications announces their lineup and new title sponsor Klarna for their 15th year of STYLE360, which will take place during the latter portion of Spring/Summer 2020 New York Fashion Week from September 9 – 11, 2019.
Klarna, the leading global payment provider revolutionizing the payment experience for shopper and merchants alike, will not only integrate with STYLE360's featured designers by adding their payment plan services on the designers' e-commerce sites, but also through an on-site activation of the "Klarna Retail Lab", where guests can buy the latest fashions from each designer on-site right after the show. The Snoop Dogg-backed service gives consumers the option to pay now, pay later or over time – offering a trusted, simpler and smarter alternative to credit cards. In addition, guests who download the Klarna App or are a current user will get to enjoy complimentary branded lattes, coffees, juices and delicious snacks over the three-day show run.
Klarna STYLE360
[portfolio_slideshow id=85498 align=center width=699 click=advance thumbnailsize=40 showcaps=false]
Throughout their 15-year run, STYLE360 has been responsible for launching the fashion careers of some of the biggest names in the industry including; Kim Kardashian, Eva Longoria, Adam Levine, Kristin Cavallari, Rodarte, Alice & Olivia, Daisy Fuentes, and more since their inaugural showing back in 2004. Top models who have also graced the STYLE360 runway includes Kendall Jenner, Kylie Jenner, Naomi Campbell, Camille Kostek, Jessica White, Jordyn Woods and Carol Alt, to name a few.
Interview with David Manning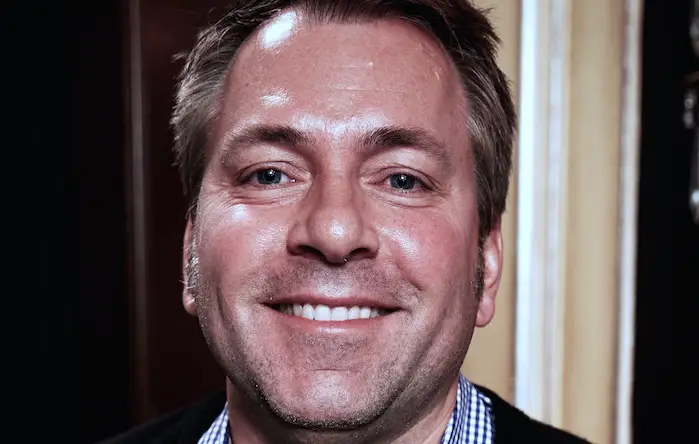 Q: What is the story behind the inception of the STYLE360 platform?
At the time of inception mostly all the shows were at Bryant Park. They had a pretty uniform approach to giving designers a stage to show their collections.
We wanted to take that a big step further; we wanted to offer emerging designers a home where they could have a more holistic fashion show experience.
We wanted to take things a big step further
We decided this approach would provide hair, makeup, advertising, press support, front and back of house support, etc., to give these first timers a less daunting and stressful experience.
We knew early on that designers just launching at the time, like Rodarte, didn't have a huge corporate company behind them and needed the support. We took this knowledge and applied to to celebrity designers entering in the marketplace who were facing the same challenges as well.
Q: How do you choose the sponsors you work with for the shows?
We typically look to fill the endemic categories needed for a show —- hair, make up, skincare, water, etc. to help fulfill the show needs and then those that can complement their business like Klarna USA who is all about supporting e-commerce shop-ability with their "Shop Now, Pay Later" payment app or Skechers USA who helps fulfill the ever present need of on-trend footwear styling.
Q: How do you choose the designers you work with?
Selection is a curation of designers who we think offer something special to the NYFW fashion show market. Those that have a voice and have a great following of editors, influencers and fashion industry who hear them.
we choose designers who we think offer something special
Q: What has been your top three memorable experiences throughout your 15-year run?
Our first year and first show back in 2004 (when the program was called "STYLELOUNGE") we hosted designer ZALDY's show and had Karolina Kurková walk the runway. Kurková was at the top of the modelling world at this point! The stage and venue were located at this night club right by Bryan Park, so our set up was very modest. Having both ZALDY show and Karolina walked really made me realize that this could work, that we were onto something.
Having Wyclef Jean perform during the Boy Meets Girl fashion event at 2012. If you've ever seen Wyclef perform, he always brings it!
Wyclef always brings it!
When Kim Kardasian co-designed the Bebe fashion line in 2010, it was the first time I've ever seen such mania of cameras. The best part, Kim was cool as a cucumber -– I thought I was going to get crushed LOL. The show was fantastic, and –- I can't say for sure -– but I think that was the early days of Kim's participation New York Fashion Week, where she was a hand-on participant vs. just a front row spectator. She was great.
Q: If you could describe the STYLE360 experience in three words what would it be?
Refreshing, Trending, Artistic
Q: What's up next for STYLE360?
Technology! Can't wait until we can harness VR & holograms into the runway shows! And we're seeing to expand STYLE360 as not just a show platform but an e-commerce platform!
Can't to harness VR & holograms into the runway shows
Schedule
This year's schedule for Klarna STYLE360 is as follows:
MONDAY, SEPTEMBER 9, 2019
2:00 PM I CHICK and Ydamys Simo Fashion Show
7:00 PM I Kittenish by Jessie James Decker Fashion Show
9:00 PM I Kittenish by Jessie James Decker off-site Sip & Shop After-Party
at District M in ROW nyc Hotel
TUESDAY, SEPTEMBER 10, 2019
10:00 AM I Garo Sparo Atelier Fashion Show
3:00 PM I S by Serena Fashion Show
7:00 PM I Studio 189 by Rosario Dawson and Abrima Erwiah Fashion Show
WEDNESDAY, SEPTEMBER 11, 2019
11:00 AM I Mery Playa by Sofia Resing Fashion Show
3:00 PM I Revival Swim Fashion Show
7:30 PM I threeASFOUR Fashion Show
On the 15th Year show schedule, Klarna STYLE360 is thrilled to host S by Serena, a line by mother, athlete, designer and entrepreneur Serena Williams. Inspired by Williams' love for fashion and vision to build a global community of dynamic women, the collection features accessible, versatile pieces that amplify our inherent greatness and champion all women to unapologetically #BeSeenBeHeard through their creativity and individuality.
Country music and TV star, Jessie James Decker, will present her line, Kittenish, for the second consecutive year at STYLE360. The collection presents pieces that Jessie designs herself with the goal of empowering women. "Sometimes if we feel confident and beautiful on the outside, it helps our inner beauty shine through" – Jessie James Decker. Jessie will also be hosting a Kittenish sip & shop after-party for her guests to shop items straight off the runway.
Studio 189 by Rosario Dawson and Abrima Erwiah will present a special project in celebration of African creativity called "Fashion Rising: Africa" a platform supporting emerging African Fashion Designers. This is the third consecutive year the brand has presented at STYLE360. The brand is hot off their CFDA Award received for sustainable fashion last June. The line, based in USA and Ghana, focuses on empowerment, job creation, educational support and skills training.
Also making their return, designer and influencer Mery Racauchi and Brazilian Supermodel Sofia Resing have teamed up once again to show their exclusive swimwear collection Mery Playa x Sofia Resing. Mery, who is not only a designer but also a musician, will be performing her new hit single "11:11" during the show.
New designers debuting at Klarna STYLE360 include Revival Swimwear, a fashion-forward swimwear line designed Marion Sealy that is fashionable as well as environmentally conscious, each order coming with a reusable and biodegradable 'wet swimsuit' pouch. The collection is a "revival" of classic swimwear styles from the 60's through the 90's, adding a modern twist. The goal is for every woman wearing Revival Swimwear to feel confident and sexy.
CHICK, the popular teen/tween fashion subscription box brand, will be introducing its ready-to-wear fashion styles at New York Fashion Week with its line of comfortable but chic fashion designs and made available for sale online immediately from the runway at www.chick.nyc. Ydamys Simo will also be showcasing her collection at Klarna STYLE360. In 2015, Ydamys transferred her vision and passion for fashion into a unique venture of her own. Inspired by her precious soul mate and greatest inspiration – her daughter Ynairaly Simo – Ydamys began designing High End Couture for Children.
Designer and recent finalist on season 17 of Bravo's Project Runway, Garo Sparo, will present his collection for the first time at STYLE360. Garo Sparo Atelier specializes in corsetry, couture, ready-to-wear and made-to-order bridal for all genders and sizes. Sparo, known for his conceptual fashion, has become a celebrated and established fashion house designing costumes and clothing for a wide variety of performers like Nicki Minaj, Lizzo, Madonna, and Amanda Lepore. Garo will be presenting a fully realized collection including pieces from his Project Runway collection "Cosmic Mind".
Lastly, New York Fashion Week veterans, threeASFOUR return for a highly anticipated runway show. Founded in 2005 by Gabriel Asfour (b. Lebanon), Angela Donhauser (b. U.S.S.R) and Adi Gil (b. Israel), the threeASFOUR collective has built a legacy of fusing cutting-edge technology with traditional craftsmanship to create clothing at the intersection of fashion and art. Their work has been the subject of or included in more than two dozen exhibitions and are in the permanent collections of the Victoria and Albert Museum in London, The Costume Institute, the Cooper-Hewitt National Design Museum, and the Museum at F.I.T. in New York. threeASFOUR has collaborated with numerous artists and musicians, including Björk, Yoko Ono, and Matthew Barney, as well as brands such as GAP and Kate Spade.
STAGE
All fashion shows will again be staged at the two-level Metropolitan< West/strong> located at 639 West 46th Street with special integrations along with its usual parade of celebrity guests and musical performances to be announced closer to fashion week.
SPONSORS
"We are thrilled to be celebrating our 15th year with such high-profile brand partners who support us throughout our journey and enable us to create the platform we have come to be known for" cites David Manning, Executive Producer, A-List Communications.
Renewing sponsors generously supporting the September 2019 season include Not Your Mother's® haircare (www.nymbrands.com), who along with a team of top stylists will create all hair looks for the fashion shows. Not Your Mother's creates on-trend, high-end inspired products that are formulated for all hair types at an approachable price. NYM helps celebrate everyone's unique beauty and leads with the mantra that "No One Does It Like You".
Fresh off Fashion Week catwalks in London, Berlin, Tel Aviv and Moscow, Skechers®(www.skechers.com) returns to New York for its second year as the official footwear partner of STYLE360. As part of the Spring/Summer 2020 show, the footwear brand will showcase its most on-trend and forward styles from its heritage and fashion Skecher Street collections, iconic Skechers D'Lites chunky sneakers and sandals, and its innovative Skechers Sport line, as well as the BOBS from Skechers charitable offering. The world's #3 athletic lifestyle footwear company, Skechers is known for its style, innovation and comfort—and has become the go-to brand for influencers, fashion media and leading trend accounts around the globe.
Day Owl Rosé (www.dayowlwines.com) also returns and will pour across all Klarna STYLE360 fashion events and parties. Day Owl Rosé is on a mission to champion hard-working women, and they're just getting started. Made by lead Winemaker Alyssa Gregory, Day Owl crafts its California wine for females who are independent, self-sufficient, and self-aware. They raise their glasses to every woman who's working hard and earning their glass (or more) of rosé at the end of the day.
Essentia Water (www.essentiawater.com) will keep guests hydrated as the official premium bottled water sponsor at Klarna STYLE360 fashion events. Essentia is supercharged ionized alkaline water that's clinically shown to be better at rehydrating2. To create a better hydrating water, Essentia uses a unique, three-step proprietary ionization process that results in a water with a pH of 9.5 or higher and a clean, smooth taste.
Rado (www.rado.com), a new sponsor for the event and Klarna STYLE360's Exclusive Timekeeper, will sponsor the countdown clock, adding to the anticipation of each unveiling. In celebration of the 15th anniversary of STYLE360, Rado will celebrate the alumni designers with a specially engraved watch in appreciation of their contributions to the series' longevity. Rado, known as the Master of Materials in the watch industry for its pioneering use of high-tech materials to create luxury products will preview their new True Thinline Les Couleurs Le Corbusier collection featuring nine full high-tech ceramic watches in colors only Rado can create at the their booth. To celebrate the launch of this truly unique watch, they will also be hosting a social media giveaway.
The official hotel partner for the fifth consecutive year is ROW nyc Hotel (www.rownyc.com), conveniently located near the Klarna STYLE360 fashion pavilion at 700 Eighth Avenue. The art-driven, New York-centric hotel will provide its elegant brand of hospitality and accommodations to celebrity and VIP guests, while also serving as Klarna STYLE360's NYFW afterparty hub hosting the VIP red carpet party for Kittenish by Jesse James Decker in their chic District M lounge.
Welcoming back Foster Grant (www.fostergrant.com) to the program, the original sunglasses brand is celebrating its 90th year anniversary. Foster Grant's rich & storied history dates back to 1929, when Sam Foster introduced sunglasses to America by selling the very first pair at a Woolworths on the Atlantic City boardwalk for just ten cents. Today, 90 years later, Foster Grant remains the largest manufacturer and designer of sunglasses in the US, and the second largest in the world. In celebration of this milestone birthday, the brand is launching a limited-edition 90th Anniversary line of sunglasses that includes 10 pairs, each reflecting the style of a different decade and a nod to what comes next.
About Klarna
It's all about smoooth (yes, with 3 ooo's). Klarna is Europe's leading payments provider and a newly-licensed bank, which wants to revolutionize the payment experience for shoppers and merchants alike. Founded in Stockholm, Sweden, in 2005, the fintech unicorn gives online consumers the option to pay now, pay later or over time – offering a trusted, frictionless and smoooth checkout experience. Klarna now works with 100,000 merchants to offer payment solutions to users across Europe and North America. Klarna has 2,000 employees and is active in 14 countries.www.klarna.com @klarna.usa
About Skechers®
Based in Manhattan Beach, California, Skechers designs, develops and markets a diverse range of lifestyle footwear for men, women and children, as well as performance footwear for men and women. Skechers footwear is available in the United States and over 170 countries and territories worldwide via department and specialty stores, more than 3,170 Skechers Company-owned and third-party-owned retail stores, and the Company's e-commerce websites. The Company manages its international business through a network of global distributors, joint venture partners in Asia, Israel and Mexico, and wholly-owned subsidiaries in Canada, Japan, India, and throughout Europe and Latin America.
About Essentia Water, LLC
As the first ionized alkaline bottled water offered in the United States, Essentia's philosophy is that a better you starts with a better water. Headquartered in Bothell, Wash., Essentia Water, LLC pioneered ionized alkaline water in 1998 and is known for its unique ionization process. The brand is now distributed in nearly 90,000 retailers across the United States. It's the #1 alkaline water brand in the U.S. and the #1 selling bottled water brand in the natural channel1. In a clinical study conducted in 2016, Essentia was shown to be better at rehydrating2.
About Not Your Mother's®:
Not Your Mother's Haircare started in 2010 with a clever, tongue-in-cheek style to capture the growing, well-connected millennial audience. NYM aims to help us all live our best (hair) life. As the brand continues to grow their collection with products to enhance every hair type, they consciously celebrate everyone's unique beauty and hold firm to the belief that "No One Does It Like You".
Not Your Mother's is a proud sponsor of STYLE360 at New York Fashion Week for the sixth year as haircare partner. NYM's fashion week hairstylist team, lead by Michele Carrillo, creates all the styles in collaboration with the designers for each show. Learn more at www.nymbrands.com, find us on Instagram @nymbrands, and share our tag: #nymIRL
About Day Owl Wines:
Crisp, fruit forward, bright and citrusy, Day Owl Rosé radiates with floral red fruit and vibrant orange zest. Lively acidity and a dry, elegant finish make for a bold bottle as alluring as the day is long. A wise choice for women everywhere to enjoy day or night. Learn more at: https://www.dayowlwines.com/, find us on Instagram @DayOwlWines, and share our tag: #SlayTheDay
About Rado
Rado is known as the Master of Materials for the way it has revolutionized traditional watchmaking, leading the industry by introducing high-tech ceramic, ultra-light high-tech ceramic, colorful high-tech ceramic and Ceramos to its design-led collections. An award-winning designer with numerous prestigious international prizes to its name and considered the most forward-thinking design player in the watch industry today, Rado has always been a pioneer and leader, setting the standard and raising the bar. Learn more at rado.com, find us on Instagram @Rado #MasterofMaterials.
About Foster Grant (FGX):
FGX International is a wholly-owned subsidiary of Essilor International. FGX International is a leading designer and marketer of sunglasses, optical frames and non-prescription reading glasses with a portfolio of established, highly recognized eyewear brands including Foster Grant®, Ryders®, Magnivision®, Gargoyles®, Corinne McCormack®, Solar Shield®, and Polinelli®. FGX International also holds licenses for brands such as Reebok®, Revlon®, Ironman®, Dockers®, Nine West®, and Panama Jack®. Based in Smithfield, Rhode Island in the United States, FGX International has additional offices located in New York City; San Luis Obispo, California; Toronto, Canada; Vancouver, Canada; Milan, Italy; Stoke-on-Trent, England; Chessington, England; Mexico City, Mexico; Bangalore, India and Shenzhen, China. For more information about FGX International, please visit www.fgxi.com.
About ROW nyc:
With the completion of a two-year, $140 million development, ROW nyc launched in March 2014. Located in the heart of Manhattan's epicenter, Times Square, the illustrious property boasts contemporary guest rooms; District M, an express café and Neapolitan pizza bar; Times Square's first indoor food market, City Kitchen; Cyc Fitness spin studio; Sugar Factory café and confectionery; and express styling bar, Glam&Go. The interior, art-driven environment and artisanal cuisine make ROW nyc the first of its kind to breathe imagination into a hotel experience in Times Square. Curated by the best in their respected fields, ROW nyc represents the pulse of New York and delivers it with style and comfort. For more information please visit www.rownyc.com.
##
Learn More
style360nyfw.com
@style360nyfw
klarna.com
@klarna.usa
skechers.com
@skechers
With love,
FWO