FTL MODA LAUNCHES ITS FIRST CAPSULE COLLECTION ON THE INTERNATIONAL FASHION SCENE
After twelve years as producer, publicist, and showroom for the high profile fashion industry worldwide, and with a solid backbone in creating some of the most successful visual and editorial productions, FTL Moda just activated its new "designer" component, producing and launching its first capsule.
Following up on its debut at NYFW, COMMUNE BONUM will be featured in a showcase presentation this Sunday in Parma, Italy, in the suggestive and unusual setting of a canine training field. 
COMMUNE BONUM will be featured in a showcase presentation this Sunday in Parma, Italy
An Important Tribute
The show will be a tribute to multi-awarded German Shepherd breeder and trainer Antonella Niccolini, who recently passed away after a long battle with cancer. 
"My sister and I come from a family of creative minds, of real entrepreneurs," said Ilaria Niccolini, owner and founder of FTL Moda and COMMUNE BONUM.
"Her great achievements, under her TURBOLAND trademark, as well as her immense sacrifices are impressed in the minds of the most respected professionals in the dog-training world all over Europe, as well as in those of the thousands of dog lovers who devote their time and passion to this breed. 
"She has been a role model for at least two generations of dog devotees, and she definitely pushed boundaries in a world that was largely restricted to men until just twenty years ago.
"Losing her to a horrible cancer broke my heart, but it also motivated me, as a credible and recognized producer in an industry apparently so far from Antonella's world, to join forces with my family to continue to prove that arts and culture can be allied, independently of the specific circumstances."
Losing her broke my heart
Worldwide Distribution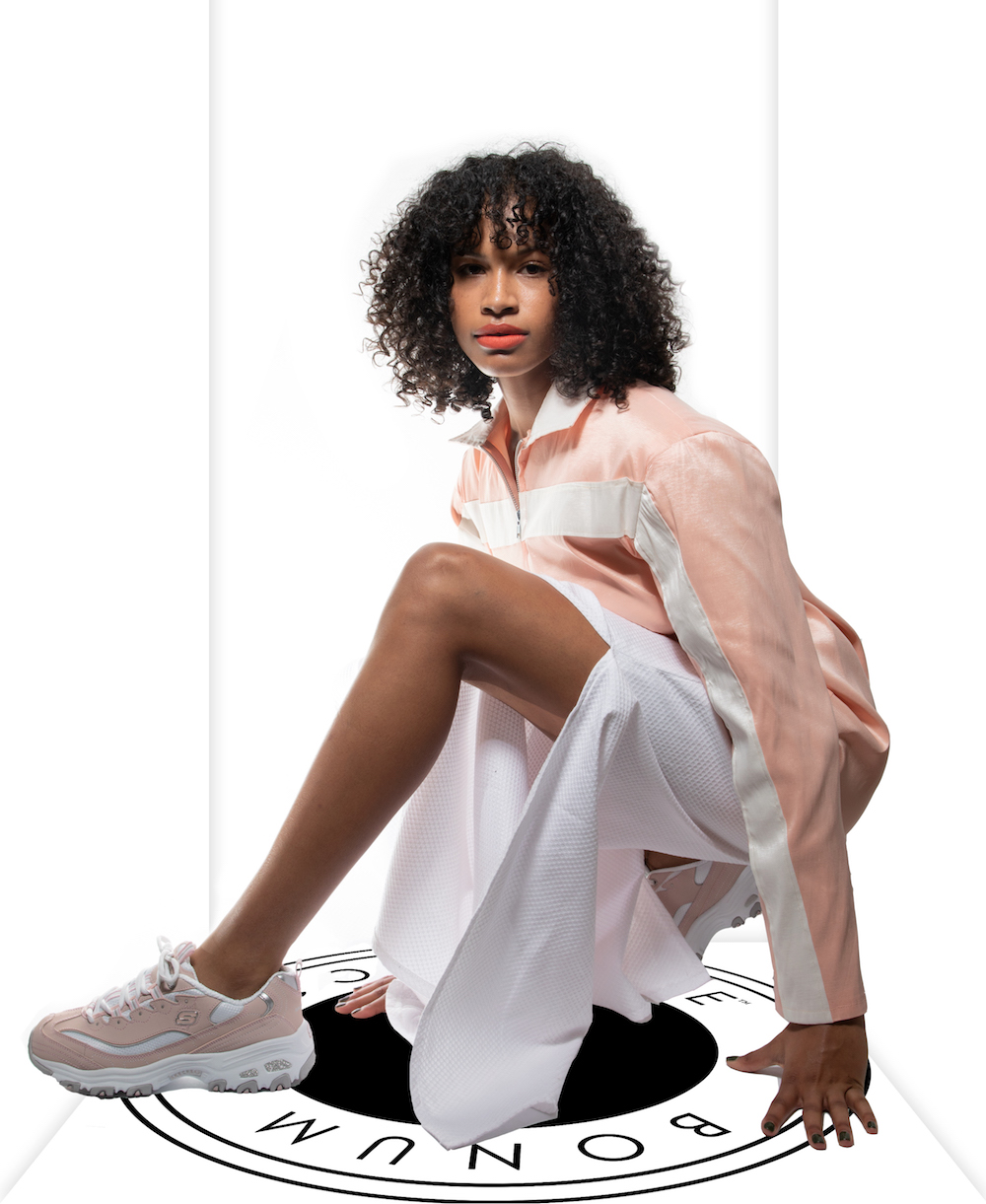 COMMUNE BONUM will be distributed worldwide, through the FTL Moda wholesale business development department in NY, but will also be available on its e-commerce/website for direct purchases by final clients.
High-Profile Digital Marketing Strategy
The marketing strategy behind this launch include strong editorial contributions, video clips and short documentaries promulgated via well-established sites and digital platforms, virtual reality, and new digital communication techniques, on which the US producer is at work with high profile media of the caliber of Numero Russia and the entire ACMG group, Fashion Week Online, and Microsoft.  This action will continue FTL Moda's push to break stereotypes in the fashion industry, and move it towards a more diverse, inclusive, and socially aware approach.
The VR component will be in partnership with Numero Russia, FWO, and Microsoft
Made in Italy Textiles and the Collaboration with Skechers
COMMUNE BONUM was conceived to answer the needs of today's professional women (menswear line coming soon) with a cosmopolitan streetwear inspiration that yields a pragmatic yet chic approach to fashion.
Produced exclusively with Made in Italy textiles, the capsule is manufactured in Europe, and offers distinguished details in styling and in fabrics selection (a preference for high end neoprene and stretched taffeta' denote its style and wearability) that make it innovating, versatile, and perfect for a finishing look signed by Skechers.
Produced exclusively with Made in Italy textiles, the capsule is perfect for a finishing look signed by Skechers
The iconic US sneaker's producer, in fact, joined forces with FTL MODA to launch Commune Bonum at NYFW, and for the worldwide image.
"We received an enthusiastic, and very emotional, to be honest, support from Skechers," said Élio Nogueira, the world-renowned high fashion photographer, and creative director at FTL MODA. "This allowed us to craft the looks with their footwear finishing in mind, and the result was fantastic."
We received an enthusiastic support from Skechers, said world-renowned photographer Élio Nogueira
Already published on a few internationally high profile publications (the upcoming Numero Russia, and L'Officiel Germany being two of them) COMMUNE BONUM and its tribute to Antonella Niccolini promise to enchant the industry, as has already happened with a several key retail boutiques in the US.
##
Learn More
With love,
FWO