A Man's Guide to Buying the Right Watch
A watch is a must-have piece of accessory that completes every man's wardrobe.
Being something that you wear almost every day, a timepiece is akin to an extension of yourself; the more reason why it has to be perfect. When choosing a new watch, most people's options revolve around functionality and style. But, have you ever thought about choosing a timepiece that matches your personality?
When you get a piece that aligns with your personality, you will be surprised to find that it suits your lifestyle and wardrobe. Whether you are a lover of luxury, a thrill-seeker, or the outdoors, there is a watch that matches your personality.
So, how do you tell what watch will match your personality? Here's a guide to help you choose a watch that is functional and stylish and matches your personality.
1. The Outdoor Man
If you find outdoors irresistible, you will have to get the right watch that lives up to the task. As you shop pre-owned Rolex watches for your outdoor activities, avoid decadent and showy designs. Instead, focus on a piece that is appropriate and functional.
You could consider a variety of running and fitness watches; they are an excellent option for an active lifestyle. Besides, they are designed for the outdoors. Besides recording and tracking your adventure, such watches will come in handy in keeping up with your energy on the go.
Whether you need something when running, mountain biking, or hiking, you will need the right timepiece to get you going. After all, most of these gadgets are built to match active lives. A majority of these watches come with a GPS for tracking where you step, whereas others have water resistance features, making them ideal for use in the rain.
2. Watch for the Thrill Seeker
If the majority of your time is spent on the air, you might pass for a thrill-seeker. If that describes you perfectly, a pilot watch would be the ideal piece for you. These watches draw their inspiration from aviation, and they have a great history; they were instrumental during the World Wars.
Modern pilot watches feature a stylish design and have impressive features that make them an ideal accessory for any modern man. With the built-in technical elements like GPS, compasses, flight timers, airport databases, pilot's logbooks, and a friendly interface, you will find pilot watches quite sleek. Whether you are the type that fancies suave and polished things or the kind that appreciates high-tech designs, a pilot watch will just do the part.
3. Watch for The Active Man
If your life is full of activities, you cannot go for just any smartwatch. Your ideal watch should help keep you up to the course of your busy lifestyle. For instance, you will need something that will ease your job when going for the evening run, work, or even the gym.
If your busy life involves a lot of fitness, then running and fitness watches may just be the right option for you. They have features for measuring and tracking your movements and exercises, and they are ideal if you are on a mission to improve your personal bests. As you decide which watch to go for, your focus should be on your needs; settle on something whose functionality aligns with your daily needs, tastes, and preferences.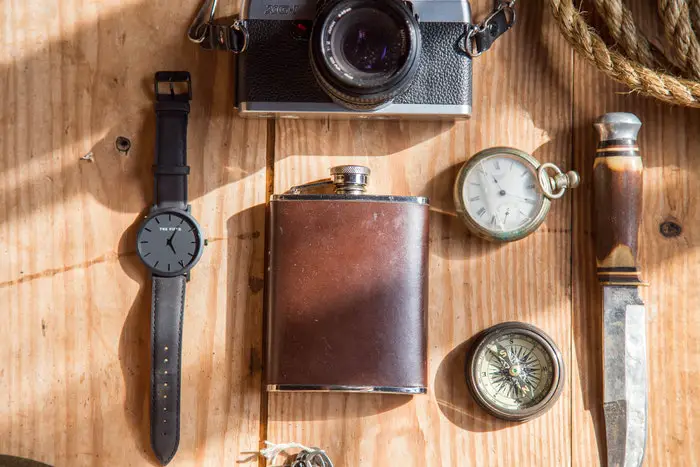 4. Watch for the Tough Guy
Are you a tough guy? Then it would help if you got a piece that matches that personality. The majority of timepieces are built to stand out in terms of decorative and flashy designs. However, tough men need a different type of watch that gives you a tremendous masculine feeling.
Most military and tactical watches have exceptional and rugged aesthetics, practical durability, and practical applications. They come with night lights and water resistance features, making them ideal for rainy evening adventures. Designed with the tough guy in mind, these timepieces can stand anything you throw at them.
5. Eco-Friendly Watch
Do you love nature? Then you wouldn't want to get a watch that goes against your environment conservation policies and standards. In this case, a metallic or plastic timepiece won't work for you.
Go for a wooden watch – it would be the most excellent option to match your personality. As the topic of environmental conservation becomes so familiar, wooden watches are being introduced into the market. Wooden watches are both unique and cool, so they will fill the part in making a statement and helping you conserve the environment.
This unusual type of watch will give a spectacular edge to your dressing that not many models can match. Additionally, given the color of wood, you won't have much trouble finding a piece of cloth to match.
6. Watch for the Minimalist Man
Are you minimalist at heart? You will know this if your closet fills black and white, muted color palettes, and clean designs. Even though most minimalist individuals are not fans of accessories, a watch would give the right edge to your style.
Having the right watch can help give your outfit the boost it needs to stand out. However, getting your choices right is vital as the wrong piece can mess up things completely. So, what is the best watch for a minimalist man?
An over-the-top or ostentatious watch won't do for you if you are the minimalist type. To maintain a sharp and consistent style while at the same time remaining clean, you will need a minimalist timepiece. Consider contemporary and sleek designs that have a clear face and no elaborate displays and dials.
When it comes to being stylish and classy, you have to get the right accessories to match your outfits. Also, it is advisable to combine such class with personality. Thus, as you plan to buy a watch, it is crucial to consider one that highlights your personality in the best way possible. Follow the tips above to find a piece that's not only functional and stylish but also speaks clearly about your character.
##
With love,
FWO