4 Questions to Ask Yourself Before Buying a Smartwatch
Not too long ago, sporting a watch on your wrist was seen to be a sign of class and elegance. Along came the mobile phone and slowly but surely getting rid of the need for having a watch since you could just tell the time off of your phone, which you had on you all the time anyway. However, there's just something about wearing an irreplaceable watch.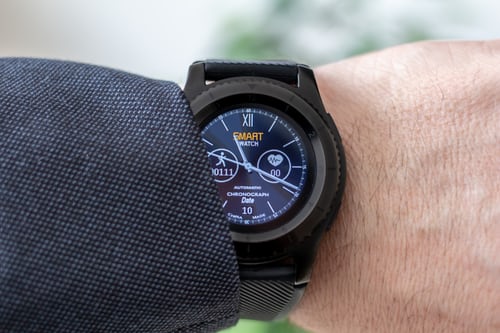 And many creators paid attention to this fact, and went ahead and created the ideal hybrid between a mobile and a wristwatch- the smartwatch. If this is new ground for you and you're not quite certain what to look for when getting a smartwatch, then note these 4 questions that you need to ask yourself before buying a smartwatch.
How Much Can You Spend on it?
You need to first ask yourself how much you're willing to spend on this smartwatch. There are different kinds available, and creators are upgrading them regularly to include more and more features. It would be wise to set a budget so you don't lose control over how much you end up spending. It only makes sense to do your homework and research as much as you can so that you have a better understanding of what each brand has to offer, and if it's something that suits your taste and your budget.
What Kind of Lifestyle Do You Have?
When picking out a normal watch, you would always pick different kinds to suit different occasions. The same goes when deciding on which smartwatch to get for yourself. There are a variety of designs available. There are the thinner, sleeker-looking ones, which are extremely minimalistic and are better for people who perhaps lead quiet lives. Alternatively, there are heavy duty smartwatches, which would appeal more to those who have more rugged lifestyles. If you're really into sport and are generally active, then having one of those would make more sense as they would last much longer. Besides the design, the features also differ, and narrowing down your pick will depend on what exactly you want your smartwatch to do.
How Long do I Need it to Last?
While old school watches only had to have their batteries changed every once in a blue moon, smartwatches need to be charged more frequently. Depending on the brand, the battery can last from 18 to 24 hours after being fully charged. This fully depends on your usage of the features on the watch, so you need to ask yourself how often do you need to use the features and how long can you go without charging it and being comfortable.
What Am I Using it For?
Back in the day, you used a watch to tell the time, and if it was fancy, it could also tell you the date! With smartwatches, there are a variety of features that you can pick from, and with every passing year, these watches only become smarter, more complex, and offer you many more options. So before you decide on a brand and model, you first have to specify what kind of features you want the watch to have. Do you want it to help you in your fitness regime, tell you about the weather, be in sync with your cell phone? All of these questions will help narrow down your final options.
Smartwatches are the gadgets of the future and they're here right now! This is why it has become such a competitive market, and more and more brands are banking on creating a smartwatch of their own. This is wonderful because you have such a wide variety of options to pick from, but it confuses you if you're not sure where to start. This is why you need to ask yourself these 4 important questions to help you find the perfect smartwatch for you. The best part is that when you do so, you'll be able to truly utilize your watch fully with all of its features. You won't have to waste money and you'll be able to use it conveniently according to your lifestyle. Most of all, the features included need to suit all your needs and this is something you must be well aware of.
##