by hiTechMODA
Why be seen during New York Fashion Week? Because showing during NYFW confirm the designer's position as a real artist and holds extraordinary prestige.
Showcasing in one of the Big 4 elevates a designer to prestigious positioning in the fashion industry. All brands want to sell their products, and runway shows are a great way to get press coverage and increase brand awareness.
Not all runways are created equal: do your research before selecting a production company. Who is the producer? How long have they been producing? What is the production company's reputation? Are there any "hidden" costs? Here is a massive indication of success in the industry; do they have repeat designers? Where is the venue? What type of production is at the venue? Is there a stage, adequate lighting, good sound, and hair and makeup services? Photography, video, do they have Getty Images? Does the production company have a Public Relations Company?
You get what you pay for – the Big 4 are located in major cities, which means $$$$ for the venues, etc., for productions that create more elaborate events. Only some production companies do this; once again, do your research. Look at photos and videos of their previous shows. We caution you to look carefully; with today's modern technology, we have seen famous people that were never really there, dropped into production using fancy editing, etc. References are the best and safest choice.
Model Selection
We are seeing a shift in the Independent Fashion Show Industry where designers select some of their models and bring them to production. Please remember the models are an extension of your brand; even though a stunning human, a tired, hungry, not hydrated model who has been gone from fashion show to fashion show during the hectic week of New York Fashion Week is evident not only on the stage but also in photography. They are your muse. To the new designers who have never experienced NYFW, please take their advice when a seasoned producer makes a suggestion. The rhythm of NYFW is like no other. This suggestion is from one business person to another.
Publicity
Use the images and video from the fashion show for your social media to continue attracting attention to your collection and brand. Ensure your website and social media is up-to-date, and all contact information is listed. As a perk of being one of our showcasing brands, hiTechMODA is one of the only Production Houses that publishes an Industry Magazine after each production to assist in continuing to produce coverage and awareness to the brands who come to our stage.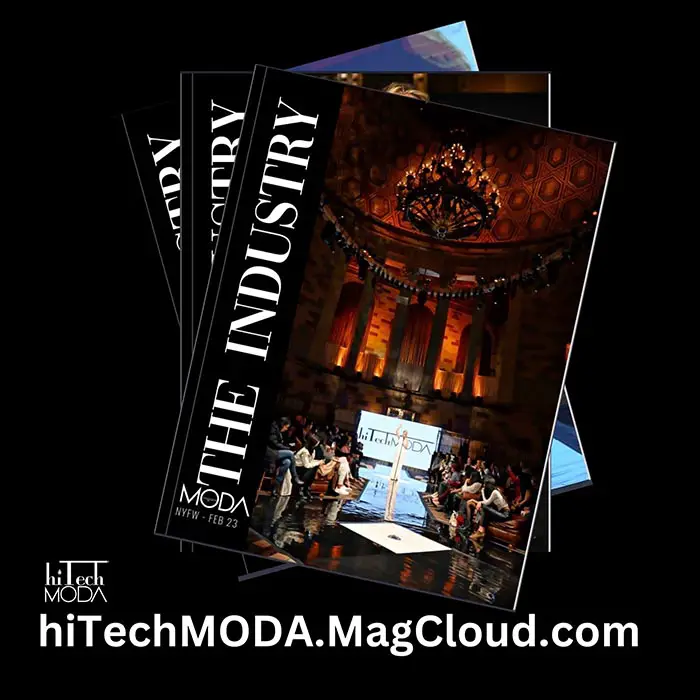 Click the link below to view NYFW hiTechMODA Season 9 The Industry.
https://www.hitechmoda.com/magazine-library
Getty Images in our house photographer for all our Big 4 events. Select images are published on www.gettyimages.com. Click here to see the galleries for NYFW hiTechMODA Season 9.
Award-winning hiTechMODA is producing Season 10 in the prestigious Gotham Hall. hiTechMODA now offers additional publication packages to assist our designers in including prominent Times Square billboards and press releases garnering publication in major industry magazines.
About hiTechMODA
hiTechMODA is an award-winning fashion show producing its 10th NYFW this coming September 2023, with a high-profile stage to maximize exposure for its sponsors, designers, stylists, and models. They aim to inspire, empower, discover, and encourage fashion talent worldwide by providing a professional, affordable runway with high-quality production at a state-of-the-art venue. NYFW hiTechMODA Season 10, September 2023, will be their 18th production, and Paris hiTechMODA Season 2 (September 2023) will be their 19th production and third international event.
About the Producer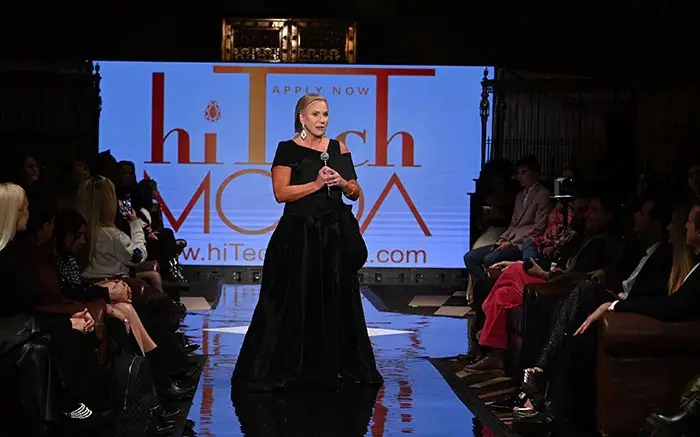 PS Privette
Privette is an award-winning producer with over 18 years of experience in industry production and ten years of in fashion production. Her diverse professional career experiences have allowed her to adapt and excel in many industries. With a keen understanding of the latest trends and the ability to keep the company agile, she can stay ahead of the status quo and lead the company to the forefront of the industry. An American disabled veteran, PS Privette served 20 years in the United States Coast Guard. She gained extension experience in the industry by successfully guiding her daughter to become a successful professional New York City model.
Upcoming Shows
July 21, 2023
Orlando Swim Week, Season 3, Hilton Buena Vista Palace, Orlando
July 22 & 23, 2023
hiTechMODA Orlando, Season 3, Hilton Buena Vista Palace, Orlando
September 8-10, 2023
NYFW hiTechMODA Season 10, Gotham Hall, Manhattan, NYC
September 29 & 30, 2023
Paris Fashion Week, Season 2 SARL Salon Des Miroirs
Casting for designers and models for all upcoming shows at www.hitechmoda.com under the APPLY menu or email opportunity@hitechmoda.com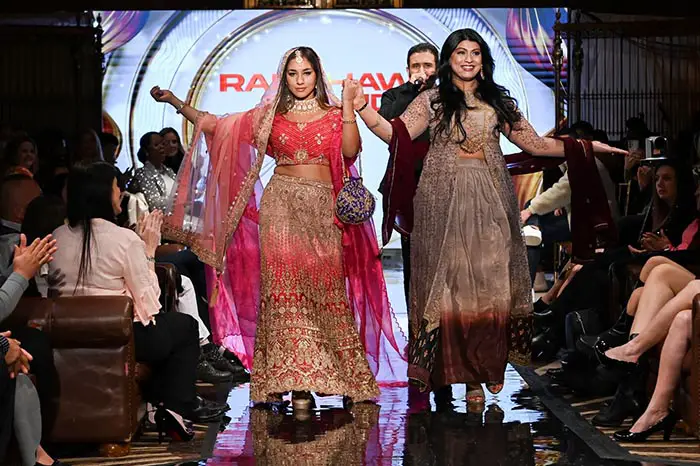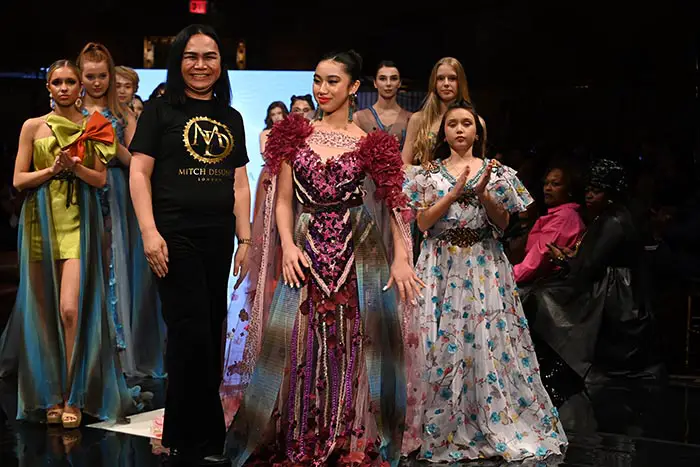 ##
Learn More
With love,
FWO