Trends for NYFW Spring 2018
These designers are represented by The Riviere Agency.
As we wrap up another New York Fashion Week, we're rounding up some of our favorite trends from this season's runways. From real-figured models to bold pops of yellow, the SS18 catwalks were anything but average.
Political Statements
Indonesian designer Vivi Zubedi made her statement by emroidering "All Colors Matter" on the back of one of her signature modern abbayas.
Leanne Marshall made it known that she designs for real bodies this NYFW. The designer is known for dressing all sizes on the red carpet, but this is the first season she made an impact on the runway showing a range of sizes on models.
Runa Ray's finale dress was created with a crying heart for Mother Earth who is currently suffering from the damage of humankind and modern culture.
Geometric Cutouts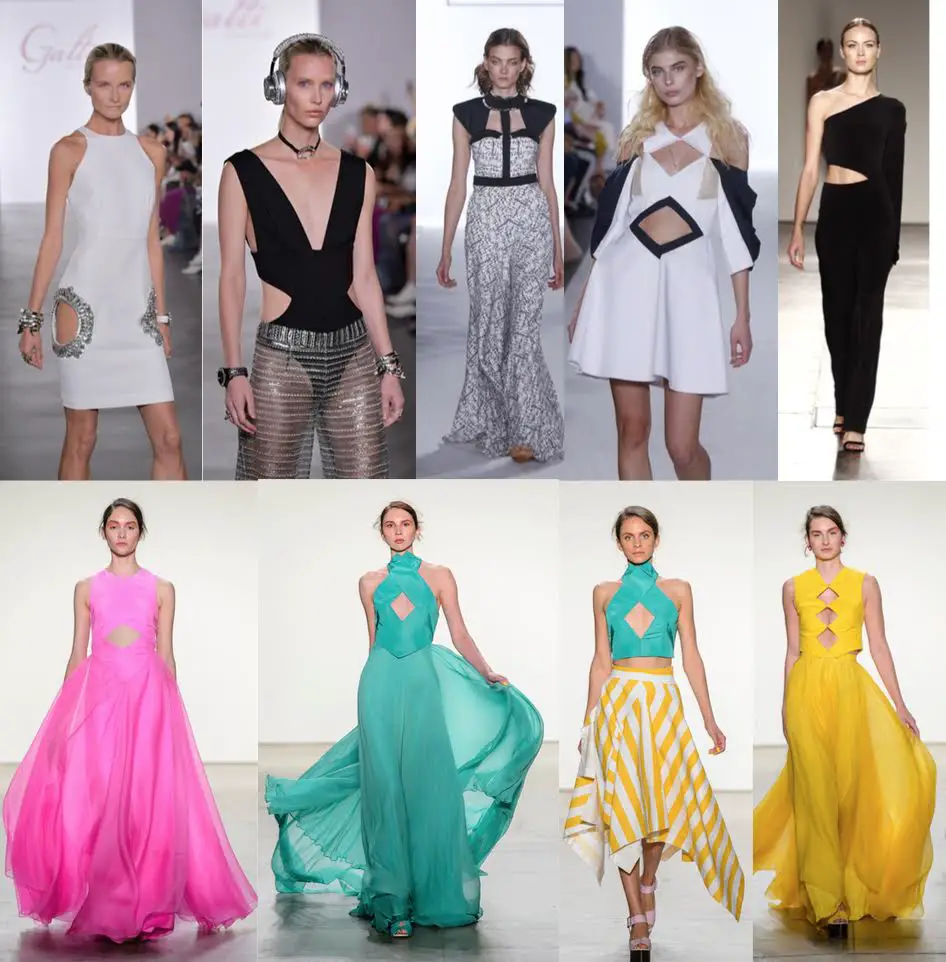 Cutouts in all different shapes and sizes made their mark on the New York Fashion Week runways. Designers like Galtiscopio, Cindy Monteiro, MB the Label, and Leanne Marshall used sharp lines to show some skin in diamond and triangular shapes.
Duster Jackets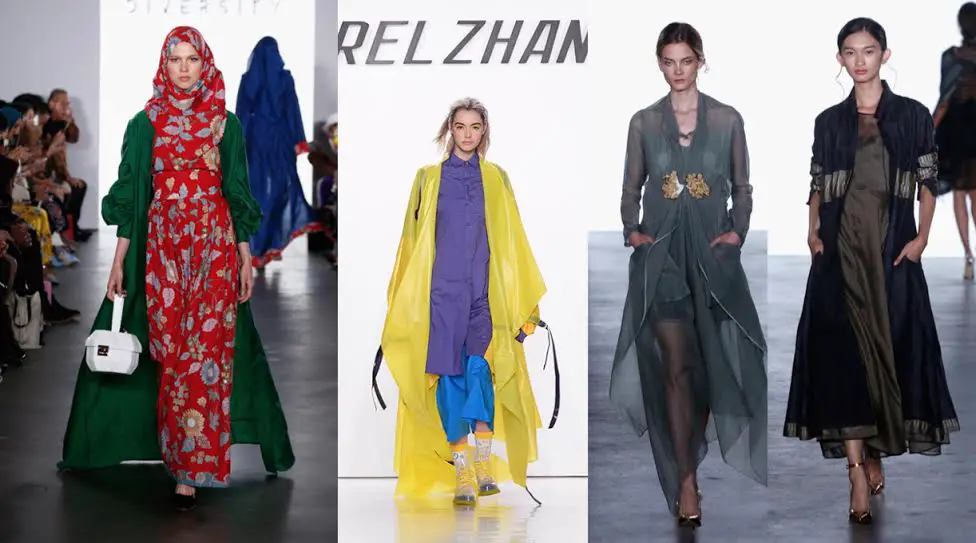 Vivi Zubedi, Jarel Zhang, and Vaishali S took this popular street style trend and elevated it for SS18. The designers each have their own unique take on the traditional duster in gorgeous gauze, silk, or even in a fun raincoat version.
Jumpsuits/Pantsuits
Plunging necklines, bell bottom pants, and floral prints proved that no two jumpsuits are alike. Designers Galtiscopio, Leanne Marshall, Runa Ray, Catherine Njoo, Barli Asmara, Flare Street, MB the Label, and Elliatt put their own signature twist on this head to toe piece. From cosmic velvets to layered lace, the jumpsuit craze is sure to be grabbed straight off the runway and onto our favorite celebs.
Yellow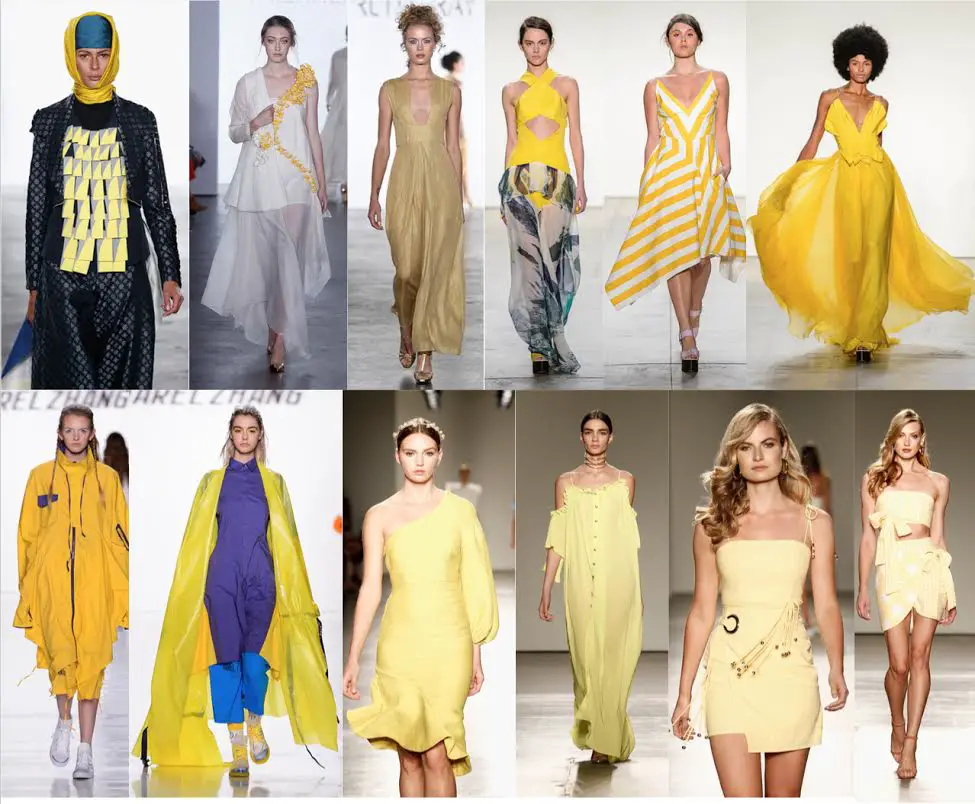 Yellow was all over every runway. Dian Pelangi, Vaishali S, MB the Label, Leanne Marshall, Jarel Zhang, Elliatt, Haus of Song, and Sabo Luxe were right there at the cusp of SS18 palettes. This unexpected pop of sunshine made its way onto dresses, jackets, gowns, and separates all over NYFW. Packing a punch with its bright and cheery aura, this color is sure to be a favorite next spring.
Metallics/Embellishments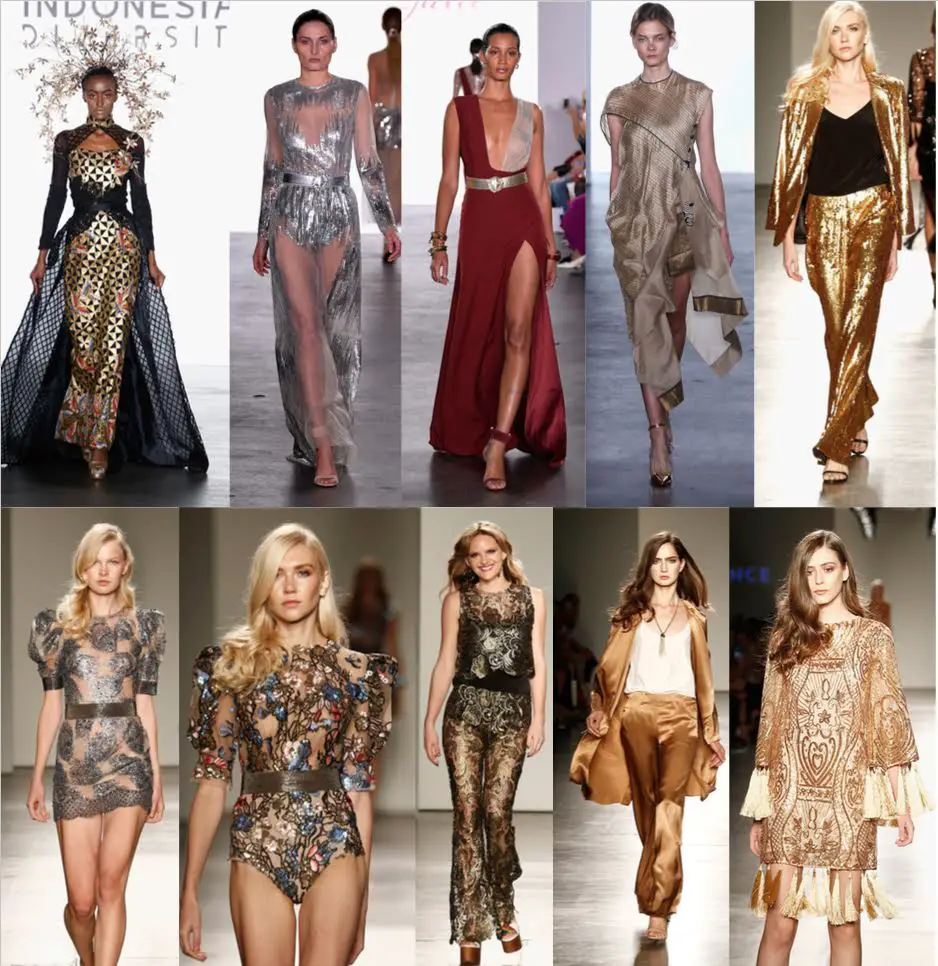 Designers weren't afraid to pull out the embellishments this season, and we're definitely not mad about it! Catherine Njoo, Galtiscopio, Vaishali S, Torannce, Bronx and Banco, and Flare Street showed us that there is no such thing as too much sparkle.
##
Learn More
NYFW schedule
The Riviere Agency
With love,
FWO