A Visit to Diptyque's Hamptons Pop-Up
Can you smell the Diptyque fragrances in the Hamptons air?
The Hamptons is one of the world's most iconic, and scene-y, summer destinations. Each weekend, New Yorkers flee the city to go to the little oasis out east. This summer, Diptyque is bringing their Parisian flair to Club Monaco's Southampton boutique through September 5th.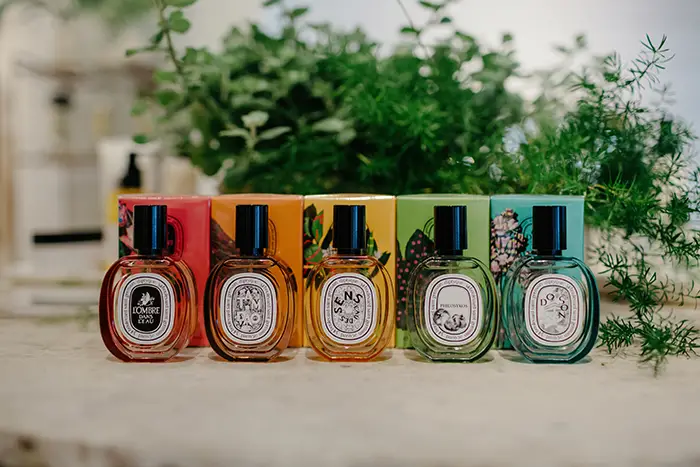 Photos: Courtesy Diptyque
Both of Diptyque's summer collections are available at the pop-up. The Raw Materials In Color Collection is a limited edition of five of Diptyque's most popular eau de toilettes in special bottles made just for summer 2019.
The Essences Insensées Tiare Flower Fragrance is also a limited edition fragrance available at the pop-up. Paying homage to the Tahitian tiare flower with notes of pink peppercorn, vanilla absolute and frangipani, this is the perfect fragrance to wear in the Hamptons all summer long.
Photos: Courtesy Diptyque
There will be several fun events at the pop-up all summer long, to add into your weekend itinerary, and you can also get customized fragrance consultations.
So whether you forgot to pack perfume, or got a last minute invite to a house party, you absolutely need to stop by Diptyque's Southampton pop-up at Club Monaco and pick up the perfect summer fragrance.
The pop-up is located at 35 Main Street, Southampton NY 11968 until September 5th.
##
Learn More
With love,
FWO