International Woman's Day
Whether you're joining in the International Women's Day strikes today, for the Day Without A Woman, or you're at work head-to-toe in red, it's a good day to shop from women, minority- or female-minority owned businesses.
If you're looking for somewhere to start, here's a starter list of where you can shop in solidarity to equal rights. (Plus you can ANY day!)
Your clothes are as influential and vocal as your words. Shop online at these stores and support their mission and work.
Your clothes are as vocal as your words.
 
The Wing / the-wing.com
The owners of this New York co-working space created by women and for women, Audrey Gelman and Lauren Kassan were tired of the lack of "chill space" to work in, so they created one for women.
The space is decorated with art by female artists and a bookshelf specially-curated to feature all-female written books!
Shop their empowering shirts, totes, socks, and more. (And maybe apply to join if you're in the area.)
 
Otherwild / otherwild.com
Operating as a studio, store, event space, and more in both NYC and LA, Rachel Berks opened Otherwild to have a space for her graphic design and also extra revenue from a retail store.
They grew exponentially fast and, due to her passion and respect for the artists who provide her retail items, has even had to deny some artists that request space to sell.
Shop many things here, including: "the future is female" t-shirts, jewelry, other clothing, accessories, undergarments, home items, apothecary items, and more!
 
Zady / zady.com
Soraya Dorabi and Maxine Bédat founded Zady to fill a niche in the fashion industry, that of sustainable fashion. They're interested in transparency and creating timeless pieces that are made from raw and sustainable materials.
Emma Watson, well-known for her dedication to sustainable garments, even designed a line with them (that I must say is chic beyond belief, plus your conscience can rest.)
Shop online for an excellent array of classic pieces.
Of course, you can choose to dress without applying makeup (and it makes you no lesser but just as equal!) or you can choose to wear as much as you like (and it makes you no lesser but just as equal!)
 
Bahi Cosmetics / bahicosmetics.com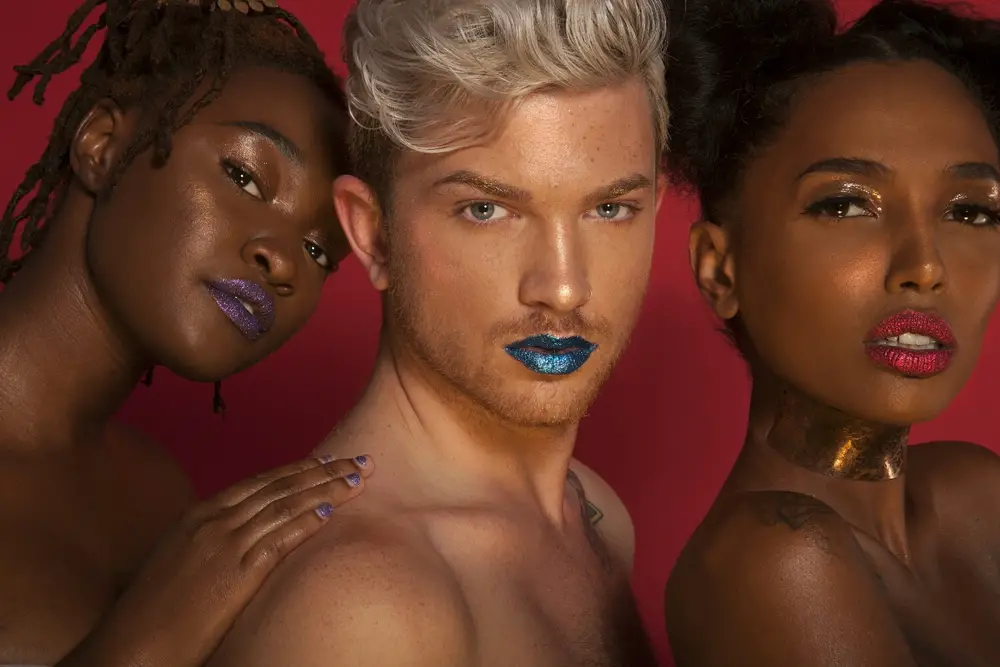 Besides having excellent handmade cosmetics (the highlighters here aren't messing around) and succulent skincare, Bahi is black-owned by Danielle Bahi. On top of all of that, it's cruelty-free and vegan.
Check out their products and order quickly! It all goes very, very quickly.
 
The Lip Bar / thelipbar.com
Melissa Butler quit her job on Wall Street to follow her dream of creating a vegan, cruelty-free, and paraben-free lip line. This minority-owned business has reasonably priced lip colors in a myriad of gorgeous shades.
(Personally, the gold lip is one of the better ones I've seen on the market.)
 
Glossier / glossier.com
After her successful foray with "Into the Gloss", Emily Weiss started her own beauty bland titled Glossier. It started with a mere collection of skincare products, but its widely-praised Boy Brow and emphasis on the millennia love for "fresh-faced" looks made it iconic.
Add Glossier's fresh and classic products to your makeup bag and shop online.
##
With love,
FWO