Summer Essentials with Mario Badescu
Known for their skincare that fits all skin types, Mario Badescu products are simple, effective and gentle on the skin.
From acne-prone skin, anti-aging concerns, to sensitive skin, Mario Badescu is sure to have a great product just right for you.
Witch Hazel & Rosewater Toner
New and now a best-seller, the perfect toner to replenish your skin throughout the summer months is here! As one of Mario Badescu's newest products, the toner is made with various leaf extracts, black rose, rosewater and is alcohol-free. The use of witch hazel provides an enhanced cleanse, that removes any excess oils or dirt without drying out your skin. With a floral blend of ingredients, your skin will be left fresh and replenished.
Summer Shine Body Lotion
Lightweight and the perfect beachy, fresh scent. With this ideal summertime lotion, a little goes a long way to create a light shimmery glow. If you are looking for highlighted and radiant appearance to your skin without going full glittery this is an absolute must!
After Sun Cooling Gel
For that needed after sun soothing, this gel formulated with Aloe Vera, Rose Hips Extract, and Rosemary Oil is sure to give you an extra cooling boost.After a long day in the sun, your skin is typically left feeling dried out and in need of a cool comfort. Suitable for all skin types, this formulation is non-greasy and works it's best if stored in your fridge as it gives it an even better effect. Apply a thin layer of the product over any irritated post-sun skin as needed and you are good to go!
A.H.A Botanical Body Soap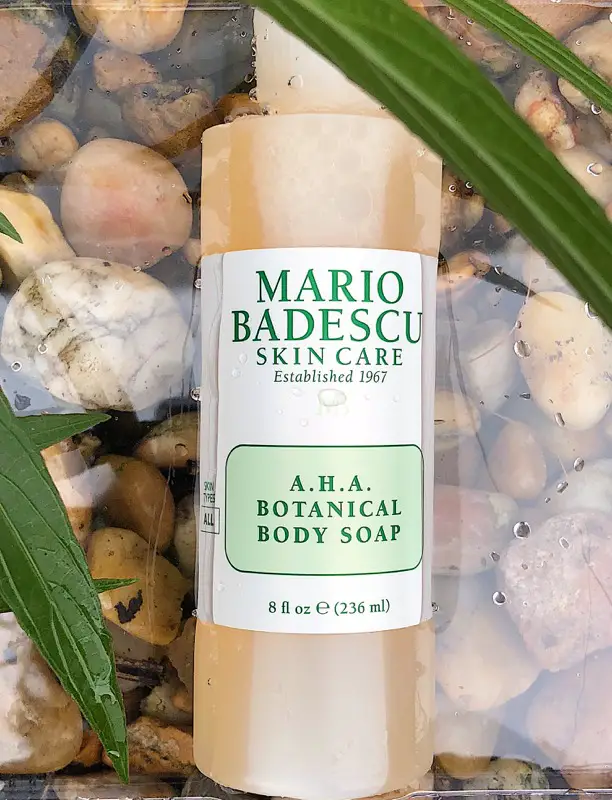 Leaving skin brighter, smoother and softer, this universal formula is infused with fresh fruit extracts to lightly exfoliate and cleanse your skin. The body soap's ingredients work together to break down any pore-clogging oils as well as, any dead skin cells to purify and even brighten uneven skin tone.
Facial Spray with Aloe, Cucumber and Green Tea
This absolutely refreshing cooling spray is used to hydrate, tone and energize your skin. Adding radiance and a glow to your skin, the spray can be used as you apply your makeup, on freshly washed skin or throughout the day over the top of a bare face or a full-face. The facial mist contains peppermint leaf water, cucumber fruit water along with, aloe leaf extract all to soothe the skin.
##
Learn More
With love,
FWO