If you've been keeping an eye on street style trends lately, you might have noticed a rise in quirky streetwear. It's a style that's all about making a statement and expressing your individuality through bold fashion choices. Whether rocking oversized tees or one-of-a-kind jackets, this trend is about breaking the rules and having fun with your wardrobe.
It is no secret that streetwear aficionados are always clamoring to get their hands on the latest and quirkiest outfits they can find. According to HypeBeast, 56% of streetwear customers spend from $100 to $300 on a single clothing item. Not every item in this list will cost as much, but they will definitely set you apart. If you're ready to stand out and turn heads with your style, read on.
Statement Sneakers
One of the easiest ways to add a pop of personality to your streetwear outfit is with statement sneakers. These bold and eye-catching shoes come in a variety of styles, from colorful high-tops to chunky dad sneakers. You can keep the rest of your outfit simple and let the sneakers do the talking, or you can go all out with other bold accessories and streetwear pieces.
Plus, statement sneakers don't have to break the bank – there are plenty of affordable options available from both mainstream and niche brands. Statement sneakers go extremely well with casual attire, but the key, according to Budget Fashionista, is to avoid being too matchy. Your shirt should be of a color that is featured very slightly in your shoes to create a strong contrast that would get people's attention.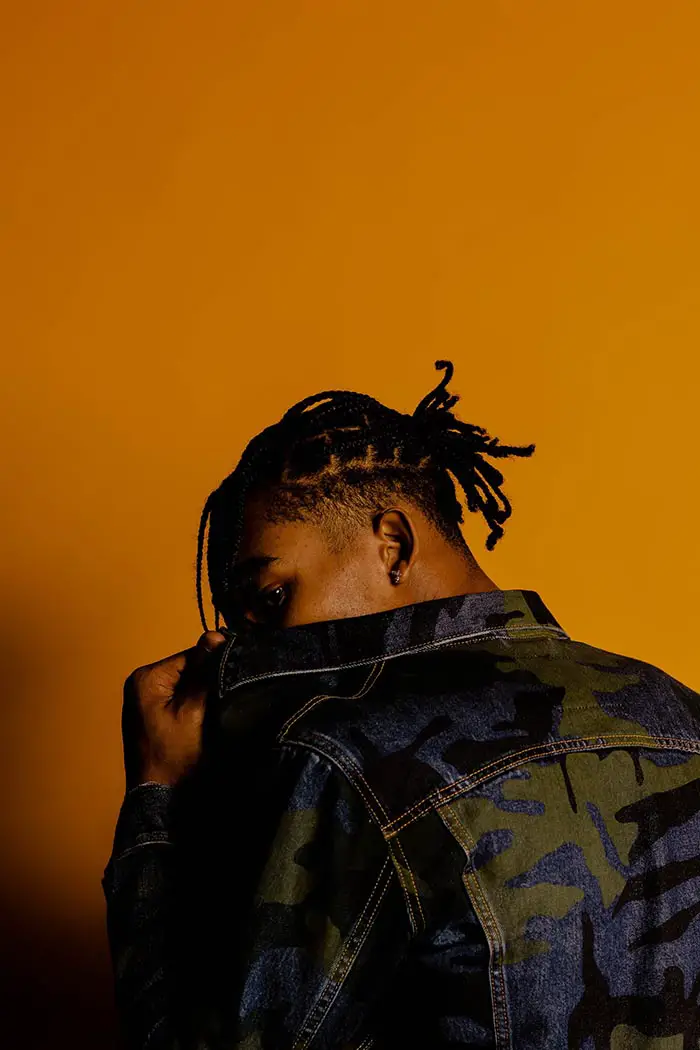 Oversized Tees
Oversized tees are a staple of the streetwear scene and for a good reason. They're comfortable and versatile and can be worn in so many different ways. But if you're new to this trend, you might be wondering how to wear an oversized t-shirt without looking like you're swimming in fabric.
One key tip is to balance out the volume of the shirt with a more fitted bottom, like skinny jeans or shorts. You can also try tying a knot in the front or side of the shirt to create some shape or layering it over a tank top or crop top. Don't be afraid to play around with different colors and patterns, too. Oversized tees are a blank canvas for expressing your personal style.
Also, remember to take your comfort into account. Oversized tees are pointless if they are not comfortable. In fact, many brands like Project Social T make it their mission statement to blend style and comfort seamlessly. Take notice of the material and the size to make sure you feel completely breezy while you wear an oversized tee.
Unique Jackets
Looking to add some edge to your streetwear outfit? Look no further than unique jackets. From vintage denim to statement leather, there's a jacket out there for every style and occasion. Plus, jackets are a great way to add some texture and depth to an outfit and can be easily layered for warmth and versatility.
You can pair a denim jacket with a graphic tee and cargo pants for a casual look or throw on a bold-colored bomber jacket to make a statement. Don't be afraid to experiment with different lengths and silhouettes, either. Oversized jackets and cropped jackets are both on-trend right now. So go ahead and layer up with a unique jacket that speaks to your personal style.
Bold Accessories
If you really want to make a statement with your streetwear, don't forget about accessories. Bold accessories can take an outfit from simple to stand out with just a few key pieces. Think chunky chains, statement earrings, oversized sunglasses, and colorful bucket hats.
Accessories can also be a great way to add some contrast and texture to an outfit. For example, pairing a delicate necklace with a chunky knit sweater can create a fun juxtaposition. And the best part? Accessories are often an affordable way to experiment with different styles and trends.
If you feel overwhelmed by the sheer variety of accessories available in the market, MasterClass has a tip for you. So don't be afraid to play around with accessories and find the ones that make your streetwear outfit pop. According to them, you should start by choosing one key piece of accessory that makes a statement about you. Then you can take your time adding smaller or less bold accessories to complement it.
Eccentric Headwear
Headwear has always been an important part of fashion. From old top hats to new beanies, they are still going strong. According to Grandview Research, headwear occupies a market size of $26.5 billion globally. After all, it is a great way to add some personality to an outfit and draw attention to your face. Plus, it can also serve a practical purpose by keeping you warm or protecting you from the sun.
If you're feeling daring, try a boldly printed headscarf or an oversized beret. And don't forget about classic streetwear headwear staples like snapback caps or a beanie as they're both versatile and stylish. So go ahead and experiment with different headwear options to find the ones that best suit your personal style.
Quirky streetwear offers endless possibilities for creative expression. Whether you're rocking a statement sneaker, an oversized tee, or an eccentric hat, these unique pieces can elevate any outfit and make a statement. At the end of the day, streetwear is all about individuality and self-expression, so embrace your quirks and have fun with your fashion choices.
##