Six Fashion Trends That You Need to Follow This Summer
Summer's here so it's time to get stylish. For many of us the changing of the season represents an endless list of possibilities to show off our style and panache.
This is doubly true now that we are starting, albeit slowly, to emerge from a period of enforced isolation caused by the damned coronavirus pandemic.
As the sun has started to shine a little brighter, and spring vanishes to reveal summer, you will no doubt have been seeing a number of interesting fashion choices start to permeate. This happens either through the pages of a fashion magazine or just by individuals, ahead of the curve, waltz past you on a busy street.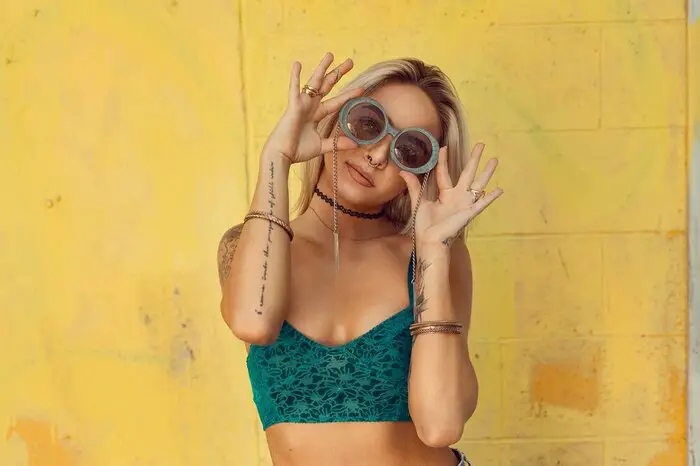 Those with an eye for such things, as well as those whose entire livelihood is predicated on it, are already making an impact with their summer fashion trends and you'll want to get on board before the ship sails.
Here are a number of fashion trends this summer that you need to be taking note of and in 2021 this is even easier, and less awkward, than most years. These are specifically looks that will make it simpler for you to achieve the fashion week street style you've been longing for.
Perhaps with a view to letting us 'off the hook' a great many trends this year are based on comfort and informality, which is great for those of us who may not have the guts, wallets or confidence to step too far over the line or push the fashion envelope too hard.
Tote Bags, The Bigger the Better
No doubt you will have noted the large number of tote bags in general use and this is going to only increase as summer kicks. Perfect for a beach day and the bigger the better regardless of your schedule for the day.
These are all the more convenient if you are one of those people who just can't leave home without stuffing your bag with all manner of items. We strongly suggest opting for a fishnet tote bag where relevant and if you are concerned that there isn't enough 'going on' with your tote, then jazz it up, go bold or go home.
Sunglasses, Make Them Big and Chunky
Summer time means sunglasses and this year it's all about big and chunky. We'd also suggest you look into purchasing those that are rectangular or oblong as these are very 'in' right now.
When it comes to eyeglass frames for women you should consider a muted palette, browns and creams would work best. Make sure to get those that have ample UVA protection as there is no reason your style choices can't also help to protect you from the elements.
Square-Toed Sandals
Another fashion trend that is quite reserved but is certainly proving popular, square toed sandals are also quite useful from a comfort perspective. As with a lot of the big summer looks for 2021, just because the fashion has its roots in comfort doesn't mean you can't look to bling things up.
Again you can look to push the envelope by looking for more daring shades or styles but the emphasis is still on the square-toed element.
Silk Scarves
Perhaps the most versatile item on our list, silk scarves are perfect for the hot days and nights. If you are not wearing the silk scarf you should at least always have one handy in your tote bag.
You can wear these in a myriad of ways and elect for any number of styles. The key here is the simplicity of the item and the way it can be used to bolden your overall look.
Crop Tops
Don't be afraid to put on a display with this item. You could consider those with a spaghetti strap or one that amounts to little more than a bralette. If you are a little self-conscious you can pair the look with a great blazer.
It's another oft repeating style but one that is of course ideal for the summer and there are so many variations on the theme that there's really no reason you shouldn't have a handful of these in your wardrobe armory.
Loafers
Perhaps this is another move towards keeping things simple for those of us who have had a tough time of it over the past 18 months. No need for high heels when you can look effortlessly stylish in a pair of airy loafers.
It's very much a unisex item and another piece that can be pimped up as much as you desire. The flat shoe trend is one we can get behind and loafers are a very adaptable piece of footwear that is very forgiving from a fashion sense.
Make it Shine This Summer
Whatever fashion statement you are looking to make this summer you should consider the colors that are very much part of the summer 2021 spectrum.
Here deep greens can come in handy and similarly shiny yellows are the order of the day. If we are to take one thing from the summer trends of this year then it's a sense of an understated look.
Don't try too hard and look to make individualistic declarations as part of your summer ensemble. After all there is a difference, albeit slight, between being seen and being noticed.
##