Raun Larose | New York Fashion Week: Men's
For his SS18 collection, Raun Larose took inspiration from the '80s, seen through the lens of their impact on our current society, characterized mainly by the insertion of technology into mass culture, the birth of Silicon Valley, and the opulence of Wall Street."
 
Raun Larose | NYFW: Men's
[portfolio_slideshow id=31963 align=center width=699 click=advance thumbnailsize=40 showcaps=false]
(Photographer: Monet Lucki)
The designer transports us to the origins of the IBM movement, and entices us to take a look in the rear-view mirror, revisiting essential shapes from that time, however re-inventing and updating the silhouette: from "Wall treet power suits" to more casual garments, such as bomber jackets, hooded parkas, wind breakers, and metallic wide legged pants.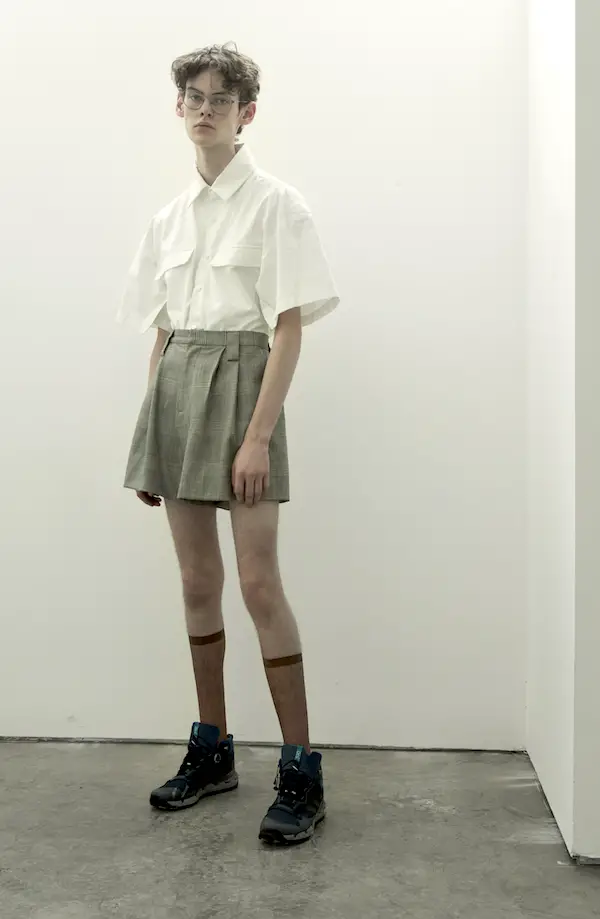 All silhouettes come to life in a somewhat romanticized, nerdy, yet exaggerated modern way.
The oversized shapes of jackets and pants speak to the opulence of the '80s, while progressive fabrics allude to the increasingly artificial and virtual nature of reality: inorganic fabrics dominate, giving the collection a retro-futuristic feeling.
The stripes in the logos — designed by Portuguese artist Jose Chunà — call to mind the screen of a computer that's about to crash. With the "singularity" in our not so distant future, this collection brings up questions about the future of a techno society: how did we look at technology back then, and where do we go from here.
##
Learn More
With love,
FWO