MTHRSHP Connection
The undisputed queen of makeup launches her six-pan MTHRSHP eyeshadow palettes today, March 7th 12pm EST online for $55 each. After gracing fashion week with her cosmetic wizardry at Marni, Prada, Versace, Calvin Klein, Coach, The Row, Valentino, and more, the tools of her enviable trade will be available to the public.
In three "hedonistically hyper-pigmented" color stories, McGrath Labs will release Subliminal, Sublime, and Subversive that will pop into most purses easily and take you from the daytime to the evening to the unexpected—all with the formulation of the runway's ride-or-die MUA.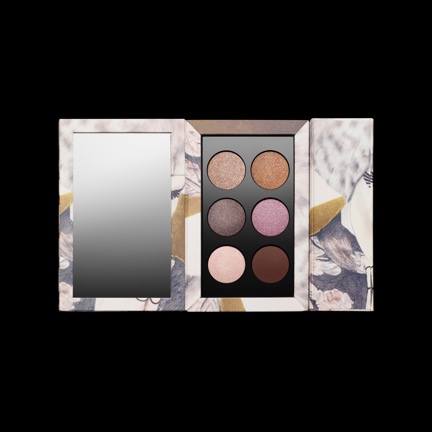 The Subliminal, Platinum Bronze palette delights in taupe, bronze, and violet hues that, while bold and pigmented in a single swipe, create a look of subtle and soft-focus glamour. It is the perfect choice for those who prefer their eye looks to veer au natural rather than intense and otherworldly, though they will hardly miss out on the intensity of what they can create with Subliminal. It is as its moniker suggests: the kind of palette that gifts its wearer the kind of je ne sais quoi that is subliminal and never obvious.
Subversive, La Vie En Rose is a daring six-pan punch of pink, purple, gold, peach, and plum. It has all the potential of a bold, editorial eye, as well as a muted plum smoky eye. Possessing the daring panache of a style maven with the option for softer days, it's a welcome addition to collections that are bereft of bold tones. Indeed it subverts the expectation of the on-the-go palette and shies away from safe colors. Or, as Pat herself says: "It's all about beauty sans limits; elevating your artistry everywhere you go."
it subverts the expectation of the on-the-go palette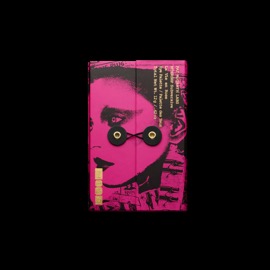 Sublime, Bronze Ambition, will be released on March 9th and acts as the warm-toned sister to Subliminal, Platinum Bronze. It houses a particularly captivating gold shade, as well as a wearable yet unique orange tone. The accompanying brown shades can create a classic smoky eye or work well as transition shades for both the daring and the traditional makeup junkies.
McGrath is also launching her Perma Precision Liquid Eyeliner for $28 online March 7th. She promises that it lasts up to 24 hours, claiming it won't budge not only the entire evening, but that it looks just as chic as the next morning on your drowsy ride home. In the endless pursuit of liquid eyeliner that stays put and stays precise, hopefully McGrath is the one woman who can deliver.
Though Pat McGrath caters to a professional and experienced crowd of makeup artists, there is enough here for the layman to work with and slide into their purse to evolve their look and their skill. For those who frolic in a multitude of palettes, colors, and bold looks, they will find the ease of the packaging and the inclusion of carefully curated tones to be as astonishingly impressive as her earlier releases.
##
Learn More
With love,
FWO