The Fairy Godmother of Makeup Releases Her First Ever-Lip Balm
We're four days into the new year, and Pat McGrath has already fired up the beauty industry with the launch of her first-ever lip balm, a clear indication that she plans to continue to pave the way for innovation in the lip game.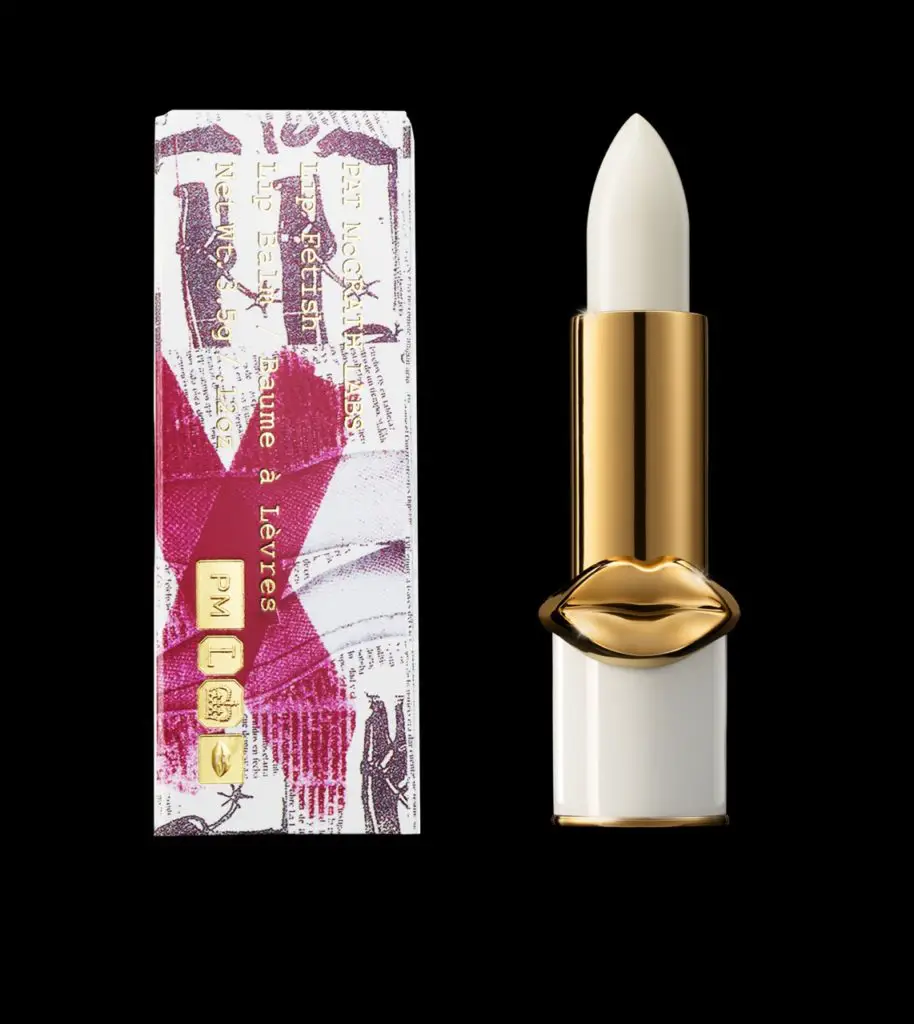 Enter Lip Fetish, a luxuriously lightweight and colorless lip balm that is sure to be the answer to all of our lip woes (and just in time for the brutal winter weather, might I add).
Infused with an anti-oxidant, vitamin-rich, and anti-aging formula, this savior is an absolute must-have to add to your lip care collection. Encapsulated in an iconic white lacquered bullet, Lip Fetish easily glides across your lips, working to protect them from free-radicals while instantly restoring softness and replenishing your pucker with a dewy, lustrous glow.
The Queen of the Lip Game has had this secret weapon stowed away in her beauty arsenal for some time, as she's used it both on set and on the runway for the last year. But we totally forgive her, being that she's finally debuted it, and with impeccable timing, as New York Fashion Week is right around the corner.
The Queen of the Lip Game has had this secret weapon stowed away for some time
"I want my fellow Beauty Junkies to be able to get ready for all the upcoming fashion weeks with my covert secret to a killer kiss. It preps, primes and perfects every pout on the go."
Aside from combatting the undesirable chapped lip, Lip Fetish can also be used as a primer before applying any shade, so dry lips and cracked color are a thing of the past.
LIP FETISH Lip Balm $38 is now available exclusively at: https://www.patmcgrath.com/products/lip-fetish.
##