NYFW BLK Proves a Rousing Success Highlighting Black Names in Fashion
Last week was not your traditional New York Fashion Week in Manhattan, a new breakthrough event exploded onto the industry scene, NYFW BLK. An overwhelming response swept the airway as the recognition placed on the emerging black designer went viral.
NYFW BLK has become unapologetically the new home for the black fashion designer planting their roots in Soho.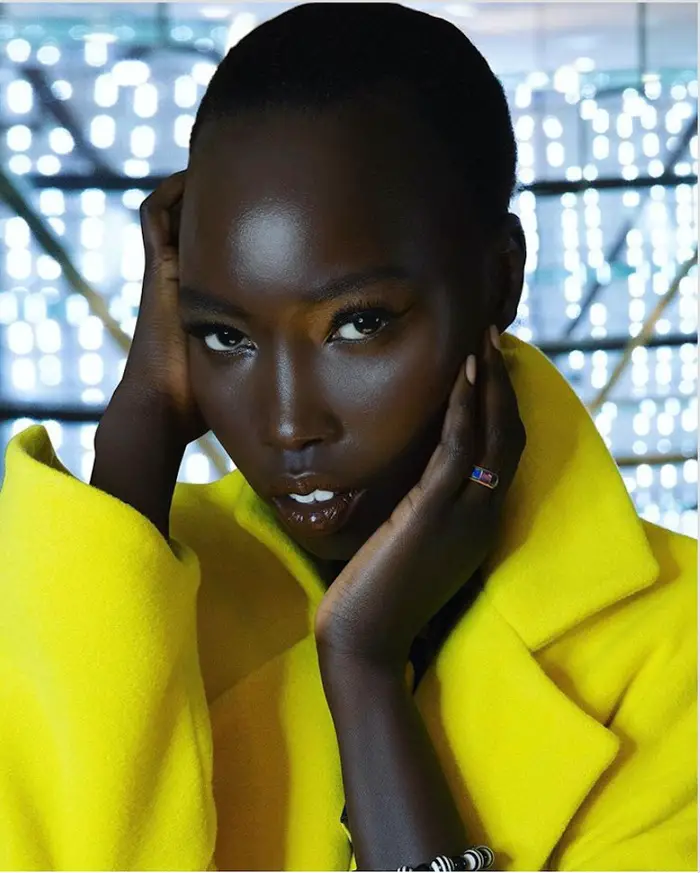 Photo: Fernando Torquatto
While giving honor and tribute to the Black giants of the fashion industry, who have shaped and styled our contemporary raiment and coiffure; among them legendary Vogue EAL Andre Leon Talley, wardrobe icon Dapper Afrika, peerless stylist Taijuan Wilcox, global couturier Fashenelle, and an entire plethora of great Black designers and stylists who have preceded them. This new vision of inclusion and representation was essential for emerging Black Designers looking to share their gifts with the world. Working in partnership with its nonprofit, the Black Fashion Foundation, which will offer scholarships, product placement, PR, marketing and branding in conjunction with major Fortune 500 companies, NYFW BLK is advancing access to designers who often encounter obstacles to entering the industry.
Accomplishing the goal of creating a permanent, sustainable space for gifted, black designers to express their artistic vision for many seasons to come, NYFW BLK far exceeded its attendance expectations. Originally planned for a small group of 40-60 patrons, hundreds turned out for this vanguard event, forming a long line down the block of Crosby St. outside the venue, to witness fashion history in the making. The creator of NYFW BLK, 28 Season NYFW veteran Nichole M Bess., has always been inspired by the iconic Harlem Fashion Row, and characterized the debut gathering with the saying, "This is not about exclusion, but all about inclusion". The standout crowd in attendance included influencers, industry powerhouses, and other luminaries eager to observe the new pantheon of talents that assembled to display their groundbreaking works. These designers all agree that if not for the spotlight afforded them by NYFW BLK, their contributions to the industry might well have gone unnoticed.

Photo: Fernando Torquatto
The premiere of NYFW BLK had much to offer its patrons: a major highlight was a dedicated Pop-Up Shop hosted by groundbreaking designer and influencer Shaquita Garcia of Aart NYC, surrounded with two days of fashion shows featuring 11 exemplary designers, a mural crafted by Nigerian Fine Artist Dapo Davinci, also featuring a private showing by New York based designer Scoge', and concluding with a Dove Release paying homage to Dapper Afrika, Taijuan Wilcox, and Shenelle Evans. Media coverage for this premier weekend of Black fashion included Pix11 News, CNBC, Pretty Women Who Hustle, and Fashion Week Online while filming a docu-series entitled, The Making of NYFW BLK. Looking ahead to September and beyond, Nichole M. Bess will power forward with the Black Fashion Foundation to elevate more emerging Black designers onto the runway. For more info, visit the NYFW BLK website. NYFW BLK was fiercely powered by UP FASHION PRODUCTION and sponsored by Beauty Water, So Bar, She Beauty by Chi, Lucy Lou and Marg Le Maison, Iconic Body by X, Girl Boss Suites, Wine Down 4 Me and many more.
##
Learn More
With love,
FWO