Fashion Week Online NYFW Closing Party
Very possibly, the only thing better than fashion week … is spending fashion week in the company of family and friends.
Fortunately, those attending the NEXT ARTISTS' BEAUTY LOUNGE — held at The Shows by FTL Moda — were able to savor the best of two of life's most wonderful luxuries.
The lounge was held at FTL Moda's NYFW venue, Space 404, and live-streamed on Fashion Week Online to a LIVE audience of 18,000 watchers: part of FWO's audience of half-a-million unique people for the season. (Replay to come!)
The live stream, produced by FTL Moda in conjunction with Samsung, was hosted by David Lopez, the Brand Ambassador of T3 Hair Tools, and FWO's own Melanie Sutrathada.
An amazing risotto station was organized by Urbani Truffles, and furnishings were provided by Kartell.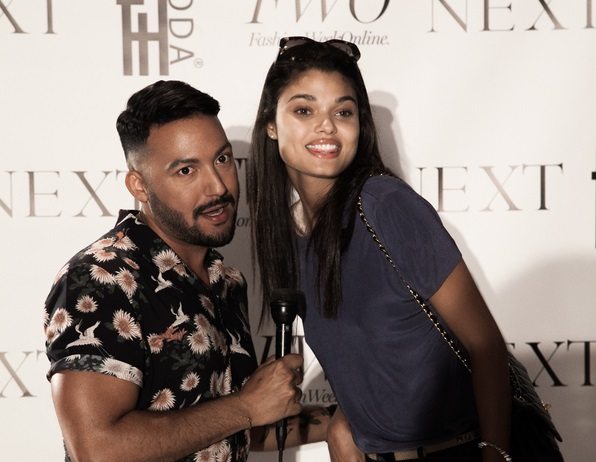 Host David Lopez

Host Melanie Sutrathada
Guests included Kristy Watson of Erno Laszlo, Sara Happ of Sara Happ cosmetics, Natalie Gonzalez, Sr. Photo Producer at Victoria's Secret, Hannah Salkovitz, Production Coordinator at Camuto Group, Carole Radzwill, author & cast member of Real Housewives of New York City, Caroline Salvia, founder of Sloosh Boots, Adrienne Ho, Next Model and fashion influencer, Corinne Andrews, Photo Shoot Coordinator at Adore Me, Lexii Gil, Producer at Splashlight, Susan O'Gorman of Distinctive Apparel, Lindsay Pogash, Photo Studio Manager at KOMAR, Kerrie Cline of GQ, Sasha BarTur of GQ Magazine, Faith Kates & Fallon Kogan (owners of Next Models), Dorenna Newton, Executive Video Producer at GQ, Abi O'Donnell, Account Director at Sunshine Sachs PR, Rachel Truehart, Ralph Lauren photo producer and finalist on ABC's The Bachelor (Season 16) & Bachelor Pad (Season 3), Alyssa Clare Hoersten, Art Director at Nicole Miller, Next Model Marloes Horst, Next Model Daniela Braga (with boyfriend Ryan Leslie), Carla Isabel Carstens, Director of VIP & Sponsorship at Krupp Group, Anita Alvarez (USA Synchronized Swimming Duet, Rio 2016 Olympians, two-time Olympian), Next Model Astrid Baarsma, Next Model Zuzzana Bijoch, Next Model Egle Tvirbutaite, Next Model Suzanne Dia, Next Model Hind Sahli, Next Model Lini Kennedy, Ashley Parker, Editorial Director of Fashion Times, Christina Cotronis, Director of Photo Shoot Production at Nine West, Beverley Canepari and Lora Karam of Unlocking Litchfield, Alexander Duckworth, President/COO of Point One Percent Marketing/Advertising, Maddie Press of Point One Percent, blogger Maria Martins, Lisa Panke of Fashiola.com, FWO team members Julia Zeldin and Emily Burnette, FTL Moda founder Ilaria Niccolini, Samsung's Dianne LaGuardia, and Pablo Starr, publisher of Fashion Week Online, Savion James Marcelle of Next, Simona Abaton of Abaton fragrances, Sabrina Nortanicola of URBANI Truffles, Giorgio Ricci of Kartell design … among MANY others!
Chinotto beverages were provided by Lurisia, Chinotto luxury fragrances were supplied by Abaton.
The People
[portfolio_slideshow id=18396 align=center width=600 click=advance thumbnailsize=40 showcaps=false]
The Scene
[portfolio_slideshow id=18610 align=center width=600 click=advance thumbnailsize=40 showcaps=false]
Beautiful View from FTL Moda
[portfolio_slideshow id=19080 align=center width=650 click=advance thumbnailsize=40 showcaps=false]
Needless to say, everyone had a wonderful time with old friends, while making some new friends along the way.
#NYFW doesn't get any better than this.
And it's all thanks to our supporters and sponsors.
With Thanks To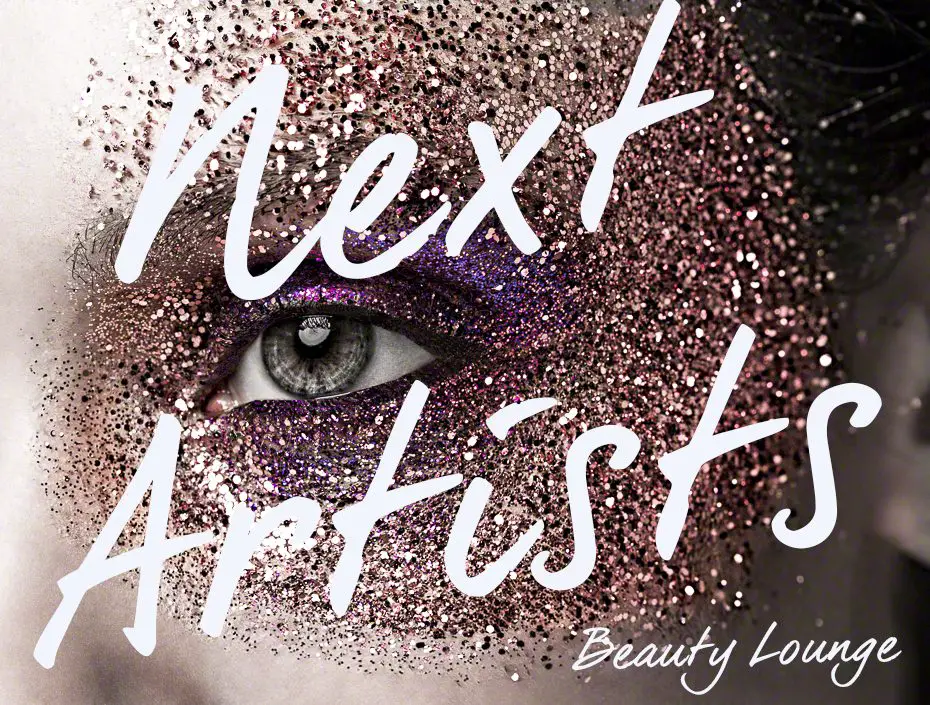 Special Thanks To
##
Share the Love
@NextArtists @NextModels @FahionWeekOnline @FTLModa @Ernolaszlonyc @Nestfragrances @Livingproofinc @Ardell_lashes @TheWhisperingAngel @Spikedseltzer @SaraHappInc @Farmhousefresh @Skinnycoconutoil @Zoyanailpolish @OccMakeup @MimosaFloral @SootheApp @silknsolution @bodyographyusa @Darkhorsewine @pinrosescents @ernolaszlonyc @thecryosphere @t3micro @keratincomplex
With love,
FWO