New York City's Best Facials
We tried them all so you wouldn't have to
New York City has just as many places to get a facial as coffee shops. It can be overwhelming, even for a beauty editor. My mission was to try *almost* all of them this summer, and report back which ones I loved so much that I would 100% do again. If one of your hobbies include getting facials, keep on reading because you are going to want to make sure to try all of these treatments. Your skin will thank you later, you are welcome.
SB Skin, Microcurrent Facial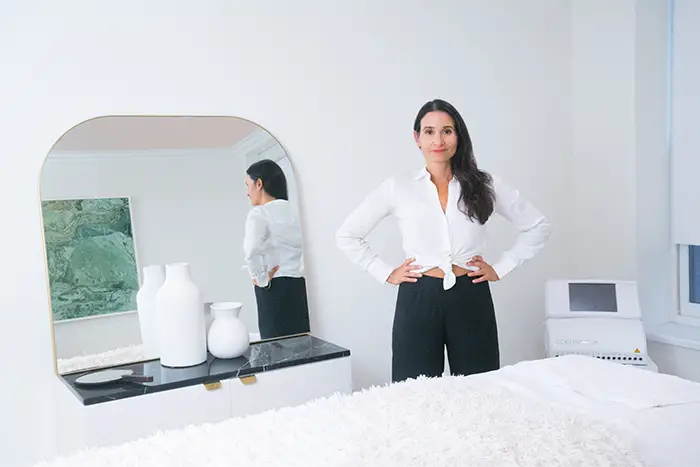 "You'll see improved skin quality, more even tone, smoother texture and healthier glow. The face will be lifted and contoured, with lines and puffiness are diminished," SB Skin founder Shamara Bondaroff explains. Microcurrent sends electrical currents through your muscles, to lift the face and remind the muscles where they are supposed to be."
A great alternative to botox, or a way to prolong the effects after having your 'botox NYC' treatment, this facial is perfect for anyone who needs some lifting and sculpting around the face. Major bonus points are due because of the space. Everyone feels so comfortable and at home because it's set up like a beautiful home. Our luxurious yet relaxed atmosphere really elevates the experience.
Cost: $225
Link: https://sbskin-nyc.com/services
Rob Peetooom, Brooklyn Balance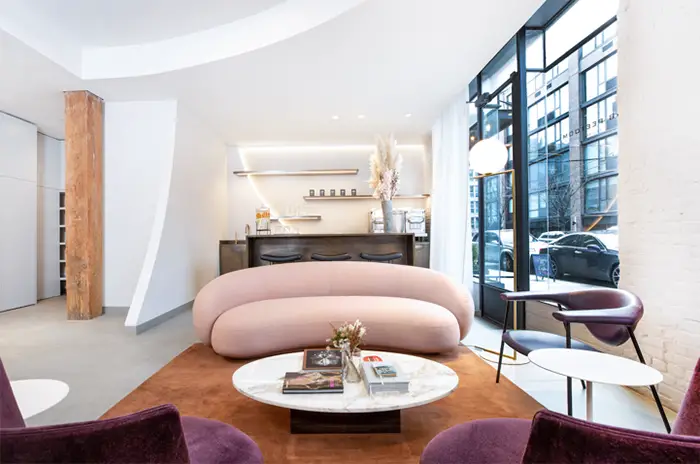 One of our favorite places to get a facial in Brooklyn is at the Rob Peetoom salon in Williamsburg. They use all Biologique Recherche products during the facial, so you know they aren't playing around. Each facial is customized based on what your skin needs that day, and whether you need light extractions and a lot of moisturizing or a lot of exfoliation and brightening your skin will feel soothed and glow like crazy for days.
Cost: $175
Link: https://www.robpeetoomnyc.com
Glo Spa, Dermalinfusinon JetPeel Combination Facial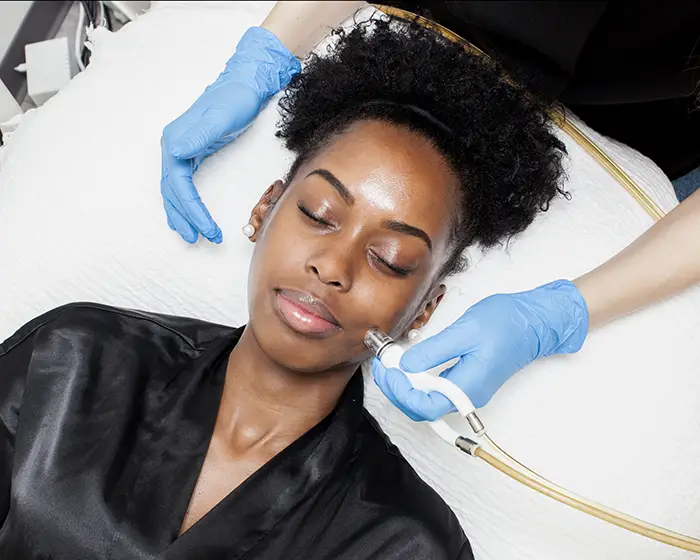 This facial combines customized serums with exfoliation, basically replacing all of the dirt and dead skin with amazing serums. You will see instant results from this facial, you will be glowing & your skin will be ultra hydrated for up to two weeks. "It's a great reset for your skin, it cleans out all the dirt trapped in your skin from acne & pollution" founder, Saime Demirovic explains.
Cost: $300
Link: https://www.glospany.com
Face Gym, Party Face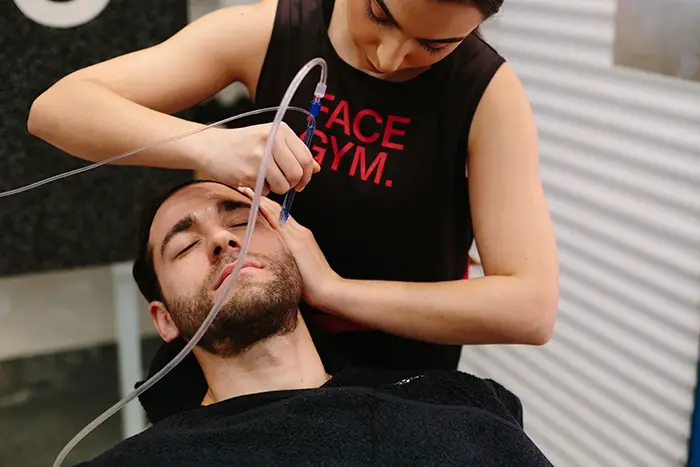 Prepare for a facial experience that is nothing like anything you've ever tried before. The "facial workout" begins with a warm up using balls and other tools to help stimulate the muscles and release tension. Then, electrical current that helps sculpt the face followed by a very relaxing infusion of oxygen and a customized blend of serums and vitamins via their SKIN IV technology. If you have an event that you need to look your best for this facial is the one, it is less than an hour and leaves your skin glowing and contoured.
Cost: $150
Link: https://www.facegym.com/shop/workouts/party-face-noho/?filter_country=usa
Joanna Vargas, Triple Crown Facial
The Triple Crown Facial takes the cake for once of the best facials in NYC. Celebrity facialist, Joanna Vargas explains "it uses three unique steps to re-shape your face and by the end of the treatment your jawline will be more defined, your cheekbones more pronounced and you will have younger looking and refreshed eyes." The three parts include micro-current technology to lift, tone and drain excess water with microdermabrasion to exfoliate and an oxygen-infusion to really pump up that glow. Vargas "focuses on results rather than 'relaxation' and wants every client to leave feeling confident. When you look in the mirror post-treatment you will be amazed.
Cost: $250
Link: https://joannavargas.com/treatments/
Glowbar, 30-Minute Facial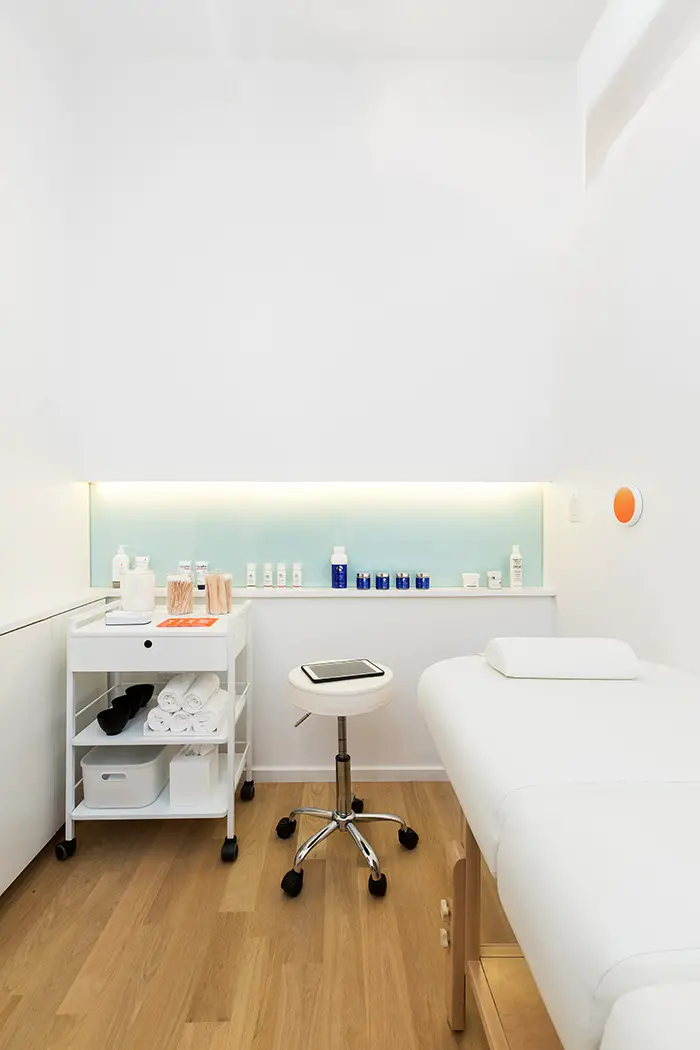 One of the city's newest facial spots, Glowbar is making waves in the facial game. Rachel Liverman, Glowbar's co-founder explains "for the first time ever, consumers have access to professional, advanced treatments in a time-frame that fits into their lives and their wallets."You begin the experience by washing your own face, so that every minute of your 30-minute treatment is focused on improving your skin. This is a no-frills, no-bs facial that is truly customized to what your skin's current state. You can have dermaplaning, microcurrent, LED light therapy, extractions and so much more within that 30-minutes. Glowbar is perfect for quick, hassle-free monthly maintenance.
Cost: $65
Link: https://www.getglowbar.com
PFRANKMD, Paparazzi Facial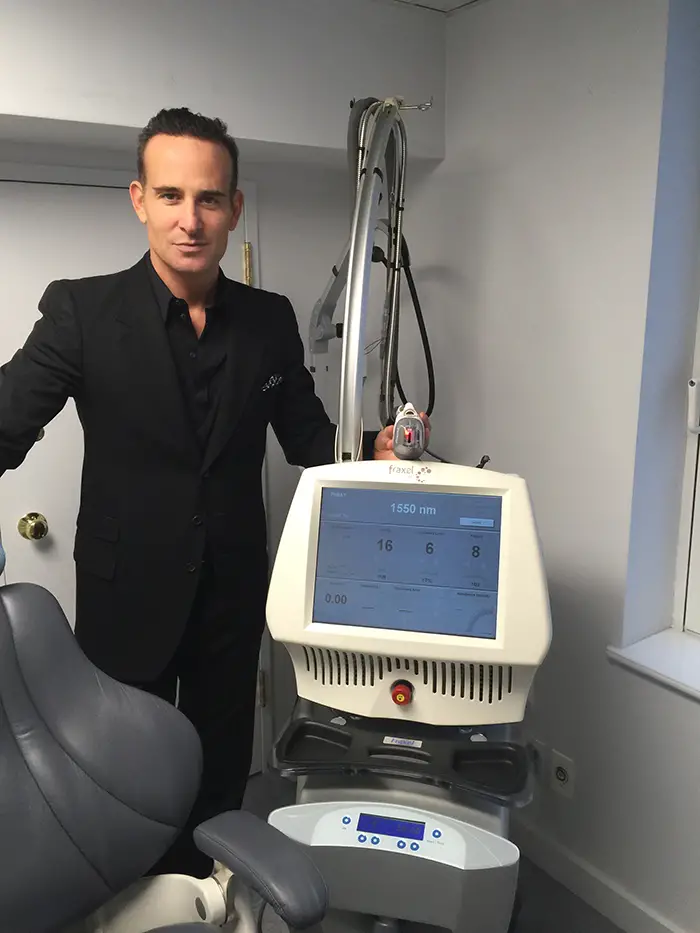 Dr. Paul Jarrod Frank created this 20-minute facial with his celebrity clientele top of mind, this exclusive MDNA Skin (yes, Madonna's skin care line) "promotes long-term skin rejuvenation, reduced inflammation, smaller pores and collagen stimulation," Dr. Paul Jarrod Frank tells us. If you are getting ready for an awards show, big event or wedding this facial is great because there is literally no down time, you can put on makeup as soon as you leave. The three parts of the facial include a laser facial to shrink those pores, a cryo facial to reduce inflammation and boost glow, finished off with a combination of luxe MDNA products. You will leave glowing, sculpted, less tired and ready for your big day.
Cost: $750
Link: https://pfrankmd.com/pfrankmd-signature-cryofacial-and-paparazzi-facial/
Heyday, 50-Minute Facial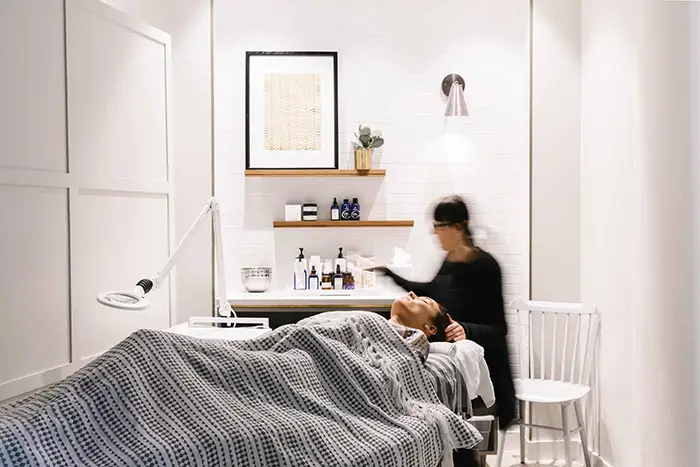 Heyday offers three different levels of facials from 30-minutes, 50-minutes and even 75-minutes with various enhancements available. Whether you want dewy skin, deep hydration or a skin reset with exfoliation and extractions Heyday has got you covered. Plus, the price is so affordable for monthly appointments.
Cost: $95
Link: https://book.heydayskincare.com/book/service
##
With love,
FWO