Meet the 13 Global Designers on Oxford Fashion Studio's Paris roster bringing everything from Bridal to Opera Inspired Sustainable Pieces to the Runway
13 Independent Designers Will Showcase their Collections During Oxford Fashion Studio Collective Runway Shows in Paris.
Represented by The Riviere Agency.
This season, Oxford Fashion Studio will once again return to the InterContinental Paris – Le Grand to present Fall/Winter 2019 collections from 13 independent fashion designers from all over the globe including France, India, Indonesia, Israel, New Zealand, Nigeria, Pakistan and the United States. Two runway shows will be held on March 4, 2019 at the stunning Intercontinental Le Grand Hotel, showcasing this wide range of talent from all corners of the world.
See below for a preview of designers inspiration for the collections that will be seen on Monday's Runway.
Ellen London
Designer based in USA
éclat de la diversité
 www.ellenlondon.com | @firefly_africa_asia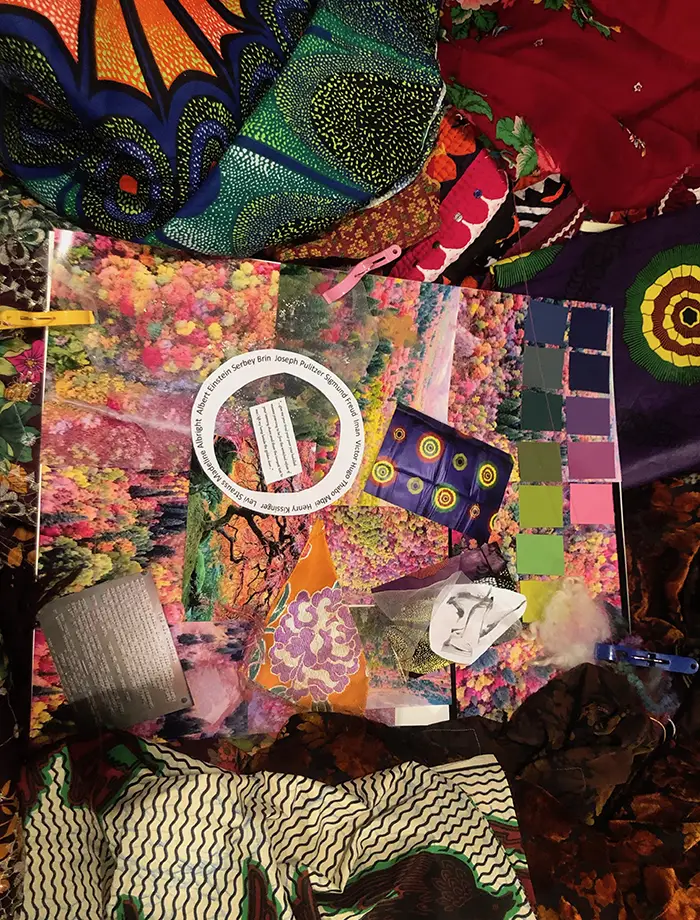 The designer's wearable art includes combinations of designer created fabric art, heirloom, and new fabrics from all over the world. They believe textiles and fashion can promote a dialogue celebrating our similarities and differences as gateways rather than impediments in the quest for common ground to inspire dialogue and peace.
BaublesNBloom
Designer based in Utah, USA
 The Banjara Inspiration
www.baublesnbloom.com | @baublesnbloom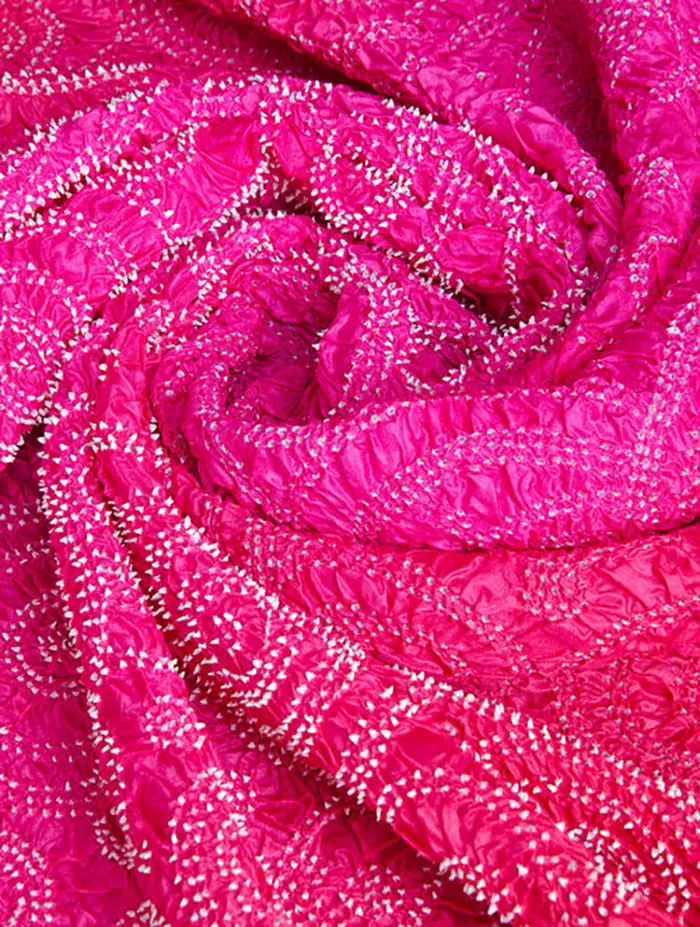 BaublesNBloom has a passion for colors, patterns, rich fabrics, and an allure for joyous prints. Being from India the design team's tastes are influenced by a myriad of Indian design practices including Zardozi, Chikankari, Kantha, and Mithila art to name a few. BaublesNBloom relates to the urban woman that has not forgotten her roots. She is one with Nature – free spirited, earthy, spontaneous, modern – no matter what her size. She is a woman who is not afraid to carve her own sense of style – she is the urban gypsy (Banjara).
Opera Carolina
Designers based in North Carolina, USA
Opera Recycles
http://www.operarecycles.org | @operarecycles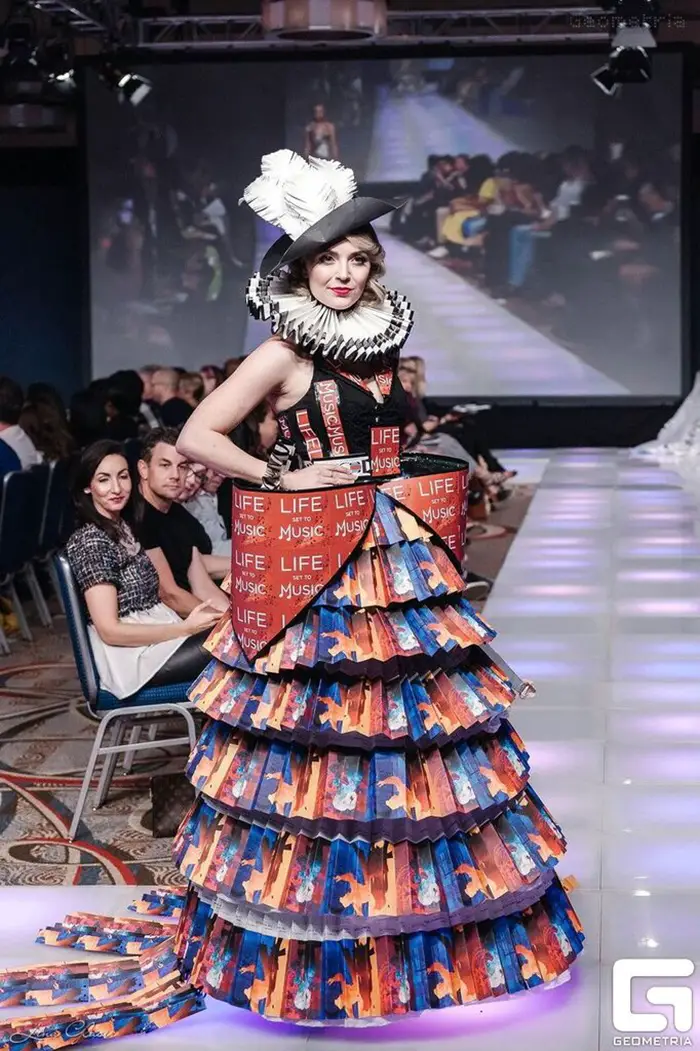 Opera Carolina is a collective group of designers founded by Megan Miller. Designers included are Lyndsee Hairston, Malou Tabada Cordery, Sarah Danee, Itala Flores, Rocio Llusca and Edelweiss De Guzman committed to put outdated opera playbills, programs, signs & brochures to beautiful and creative use. In the four years since the initiative launched, more than 35,000 pieces of marketing materials have been converted into couture fashion pieces inspired by the opera. Opera Carolina utilizes this initiative to demonstrate its commitment to environmental consciousness and creative thinking.
Lontessa
 Designer is based in New Zealand
Te Wao nui a Tané
www.lontessa.com | @lontessa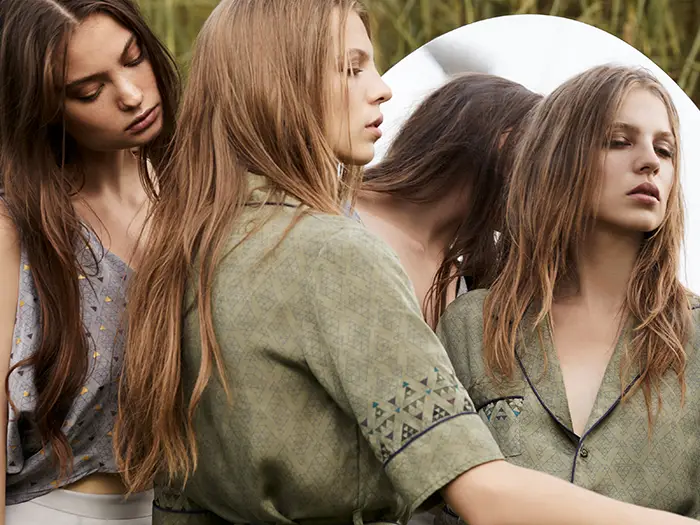 Transcending culture, fashion is a seductive universal tongue in New Zealand designer, Tessa Lont's eyes. Lont's label, Lontessa, is influenced by New Zealand's ethnic values, the iconography of the region's history, femininity and sustainability. Keeping production small and local, creating and utilizing biologically-friendly fabrics, such as customized woven and printed materials. With an Industrial Design background, Tessa Lont's creative self-expression began with designing personalized lingerie and Indigenous Maori art through fabric and clothing. Combining these 3 elements, Lontessa now fuses innovation with traditional crafts in her sensual, wearable and expressive designs.
TigersEyeClothing
Designer based in Los Angeles, USA
Space Witch Geisha
www.tigerseyeclothing.com | @tigerseyeclothing
TigersEyeClothing brings the world of avant garde, DIY, and new romantic to the art of clothing. Constructed by various imported ethnic fabrics, TigersEyeClothing seeks to bring the cultural inspiration of the world to dress the fashionista of all places. Experimentalism is a very important aspect in each garment; which is created through vibrant material that is often collaged with one another to present multiple contrast.
Ler Ligisa
Designer based in France
Safari Vibrations Collection
www.lerligisa.com | @ler_ligisa
Ler Ligisa is a fashion brand with unique hand-made styles based in Paris and made in France. The Franco-Kenyan designer and founder Eva Rogo Levenez started her professional life as a painter after Fine Arts studies in Nairobi. Eva finds most of her work emanates from the traditional Kenyan cloth and as a Parisian; the famous French Touch has become natural. At Ler Ligisa every Woman is special and deserves to be singled out. LER: the designer's initials but also means beautiful, luminous, perfect in her mother tongue from Lake Victoria region in Western Kenya. LIGISA: the ancient headdress. It symbolizes the brand, a mixture of tradition and modernity. She is inspired by her native land women, wildlife, landscape, and daily images in Paris. Born in Kenya fabrics, she wanted to share what she knows best.
Mazelle Studio
Designer based in Nigeria
Queen of the East
@mazelle.studio
Mazelle Studio is a contemporary ready-to-wear brand made in Nigeria. The brand also has a sister brand featuring Bridal and Couture pieces. Mazelle is an Africa inspired fashion brand with differentiated products for diverse market strata. It is a fashion brand that specializes in the production of bespoke clothing, Ready-To-Wear to mention a few. Mazelle holds a pride of place in the fashion & lifestyle industry thriving on 4 C's (cut, color, clarity and carat). Cut:  precision is their hallmark. Color:  they trade on unpromising colors whilst matching color combination to accentuate their varying lifestyle Clarity: they are clear on our customer's need and work to distinction. Carat: they source our raw materials from the best sources with an understanding of the market need.
Syeda Amera
 Designer is Based in Pakistan
Bridal Collection 2019
www.syedaamera.com| @syedaamera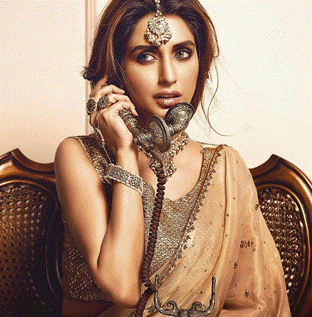 Syeda Amera is a Pakistani designer that has achieved global success with features British Vogue, Glamour UK and ELLE UK. The Bridal Collection '19 by Syeda Amera radiates style and significance in her approach to merge eastern values with modern ones. One of a kind, beautifully crafted bridals designed by Syeda Amera have set her aside not only in Pakistan, but also in Paris, Sydney, New York, Spain and Hong Kong. Her collection redefines ethnicity in the most elegant way. Rev up the level of style and glamour on your wedding with Syeda Amera's Bridal Collection.
Tisharth by Shivani
The Designer is based in India
Circle of Life
@Tisharth_by_shivani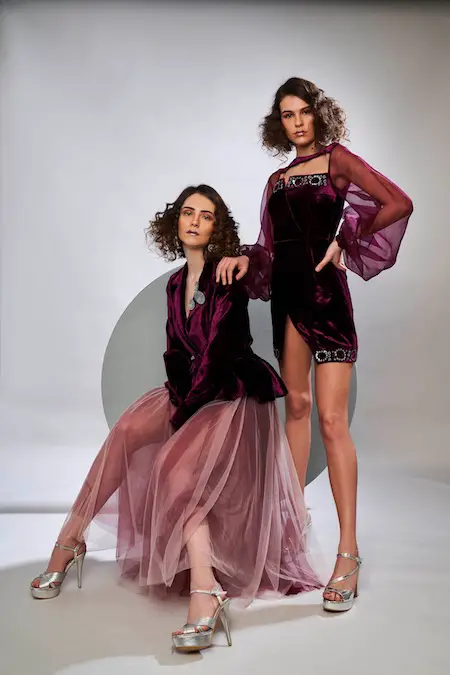 Tisharth by Shivani is a Pret clothing label by Shivani Jain that started in 2015. Her designs redefine modern functional wardrobe with easy and experimental silhouettes crafted in finest materials. Shivani wants to dress women of any age and shape. Her design aesthetics are appreciated because of their fabrics, cut, and color sensibilities. Tisharth's designs are adored by women all over the world.
Maison Joan Dominique
Designer based in New York City, USA
 'Le Premier'
www.joandominique.com| @maisonjoandominique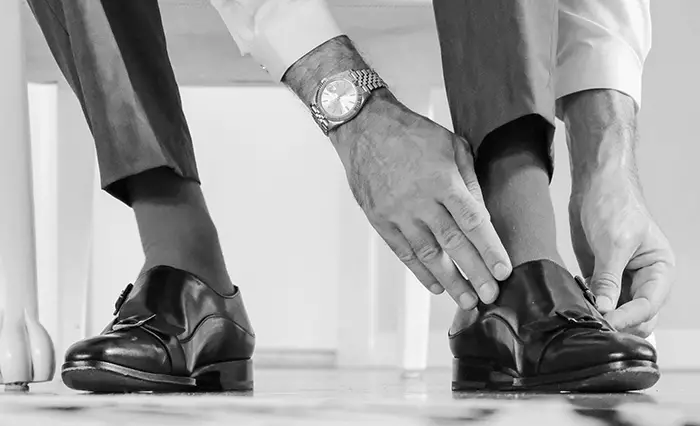 American-born Joan Dominique grew up in Arizona with a clear vision of becoming a fashion designer. The designer was trained at Parsons the New School for Design and at the age of 22, Joan Dominique decided to take the leap of faith and pursue a career as a design entrepreneur and create a Digital Bespoke footwear company, that utilizes 3D Scanning technology to provide footwear so intimate for the modern gentleman that his measurements and initials are in the DNA of the shoe. She now specializes in designing footwear for M.JD Gentleman: standardize and custom sizing available. This expansion into menswear for the brand will incorporate designs that are versatile and can be worn for parties, black tie events, and red carpet.
Lior Charchy
Designer based in Israel
Working Hands
www.charchy.co.il | @lior_charchy_bridal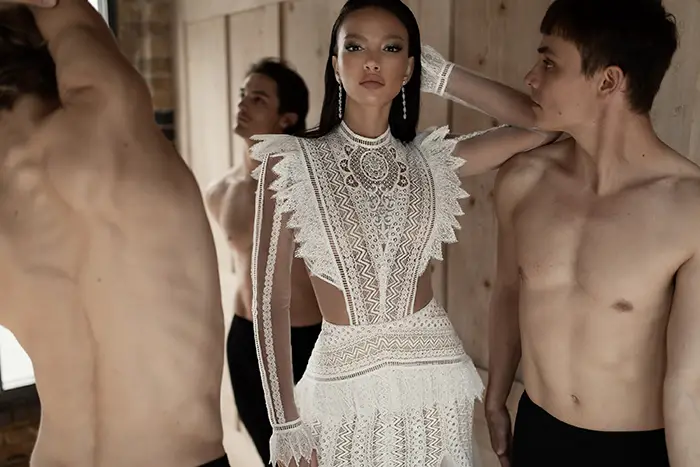 Lior Charchy, 32, owner of a Fashion House in Tel-Aviv that caters to brides with a keen sense of style. Lior graduated from Bezalel Academy of Art and Design, Jerusalem. Lior's designs display an impeccable attention to detail, rich with fabric combinations, and unique laces that celebrate and flatter the female body. Many clients are received at the atelier itself where the dresses are sewn and manufactured. Lior's parents and families emigrated from Iran to Israel. Lior absorbed a lot of western culture, but at the same time remains very connected to his Persian roots.
Ayano Takami
Designer based in NYC, USA
Passing On
www.ayanotakami.com | @ayanotakami_
Born and raised in Kyoto, Japan, and spending a lot of time in the U.S., Ayano Takami graduated from Parsons School of Design. She designs for open-minded, intellectually curious, and free-spirited women. Since early childhood, she has been exposed to the art of balancing – modern and historical, dynamic and calm, Western and Eastern. Through her experience, she has come to believe in the world where the invisible exists beyond the visible – beyond the physical body, time and place. Timelessness, agelessness, and effortlessness are essentials of her design, as she focuses on themes such as life and death, journey, memory, and human emotion. In her uplifting designs, disparate traditions blissfully collide to express the beautifully chaotic and miraculous world.
Agnala
Designer Based in Indonesia
The Fearless Charm
www.agnala.com | @agnalaofficial
In December 2015, Agnala was formed by designers Tessa Fedilla (The designer), Sonang Nadia, and Gita Agustina. The brand conveys the concept of being timelessly classic and elegant, making Agnala as one of the sought-after brands in its market. The brands is inspired, and influenced, by the beauty of cultures. Almost like language, Agnala's designs speaks to provide self-affirmation and a confidence boost for customers. Each creation is designed and hand-crafted with a detailed array of beadings; making essence of Agnala feminine, yet strong.
About Oxford Fashion Studio
Oxford Fashion Studio presents independent and emerging global fashion brands to press and stockists through a runway show platform around the world. Its team of curators reviews more than 40,000 designers a year issuing invitations to brands with original concepts to present their collections in the world's four fashion capitals. They are experts on these cities and the global fashion currents that flow through them. OFS has produced over 100 runway shows presenting more than 6000 looks across New York, London, Milan and Paris.
##
Learn More
oxfordfashionstudio.com
@oxfordfashionstudio
With love,
FWO