Manhattan Vintage Show
Say hello to vintage Balenciaga, Dior, and more at the Manhattan Vintage Show, the oldest and largest vintage apparel and accessories shopping event in the country.
The premier show made its grand return to the Metropolitan Pavillion last month with more than 80 top vintage vendors from around the world selling their collections. I was there to see all of the goods in person and had the chance to catch up with the vendors behind Vintagelemonde, Another Man's Treasure, E. Foxe Harrell and Natalie Como Vintage.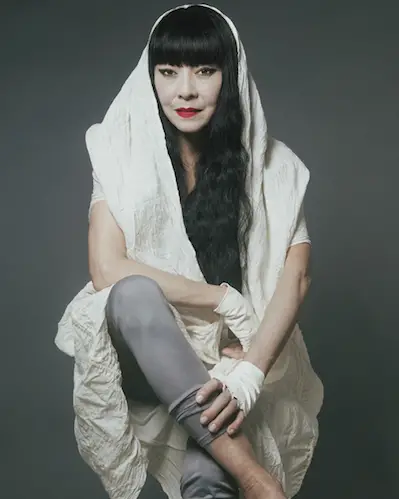 One of the highlights of the show was a special shoppable exhibit featuring the early work of '90s designer Gemma Kahng. Known for her power suits, sleek dresses, and tailored jackets, Kahng's work was featured in top magazines like Vogue and Harper's Bazaar and on A-Listers like Madonna and Sharon Stone.
"We always try to spotlight, in our exhibits, a designer or an idea that is relevant to the upcoming fashion season," says Manhattan Vintage Show owner David Ornstein. "For Fall 2017 we're seeing an array of powerful colors, broad shoulders, and fitted jackets. This brought to mind Gemma Kahng. With defined shoulders, fitted jackets, fun bold colors and signature jewelry like buttons, her work in the early '90s quickly graced the covers of magazines like Vogue and Vanity Fair. Her jackets are as iconic today as they were then, and demand attention season after season, year after year."
The show spans the decades from the 1900s to the 1990s with one-of-a-kind pieces that inspire today's current trends, and is surely one not to be missed.
The next show will take place Feb. 2-3, 2018, right before New York Fashion Week. (You can see it on the official NYFW schedule, as well.)
##
Learn More
manhattanvintage.com
gemmakahng.com
With love,
FWO