Interview with Wei Lin and Mijia Zhang
Founded only in 2014, PH5 has already come far, thanks to the acumen of combined design / business team Wei Lin and Parsons-trained Mijia Zhang.
Their Fall Winter 2017 collection draws inspiration from artist Martin Creed, who won the Turner Prize in 2001. Emulating the softness and playfulness of balloons, the collection is embedded with PH5's love for fun and color.
The stated aim of the collection is to "connect spectators with those feelings they have towards the colors, textures, and details of balloons. In order to accomplish this, the collection uses minimal but impactful materials and utilizes a balloon-like knitting stitch that moves freely with the body."
We spoke with Wei Lin and Mijia Zhang for an inside look at their partnership.
Flying Colors
[portfolio_slideshow id=26670 align=center width=600 click=advance thumbnailsize=40 showcaps=false]
Q: Are you both fans of modern art? There are clearly a lot of influences in your work, from Martin Creed (in the most recent collection) even to Mark Rothko or Paul Klee (or at least we think so). 
Mijia: Yes, PH5 is heavily influenced by art. Modern art, in particular, is my design database. Each season functions like a research project on a subject I choose. I start with a piece of artwork and allow myself to be intrigued by it, which then leads me to create various elements for the collection.
Each season functions like a research project.
Q: How did you both meet, and how did you know the partnership would work? What are your creative roles?

Wei: We used to share an apartment together in FiDi New York. Mijia was completing her fashion design degree at Parsons, while I was working as a management consultant at Deloitte Consulting.
Just like many other NY stories, we didn't meet each other with the intention of eventually working on a brand together. We were friends first, and business partners later. Each season, Mijia comes up with creative designs, and I help her execute her ideas at my parents' knitwear factory.
Q: Knitted garments seem like quite a lot of work. Your garments especially so. What's the process, start to finish, roughly?
Mijia: Knitwear, in general, is more complicated than wovens because the design process begins with picking the right yarns. After I come up with my inspirations, I pick the core yarns for the season by evaluating their content, size and count of the yarns, and color offering. After the yarns are selected, we test stitches in our factory development center.
After about 4-6 weeks of testing, we decide on our core stitches for the season and that's when designing the garments finally begins. Our knit garments are fully fashioned, which means we computer-program knitting panels in the silhouette we design. Once panels are knitted and sewn together into garments, we fit and revise into the style we envision.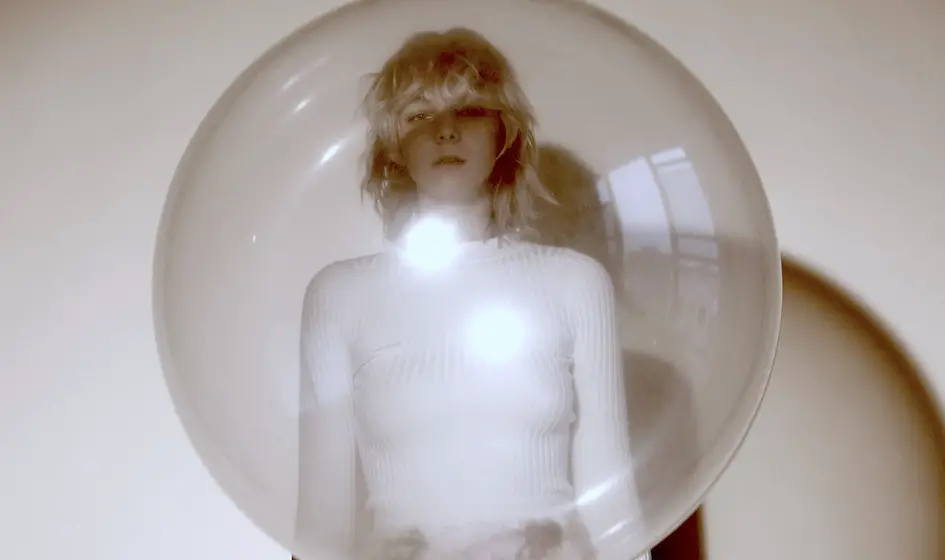 Q: Is fashion art? The Nobel Committee made waves recently by awarding the Nobel Prize in Literature to Bob Dylan. Do you think we should distinguish between "high" and "low" art?
Mijia: Reading art and distinguishing art is a very intimate thing. I often feel people go to an art exhibition trying to understand what it is about, but they often forget their initial feelings about the works of art.
Reading art and distinguishing art is a very intimate thing.
Art is a platform where artists can present their point of views, but the truth is, artists also expect the viewers to contribute by recognizing their own feelings. For me, the high and low should depend on the individual viewer. And we should embrace such individualism.
 
Q: What are your fashion influences? 

 
Mijia: I'm hugely influenced by art. I like exploring different artists' point of views and make my own interpretation of concepts.
Q: Who is your core customer?

 
Wei: The PH5 girl is a modern, working woman. She's independent, well-traveled, open-minded, and inspired. She cares about details, comfort and functionality as much as she does fashion. She is smart and dares to be different. She likes to play with her own sense of style and is constantly looking for interesting and smart designs.
Q: What advice would you give to a designer — or design team — just starting out?
Wei: Don't give up. Starting a fashion brand can be challenging, particularly in today's environment. But that's also what makes it worthwhile. Each season listen to feedback, apply it, and keep trying.
##
Learn More
With love,
FWO