Too Cool for School
A large, artfully curated stack of chairs greeted guests in the center of a room. The elegantly dressed models shifted around these posts to show the looks in motion.
Occasionally a school bell would ring, and the models would change positions. I later learned I was in a middle school — to mirror designer Anais-Jourden Mak Chun Ting's strict habits of following rules in her past.
No Rules
[portfolio_slideshow id=20578 align=center width=600 click=advance thumbnailsize=40 showcaps=false]
Apparently that's no longer an issue for her.
For Spring 2017, she showcased a unique, highly original collection that demonstrates an uncanny mastery of juxtaposition in fabric, form, texture, and color. What I love is how vibrant and exciting her fabrics look together. For example, she pairs unconventional fabrics — such as a knit bodice — with a silk skirt to form an elegant gown.
She shows an uncanny mastery of juxtaposition.
After a brief chat with the designer, it became obvious that her mission to find new fabric combinations is a key foundation of the collections she puts forward. She told me that she believes color is a telling element of fabric, and that primal feminine aspirations is a recurring theme in her line.
She's on a mission to find new fabric combinations.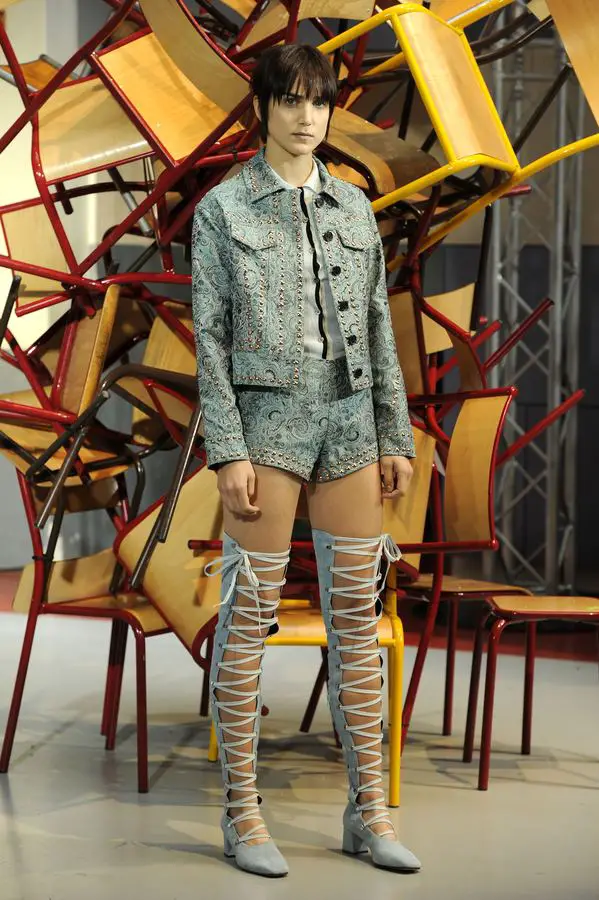 Creating the forms themselves is done with very elaborate and unique techniques, and this attention to detail and craftsmanship is seen throughout the SS17 collection.
The overall collection is bright, very spring-centered, and feminine. It stands boldly and strongly away from genderless looks — just as we see a lot of the market shifting in the gender neutral direction. Jourden SS17 makes a statement for the person who likes to express their femininity. This is for a woman who is proud to be chic, although she still seeks comfort, and will not sacrifice style for it. She can live a fabulous, comfortable life in these garments.
One look, a favorite, has 1960s flare with the dark jacquard jacket and hot pant featuring rose gold metal flat studs. Another key look is the half-jacquard dress.
The consistently brilliant collection features quite a range of colors, with all of its prints and patterns, working together fluidly in spite of the varying textures and fabrics. They all work together in a way that doesn't defy rules, so much as reinvent them.
Jourden doesn't defy rules, so much as reinvent them.
##
Learn More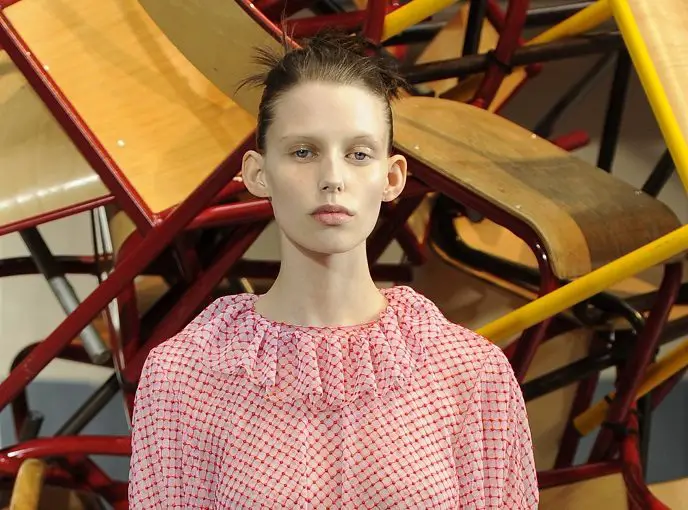 With love,
FWO