(Skin Care: Lunar Skin / Hats: Sun Yorkos / Director: Yao Yao Unconditioned Ltd.)
Interview with Romana Lai
Romana Lai of Romana Makeup certainly likes to keep busy. Even though she and her team have been styling models for the New York Fashion Week runways for several seasons now, she's still found time to create and publish her own book, New York Style, using on her fine art training to inform her aesthetic principles. We caught up with her at NYFW to learn more about her. You can follow her on Instagram (@romana117).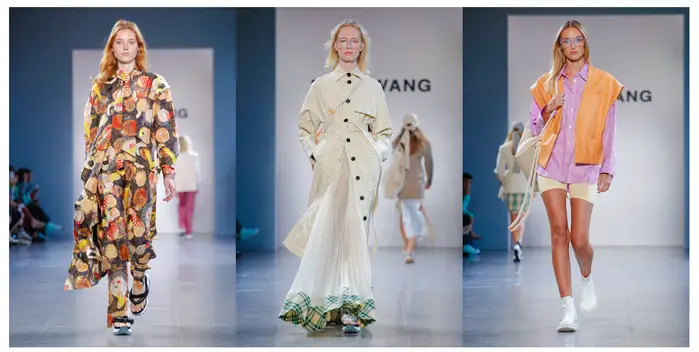 (Designer: DAMOWANG / Lead Hair: Bary Baker @ Unite Hair / Makeup: Romana Lai)
Q: You have a background in fine art. How has it influenced your makeup career?
I have a passion for beauty and colors; because of that, I'm able to create gorgeous aesthetics. I also love history and various types of art, so that's also inspired my work greatly.
Q: Your career has been guided by spirituality. Does it still play a part in your career today?
Spirituality and my own unique relationship with God have steered my path (both professionally and personally). It's great to rely on a trustworthy guide.
Q: Tell us about your book, New York Style. How did it come about?
Writing my book came with its own unique challenges.
It took me about two years because I was focused on the production for the book — I handled the photoshoots, scouting models, and photographers, stylists for wardrobe and hair, and location for the photoshoots.
It was tough, but it helped me to not only grow as a makeup artist but develop my leadership and team-building skills.
 (Designer: Sienna Li / Lead Hair: Seiji Uehara / Lead Makeup: Romana Lai) 
Q: You have been working fashion week for many years. How does that feel?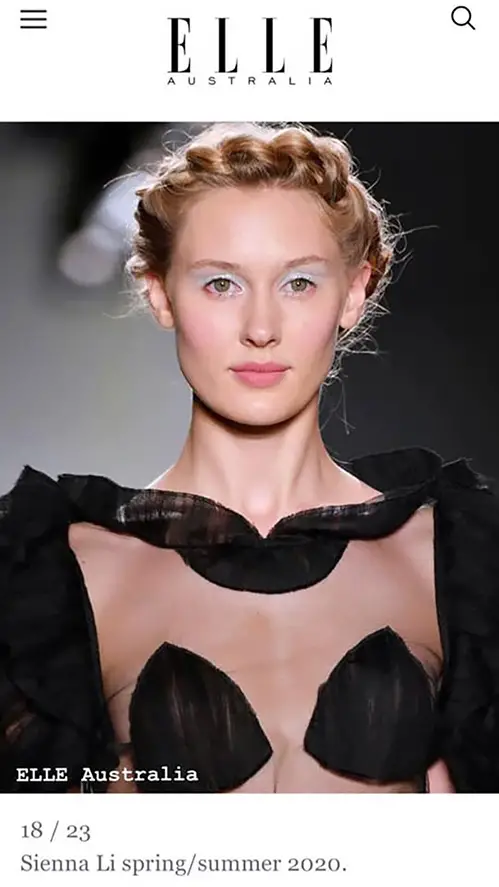 It is such a great opportunity that I will never take for granted.
When I moved to New York 10 years ago, working NYFW was my dream — a dream now fulfilled many times over.
I've had amazing jobs as lead makeup artist with a collective of designers from around the world, which is why I'll be soon expanding my brand into fashion weeks globally (London, Paris, Milan).
I'm excited about upcoming plans for expansion because my team represents the global market I want to reach; my team members are from Taipei, Argentina, Shanghai, and Tokyo, and all eager for growth potential.
my team represents the global market
Q: Anything special this year?
Most certainly.
For the past 3 years, I've primarily focused on hair and makeup. I made the decision to incorporate different elements into my work this year such as unique sponsorship collaborations with a skincare designer and hat maker.
I also partnered with an influencer to integrate social media marketing into my events authentically.
(Romana Backstage makeup demonstration)
Q: What is the biggest secret to your success?
Firstly, I feel it's so important to be nice in our industry — no one wants to work with mean people (laughs)!
Secondly, be brave and listen to the voice inside your heart. A lot of people in this industry are really scared to challenge themselves. This is a really tough, hellish career, because you have to overcome a lot of struggle as an artist, but having an original and creative platform helps tremendously.
be brave and listen to the voice inside your heart
It's also important to have faith in yourself always and no matter what the circumstances may be.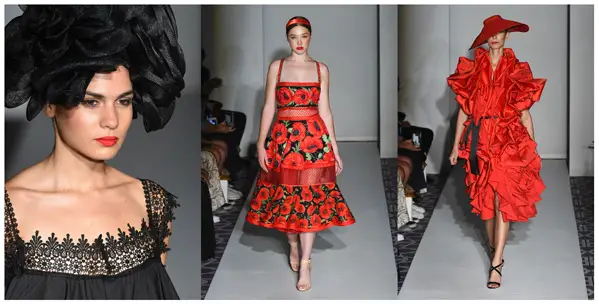 (Designer: Irina Shabayeva Hats: Sun Yorkos Photographer: Yuchen Liao)
Q: You also work as a consultant, among other things. What other projects do you have in the works?
I really wish I could get more interesting projects that would not only utilize my vast skillset but promote and foster a great team of people.
I'm considering creating new projects within the fashion/tech/beauty arena within the near future.
Special thanks: Lunar Skin, Yuchen Liao, Monique Lewis, Andy Lincoln, Sun Yorkos, Yaoyao, Jasmine, Lawrence.
##
Learn More
On Instagram @romana117
RomanaMakeup.com
With love,
FWO