How to Save Money while Buying High-End Handbags
Are you someone who thoroughly enjoys high fashion and wants all the joy of buying high-end handbags while saving a bit of cash? Is buying high-end a bit too expensive for you and do you want to know how to be savvy while doing this?
If you're like most women, you probably love high-end handbags. They're a luxurious accessory that can add style and sophistication to any outfit. But if you're also like most women, you probably don't have a lot of money to spend on them.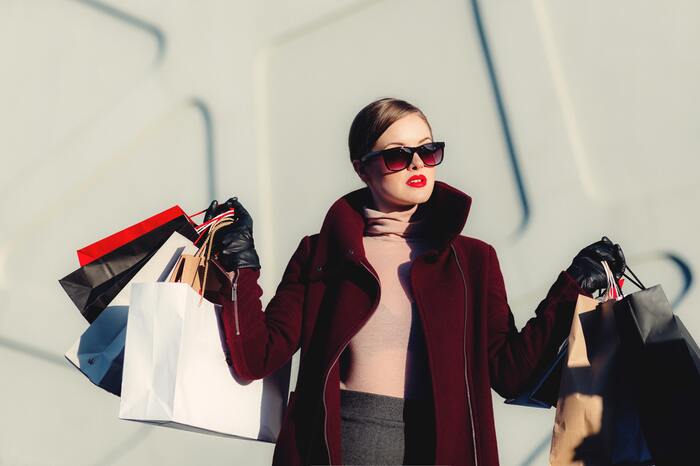 So how can you enjoy the thrill of owning a designer handbag without breaking the bank? Check out these tips for saving money while buying high-end handbags.
Consider buying a used handbag instead of a new one
When it comes to buying luxury high-end products, often the problem with this is that they are very expensive, and not many people can afford them. However, many people still want these luxury products to either make themselves feel good or to show them off.
One of the best ways to save money while buying high-end handbags is to consider buying one that has been preloved or one that is second-hand. Many people don't want to do this, but there is no reason why. This is a fantastic way to get your hands on luxury products without breaking the bank. For example, Rebag reviewed by BrandRated is the ultimate destination for buying, selling, and trading preloved luxury items, from handbags to jewelry. So, you can stay on top of fashion trends for a fraction of the cost.
Shop at consignment stores or online auction sites
Another great tip to follow is to shop at a consignment store or online auctions. Although this one is a bit more touch and go and you may not always be able to find the product you are looking for, if you keep an eye out constantly and watch the online auctions you are bound to find something that you love.
Shopping at online auctions is a great way to get a new product at a much cheaper price. You just need to be diligent in your searches and keep an eye out for the best auctions. Consignment stores will also often have these products at discounted prices because they might be last season's handbags or not something that is selling as much anymore.

Watch for sales and discounts at department stores and boutiques
One of the best ways to save money while buying high-end, luxury handbags, is to keep an eye out for sales and discounts in department stores or boutiques. Most stores will have various sales year-round and there is bound to come a time when the product that you have your eye on will be on sale or be discounted.
This is by far one of the best ways to buy luxury products and handbags, especially if you can afford to pay full price for them. This is a great way to save money while still getting all of the designer high-end bags that you love and that would complete your look.
Use a credit card with a rewards program
Last but not least, something that far too many people don't know about is that they can use their credit card to purchase these items and they could get it for a cheaper price. Credit cards often offer many different rewards and promotions that allow you to go shopping and get the most out of your experience while saving money.
This is a great way to go and buy designer or luxury products, and still save along the way. Credit card rewards programs can be incredibly beneficial and typically the more you pay for the credit card, the better your rewards are and the more you will get from it. This is a great option for those who can pay back the full amount, even if it is just over time. This is by far one of the best money-saving tips to follow.
##
With love,
FWO