Whether buying your first or tenth car, choosing a car is always a big decision.
There are many factors to consider: make, model, fuel efficiency, safety features…the list goes on. But one factor that's often overlooked is style. What kind of image do you want your car to project? What kind of message do you like to send to the world? Answering these questions can help you narrow your options and find a car that truly suits your style.
How to Determine Your Style
Before you start shopping for cars, it's essential to take some time to figure out what kind of style you're looking for. So here are a few questions to ask yourself:
-Do you prefer classic or modern styles?
-Do you lean more towards function or form?
-How vital are luxury features like leather seats and heated mirrors?
-Would you describe your style as sporty, stylish, rugged, or entirely different?
Once you have a good understanding of the kind of style you're going for, you can start narrowing down your options.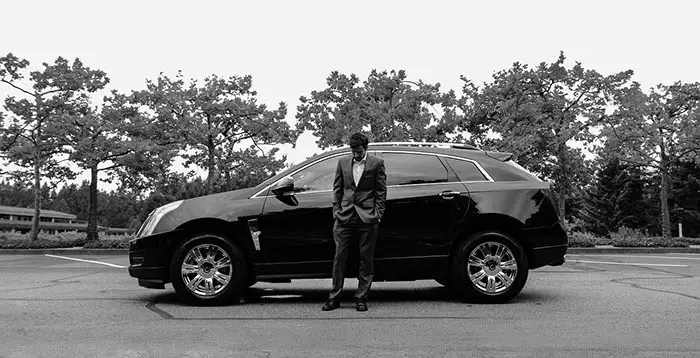 Choose a Make and Model That Matches Your Style
One of the best ways to ensure that your car suits your style is to choose a make and model that matches it. For example, if you prefer classic styles, you might want to consider a British brand like Jaguar or Rolls-Royce. On the other hand, if luxury is essential to you, then a German brand like Audi or BMW might be more your speed. And if you're looking for something sporty and fun, then Japanese brands like Nissan and Toyota are worth considering. Of course, this is just a tiny sampling of the many makes and models out there; doing your research will help you find the perfect match for your style.
Pick the Right Features and Accessories
Once you've chosen a make and model that suits your style, it's time to start thinking about the features and accessories that will make it truly yours. This is where exterior paint colors, interior upholstery fabrics, and wheel designs come into play. If you're unsure where to start, consider taking inspiration from your wardrobe or home décor. Do you tend to dress in neutrals with pops of color? Then maybe a white car with bright red accents would suit you well. Or perhaps you're drawn to vintage and antique items; in that case, classic woodgrain detailing or antique brass fixtures might be the way to go. As with everything else when choosing a car, it's all about what speaks to YOU. Just have car insurance before you hit the road in your new vehicle!
Customizations and Aftermarket Upgrades
In addition to the features and accessories that come with your car, there are several ways to customize it to suit your unique style. This could involve installing aftermarket upgrades like a new stereo system or custom wheels to something as simple as adding a personal touch with car decals or window tinting. If you're unsure where to start, there are plenty of car customization ideas to help you get inspired. And once you've found the perfect way to make your car your own, you'll be driving in style in no time.
No matter what kind of car you're looking for, making sure it suits your style is an integral part of the decision-making process. By taking the time to figure out what you want and doing your research, you can find a practical, safe but also stylish and unique car. So what are you waiting for? Start shopping for your new vehicle today!
##