Haircare Award Winners
We are just going to come out and say it, no one has perfect hair. Of course we are firm believers that you can love your hair no matter how it looks, but it helps to have an arsenal of products that can help give you the hair of your dreams. From dry scalps, to kinky curl maintenance to calming frizz we have rounded up products for every type of hair concern. Can you ever really have too many bottles of hairspray or dry-shampoo? We don't think the limit exists.
Television Perfect Hair Shampoo
Sometimes color-safe shampoos don't really do much else for your hair, that is not the case with this R+Co formula. Juniper berry is the star ingredient here, giving your hair moisture without weighing it down. It will also work to strengthen your hair and add shine.
R+Co – $32, randco.com
OKARA Color Protection Conditioner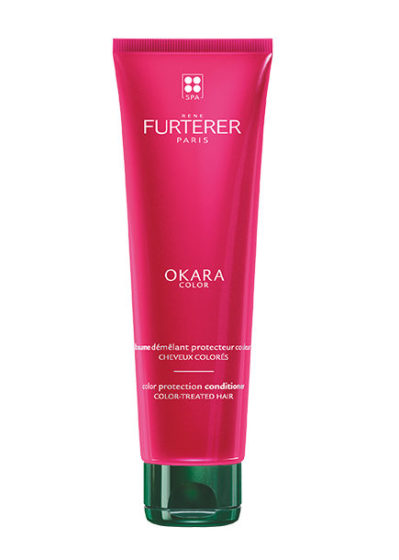 Not only does this conditioner protect your color from fading but it enhances your color while smoothing the strands from color damage. Natural okara and witch hazel extract power this conditioner that you really need to try if you color your hair.
Rene Furterer – $32, renefurtererusa.com
Whole Blends Oat Delicacy Conditioner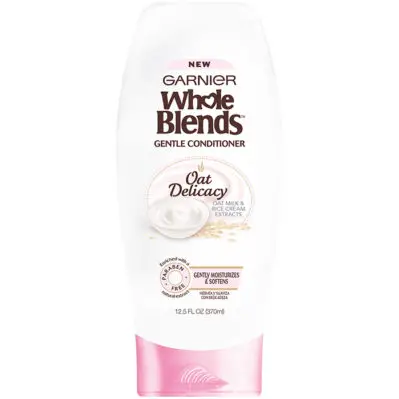 Oat milk will draw out any impurities, oil or dandruff from the scalp while adding shine to the hair. Even fine hair types can use this conditioner, you'll notice how hydrated your hair feels post-shower without the weight of other moisturizing conditioners.
Garnier – $6, target.com
Densiage Redensifying Serum
Healthy hair starts at the scalp. Ginseng is great for scalp care and also promotes the growth of hair along with the serum's albizia extract. This serum will help your hair grow and will thicken your hair with long-term use, your hair will pretty much immediately feel more dense too.
Ducray – $64, dermstore.com
Serene Scalp Soothing Leave-On Treatment

Scalp treatments are made sexy with this Oribe packaging. Use it on dry or wet hair to soothe the scalp and reduce flakiness with star ingredients chamomile, cucumber, peppermint oil, and aloe extract.
Oribe – $48, oribe.com
Weightless Hydration Daily Scalp & Hair Mask
The scent and texture of this mask make is feel so luxurious you won't believe you didn't pay half your paycheck for it. Using a "zip-up" technology it works to mend split ends, and balance the scalp. Unlike other masks, it is lightweight enough to use every time you shower and you won't have to worry about any left over oils or product after you wash it out.
Kristen Ess – $14, kristinesshair.com
Restore Large Brush
Detangle your hair without getting a headache, pulling out all your hair or damaging the strands. Raincry is a professional hair line with brushes handcrafted in France, one of the last brands that still create brushes this way. Reinforced boar bristles will distribute the oils at the scalp throughout the hair to promote healthier, less damaged looking hair.
Raincry – $95, raincry.com
Bushwick Beach No-Salt Wave Spray
One of the best parts about the beach is how your hair looks so effortlessly chic after. Unless you have time to dunk your hair into the ocean everyday amika's wave spray seems like the best solution. Spritz your damp hair and blow-dry it a bit for texture that will last all day.
Amika – $25, loveamika.com
Take Hold Hairspray
A flexible, long-lasting hair spray that will give your hair shine and hold without feeling piecey or sticky. Prolong your blowout an extra day or keep the fly-aways at bay with Glamsquad's most requested product. It is super light-weight and was designed so that you can run your fingers through your hair without losing the hold.
Glamsquad – $16, glamsquad.com
Dry Texture Foam
If you shower at night you can wake up with some wacky hair that is hard to style without the use of heat or getting it wet. This texturizing mousse gives your hair a sexy, tousled look that we all wish we woke up with. Rice protein and polymers will keep your hair in place all day without making it matte or dry. Thank you, Jen Atkin for allowing us to press the snooze button a few more times every morning.
OUAI – $28, theouai.com
Detox Clear
This dry shampoo is actually clear, you literally won't see an ounce of residue on your hair after you apply it. Using potato starch (how cool?!) to absorb all the excess oil and odor your hair will look clean and refreshed without the weight or dryness of other dry shampoos.
Drybar – $23, thedrybar.com
Good Behavior
Good Behavior is one of our all-time favorite anti-frizz sprays. It contains spirulina proteins and hydrolyzed keratin proteins that work to smooth the hair from the inside out. For maximum results spray it all over damp hair then blow-dry it, you'll still notice less frizz if you air dry your hair too.
IGK – $32, igkhair.com
Perfect Shine Oil Mist
If you want hair that reflects the light like a diamond ring under the sun look no further than this oil mist. A few spritzes will give a head-turning shine and glossy finishes even to lackluster and dry hair. You won't believe that you paid less than $20 for this too, it stands up to prestige shine products that cost closer to $100.
NatureLab. Tokyo – $16, naturelab.com
Curl Gelée for Shine & Definition
Define your natural curls without any crunch or weight, this will give your curls life. A little goes a long way, you only need a dime size amount. Formulated with macadamia, neem and apricot oils your hair will be moisturized and smooth.
Oribe – $44, oribe.com
##
With love,
FWO