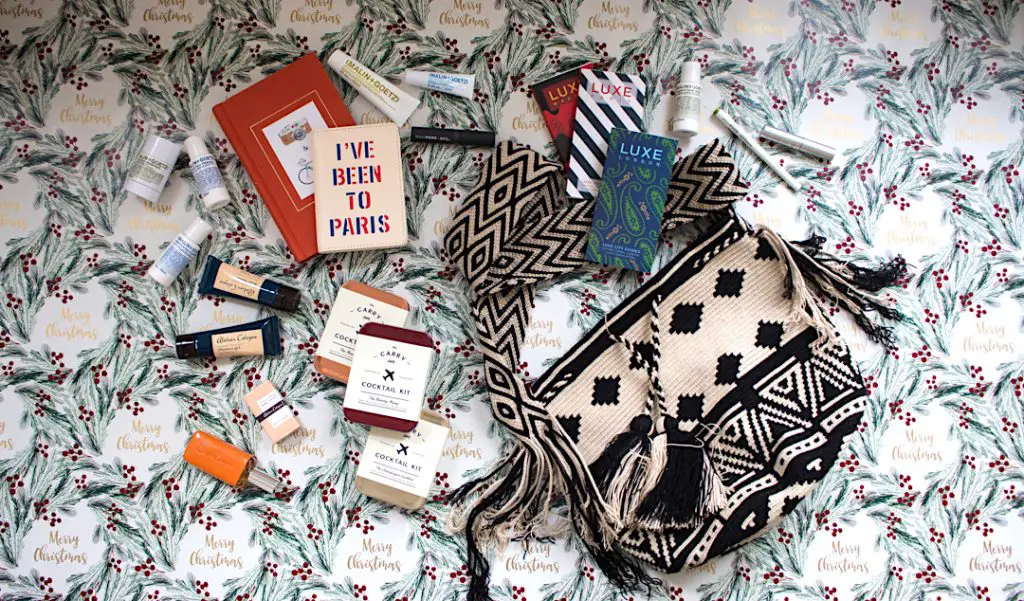 No matter if your friend is heading across the world or across town, these fashionable travel essentials are a sure win. Finding TSA-approved quality products can be such a hassle, which is why we love this Weekender Set from Malin & Goetz.
A travel journal is always necessary and this one from Kate Schelter is a no-brainer.
Carry on Cocktails are required to get through long flights and jet lag. Whoever designed this packaging is a genius, elevating the champagne cocktail and moscow mule even more.
Made by women in Northern Columbia, each Chila Bag is one of a kind and sustains the tribe's economy with safe work conditions and fair pay.
For the friend who hates waiting in security lines, get them this fun "I've been to Paris" passport cover so they won't be bothered by silly questions like have you been to Paris?
When I travel and don't want to worry about make-up everyday the one thing I do touch up is my eye brows. Lashfood's Mighty Mini Brow Trio fits into my carry-on and lasts through any adventure.
Atelier Cologne's Orange Sanguine Weekend Set fits anyone's preferences, perfect for dinner after a day at the beach.
The ultimate gift for the world traveler are these Travel Guides from Luxe City Guides. No matter where you are going in the world, Luxe has you covered on all things from the best place to eat, to helpful tips, to what drinks to try in each city. You can even pick one (or two) up just in time for New York Fashion Week and Paris Fashion Week!
With love,
FWO