Panic at the Italian Disco
D
on't tell the PR people, but a great show isn't about how many "celebrities" you can pack into the front row ("John Lozenge was in the front row? THE John Lozenge of the soon-to-be-released Space Dogs, according to IMDB? What did he think of the collection? He LOVED it???"); how many "it" girls you can pay to walk the runway; or how many self-obsessed bloggers you can whip into a selfie frenzy (who may or may not bring any attention to the actual show: if a tree falls in front of 700,000 Instagram followers — but isn't actually recorded — does it make a sound?).
No. (Or at least, that's our opinion, for what it's worth.) A great show is about creating a spell: mainly — oddly enough — with the style and clothes.
Power Glamour
[portfolio_slideshow id=20436 align=center width=600 click=advance thumbnailsize=40 showcaps=false]
A great show is about creating a spell.
There's no question that celebrity culture is good for fashion: like it or hate it. But ultimately, it's about what you see on the models that counts.
By that metric, of so many amazing shows this season (although Paris hasn't yet wrapped), it's Elisabetta Franchi that's gotten our pulses pounding the loudest.
The '70s exploration that began in February 2015 (Fall 2015 collections) is still in pretty high gear, if the collections we've seen on the runway are any indicator (even Elie Saab got in on the act this season). But why the 1970s, anyway? It's worth plumbing some of the (possible) reasons.
The 1970s posed a peculiar duality: the earthiness of the hippy movement, recast as boho (think suede fringe vests), and Studio 54 glitz as personified by Halston (bias cut evening dresses with shimmer). It's not hard to see how this translates into larger modern cravings: on one hand, the desire to reconnect with something without a touchscreen — a "remember the earth!" aesthetic shouted from the racks of Free People; and on the other, a desire for bling that doesn't require Swarovski crystals.
People want to be seen as never before. We could invoke the old Warhol quotation about "15 minutes of fame," but the Sly Stone song "Everybody is a Star" seems more appropriate. And in a sense, it's true: every one of us is pretty important, in that peculiar way that life is both "cheap" (the miracle of life is being cranked out, price-free, daily) and infinitely precious: even those beautiful human and non-human creatures not on IG.
People want to be seen as never before.
But no matter your interpretation, the dual 1970s aesthetics — from riding on the back of a palomino to an entrance on the disco floor — are still very much in vogue.
This season, no one captured the era, while bringing in bold swashes of '60s and even '80s, like Elisabetta Franchi. Most importantly, this was no mere pastiche: this was wearable couture that worked.
This was wearable couture that worked.
Here was pulse-pounding elegance; Dior "New Look"-worthy Y-line silhouettes that would look great even as shadows; chunky belts and necklaces; complex shimmer; and power-suits that channeled '60s, '70s, and even Dynasty-era '80s with aplomb.
To wear one of these outfits to an event would mean making the rest of the room dim upon entering. And that's where the show — and collection — succeeded best: in the magic of its spell.
##
Learn More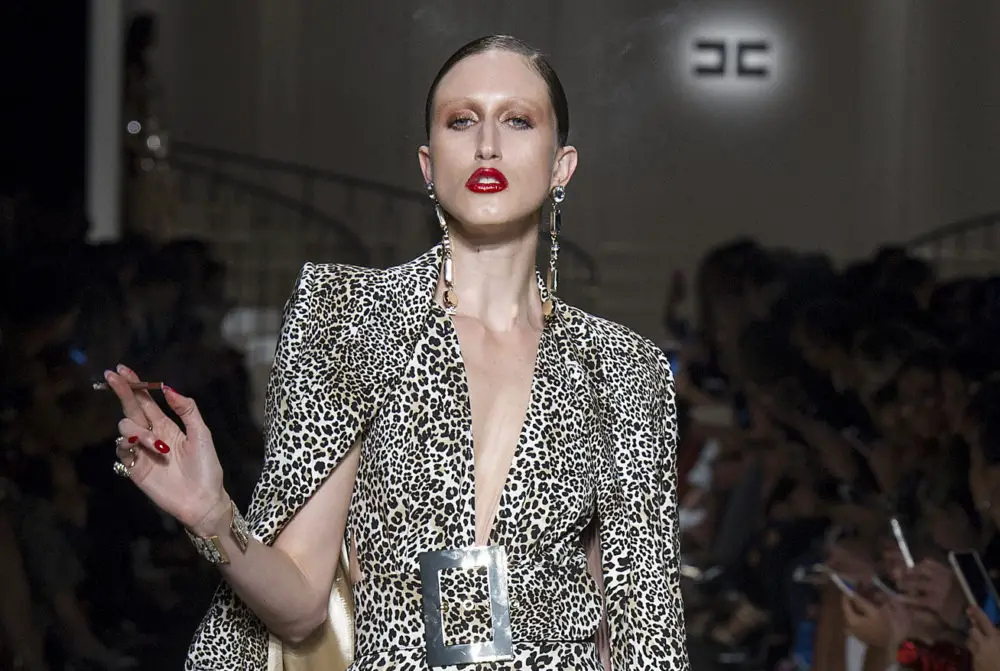 With love,
FWO