Fragrance Award Winners
Having a signature scent is part of your personal brand, it can finish off your look and give you the confidence to kill it in a meeting or on a date. These are some of our personal favorites, from bold floral profiles to musky and woody scents you might just find your next signature smell. Plus, all of these fragrances are so undeniably chic you won't be mad looking at any of these on your counter everyday.
North Bondi
This is the perfect vacation fragrance, rooted in white musk and florals with hints of lemon, apple blossom, violet and blackberry. OUAI recently announced that this will be in their permanent collection after they released a limited number of 4 scents last year that were just so popular they had no other choice. If you love the brand's wave spray then you'll definitely want to try this out.
OUAI – $56, theouai.com
Amo Ferragamo Flowerful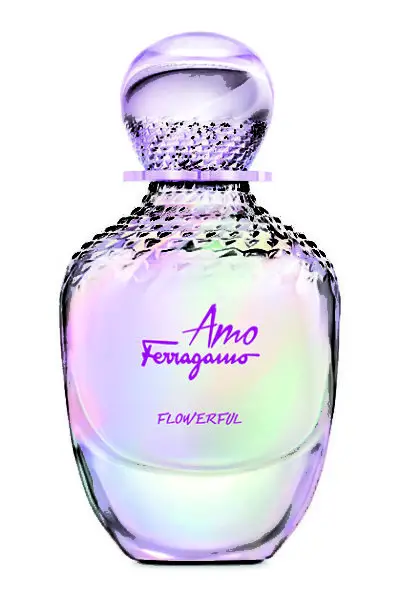 This floral fragrance is anything but your standard floral scent. It leads with hints of yuzu flowers and black currants followed by peony, vanilla orchid and jasmine blossoms. You'll smell like you rolled around in a garden full of fresh blooms, but in the best way possible.
Salvatore Ferragamo – $108, ferragamo.com
Amber Musk
Amber Musk is the perfect fall fragrance, it blends together amber and creamy musk with sensual florals and coconut water for a scent profile you'll want to spritz on your blankets too. It is rich and sophisticated and lasts all throughout the day, plus it looks really chic on your vanity.
AERIN – $130, aerin.com
for her PURE MUSC
A musk fragrance has never smelled so elevated as the newest for her scent. It is a warm and elegant scent that smells like musk with hints of cashmere and white flowers, designed to be layered with other fragrances in the line. We love this for date nights, it is such an addictive scent that will last all night long.
Narciso Rodriquez – $126, narcisorodriguezparfums.com
Rose Morning
Some people would say that roses smell the best in the morning when they begin to bloom, Fresh set out to capture that specific smell with this eau de parfum. It takes on a modern feel that you don't typically get with rose based fragrances, adding touches of black currant, violet leaves and white tea.
Fresh – $90, fresh.com
Florence
Imagine capturing the spirit or Paris in a bottle and there you have this sophisticated fragrance from Tocca. With notes of bergamot, fresh gardenias, pear and tuberose you will feel instantly transported to a french garden that you will never want to stop smelling.
Tocca – $76, tocca.com
L'eau d'Issey
One of the timeless fragrances from Issey Miyake this scent will never go out of style. This classic fragrance smells of various florals from lotus, lilies and freesia with hints of musk and wood. It is complex and deep, but clean and aquatic at the same time.
Issey Miyake – $104, macys.com
##
With love,
FWO