The Fun New Event of the Season is Here (Pretty Much)
The first seasonal Fashion Week Gala is coming together, and we have lots of exciting details to share! Soon some of our most amazing FWO VIP members and fashion industry veterans will come together to mix at mingle at the exclusive DV Club in Midtown Manhattan.
There will be jazz standards and fun surprises. And also, did we mention, people dressed up in their finest fashion duds?
people dressed up in their finest fashion duds
Read on to learn more about the many partners, artists, and brands that have gotten together to create this special, one-of-a-kind fashion months kickoff. Some of them will have refreshments; others will be in gift bags and giveaways.
To find out all the details, you'll just have to come!
The Dress Code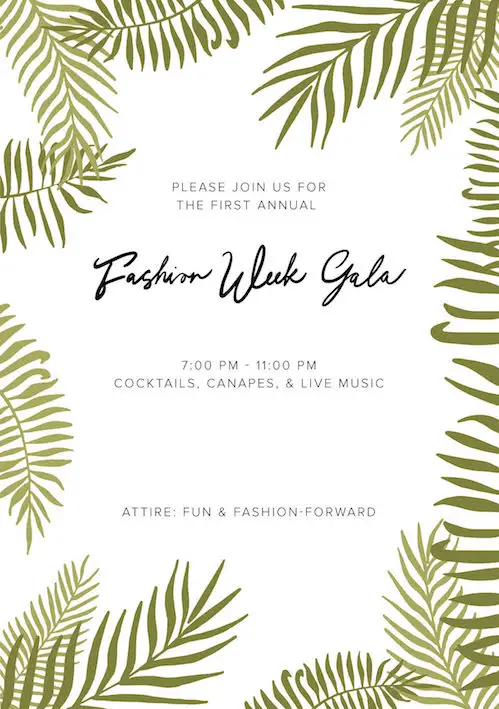 You know that vintage Chanel suit your crazy family member left you? Those Courrèges sunglasses you can barely see through? That intensely fashionable outfit you don't wear because it makes you feel overdressed whilst among "normal" people? This will be guests' chance to rock it before the entire world.
But most importantly, we want people to come in a way that makes them feel happy, fun, and comfortable.
The DV Club
The brainchild of Italian Fashion House Domenico Vacca, DV Club is the first "civilized" members only private club where members are free from all the nonsense of the typical social and night club/lounge.
DV Club connects successful individuals in fashion, entertainment, finance, and arts.
DV Club connects successful individuals in fashion, entertainment, finance, and arts.
"I wanted a social club/lounge where the staff knows not only every member by name, but their choices in drinks, food and their social habits so they can anticipate their needs. I want the DV Club to be a place were members and their guests will feel like they are coming to visit me at my home, where my clients and friends can relax, network and meet other members and their guests, all selected for their achievements in life and business," says Domenico Vacca.
The Palm by Whispering Angel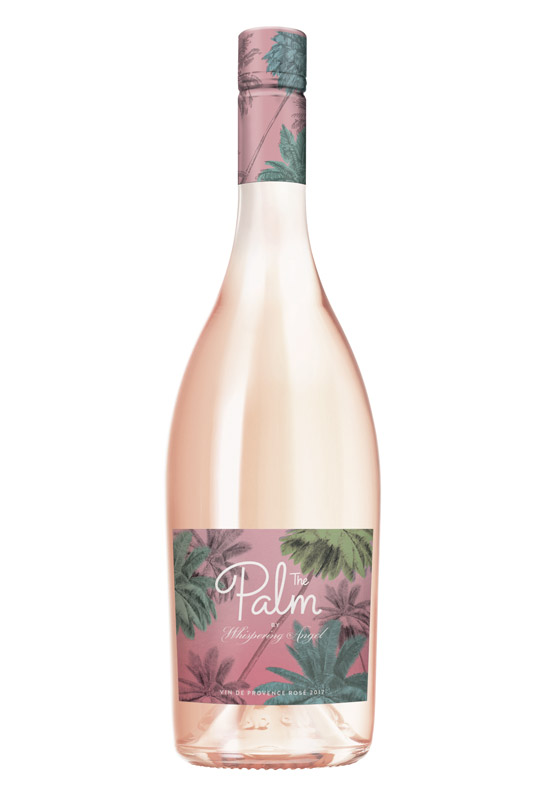 From the makers of iconic Provence rosés Château d'Esclans, comes The Palm by Whispering Angel (@thewhisperingangel) (SRP $15) – an effortlessly chic and refreshingly approachable new wine for the rosé-lover looking to bring an extra splash of style to their summertime sipping.
Crafted with grapes from Provence, the world-renowned rosé-producing region in the South of France, The Palm has all the hallmarks of a quality Provençal rosé: dry, light and crisp with a signature ballet slipper-pink hue.
Enclosed with a fashion-meets-function screw-cap top to add a drop of convenience to your rosé lineup, The Palm's colorful, palm tree-adorned, sun-scape label evokes leisurely getaways and warm nights spent on the beach with friends after hours.
"The Palm will continue to push the envelope of unparalleled quality and innovation, characteristic of the market-leading Château d'Esclans portfolio," explains Paul Chevalier of Château d'Esclans. "As the brand who created the rosé renaissance in America, we see an opportunity to continue educating rosé lovers around the world with a more approachable Provençal rosé that's fresh, fun, and undeniably affordable; yet guaranteeing authenticity in the ever growing and often confusing rosé offerings that we now see available to everyday wine consumers."
The Palm will continue to push the envelope of unparalleled quality and innovation
The Palm will be stepping out in style for Summer 2018 with limited release – so keep an eye out as it pops up in your favorite hotspots. Follow @thepalmrose on Instagram for updates, and be among the first to discover your own rosésis!
Anuja Tolia Jewelry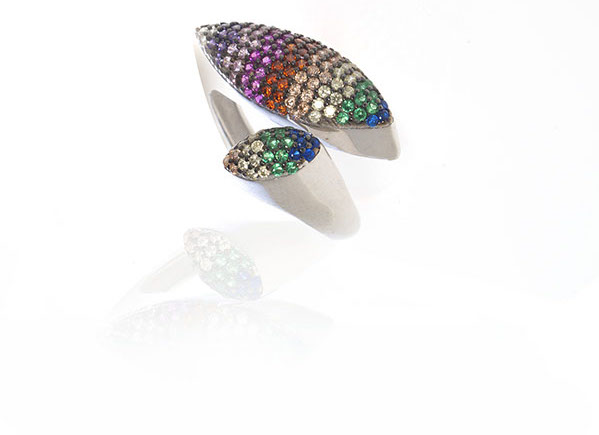 Anuja Tolia of Anuja Tolia Jewelry @(anujatoliajewelry) says: "I've been passionate in all realms of fashion ever since I can remember. It is that passion that took me to The Parsons School of Design in New York City, where I graduated with a distinction in Fashion Design.
"After graduating and working for several major designers such as a Wifebeader and Liz Claiborne Inc., I was looking to take my creativity to the next level, so I enrolled in the Studio Art Center International in Florence, Italy. There, I studied and honed my skills in a variety of areas within fashion, but nothing excited me more than creating the perfect piece of jewelry to complete a look. After discovering that designing jewelry is what I was destined to do, I transformed my ideas into reality, and, thus, the Anuja Tolia Line was born!
"After returning to Manhattan from Italy, I got right to work putting the finishing touches on the first few collections and officially launched the Anuja Tolia Line in June 2010! The Line is composed of pieces created from exotic gems, edgy metals, and vibrantly colored semi-precious stones. The elegant earrings, rings, necklaces, bangles, and cuffs are processed globally. Each piece fuses my love of Indian artisanship with Western flare. I give every detail specific attention to ensure that each piece is flawless and makes you feel like a new woman the minute you put it on."
If you're looking for unique, handcrafted, fashion-forward, and trendsetting jewelry, this is the perfect line for you.
LIQS Cocktail Shots
Like most people who look back fondly on a great night out, the turning point of the evening, when all the fun truly began, was when someone had the brilliant idea to order a round of shots. Whether an ice breaker among new friends, a moment of celebration toasting old friends, or the fastest way to share a drink and jump back into the crowd — shots have always had the unique ability to not only take the night to the next level, but also to bring people together.
LIQS Cocktail Shots (@liqs), the world's first premixed cocktail shot, are changing the game with their portable ready-made mixtures of premium spirits, real fruit juice and natural flavors. As leading innovators within the Ready-to-Drink category, it is no wonder that LIQS has become a celebrity, influencer and consumer favorite at top music festivals, major arenas and high profile events.
LIQS are sold in five flavors and available at liquor stores, bars, nightclubs, hotels, golf courses, music venues, festivals and many other venues across the country.
The Music
Linda Briceño / Singer & Trumpeter
Venezuelan performer Linda Briceño (@ellabricmusic) owns an impressive list of achievements: Songwriter, trumpeter and producer. In 2014, her first album, Tiempo, was nominated for two Latin Grammies, including Best New Artist and Best Pop Traditional Album.
Baden Goyo / Piano
Baden Goyo (@badengoyo) is a pianist, composer and arranger graduated from Lino Gallardo Music School and specialized in Jazz and Popular music with the Master Gerry Weil. He was the principal pianist of the Simon Bolívar Big Band Jazz, (one of the most prominent jazz Project in Venezuela in last decade) performing in several festivals and prestigious stages both nationally and internationally such as: Jazz al Parque (Colombia), Dizzy's Club Jazz at Lincoln Center (New York) and New England Conservatory (Boston).
After putting together his own Jazz Trio, Baden performed in several national festivals and theaters as a band leader: Noches de Guataca, Festival de Jazz de Paraguaná, Festival de jazz de Barquisimeto, etc. By 2014 he was considered one of the most important pianists of his home country, which allowed him to play and collaborate with most of the relevant Venezuelan artists: Pablo Gil, Rafael "el pollo" Brito, Aquiles Baez, Eddy Marcano, C4 Trio, Kiara, Mirna Rios, Primate, etc.
His successful career both as a pianist and composer in Venezuela is reflected within the important Book of Banesco entitled "A New Musical Country" which includes him as one of the youngest and most promising figures in Venezuelan Jazz, dedicating an entire section to his career. Furthermore, his work as composer and arranger has been acclaimed both in the Venezuelan audiences and internationally as well, reaching the peak recently in 2017 when he was awarded with 2 Latin Grammy (Best Album of the Year & Best Album of Salsa) and 1 Grammy (Best Latin Tropical Album) through his collaboration (as composer) with Ruben Blades, who wrote lyrics for one his compositions (¿Adónde?) and include it in his latest album entitled "Salsa Big Band"
Conor Parks / Drums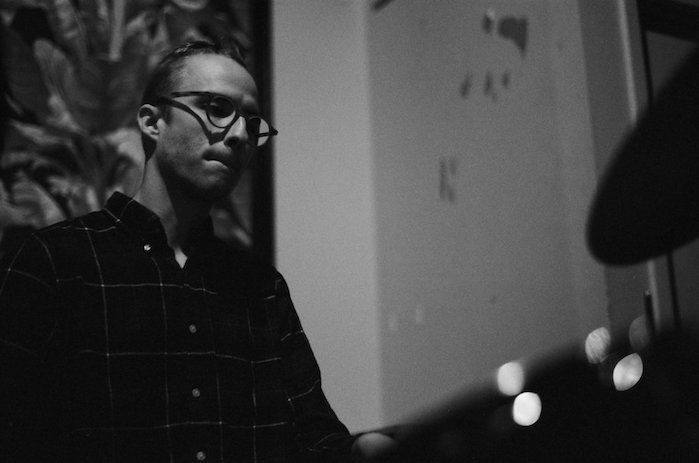 Connor Parks (@connors.park) was born in Orlando, FL and began playing classical percussion at age 11. He began his undergraduate work at the University of Central Florida, studying with Marty Morell. While living in Orlando, Connor was mentored by local hero Benoit Glazer, and performed often in the Jazz and Improvised Music community.
He transferred to the New School for Jazz & Contemporary Music in New York City, receiving a BFA in Jazz Studies. While at the New School, he was taught by Jane Ira Bloom, Reggie Workman, and Dave Douglas, & privately studied with Matt Wilson, Aaron Parks, Matt Brewer, Harish Raghavan, Amir Ziv, Ben Street, Gilad Hekselman, Johnathan Blake, and Dayna Stephens.
Upon arriving in New York City, Connor has grown to be a highly in-demand artist playing with countless peers and has performed with Vic Juris, Dave Glasser, JD Allen, Bobby Selvaggio, Eddie Henderson and rapper Mcklopedia. Connor will be on tour with Blue Note artist Kandace Springs in 2018, appearing live and on TV in the United States and internationally.
Connor endorses Innovative Percussion sticks & mallets, Canopus Drums, and Paiste Cymbals.
Nick Dunston / Bass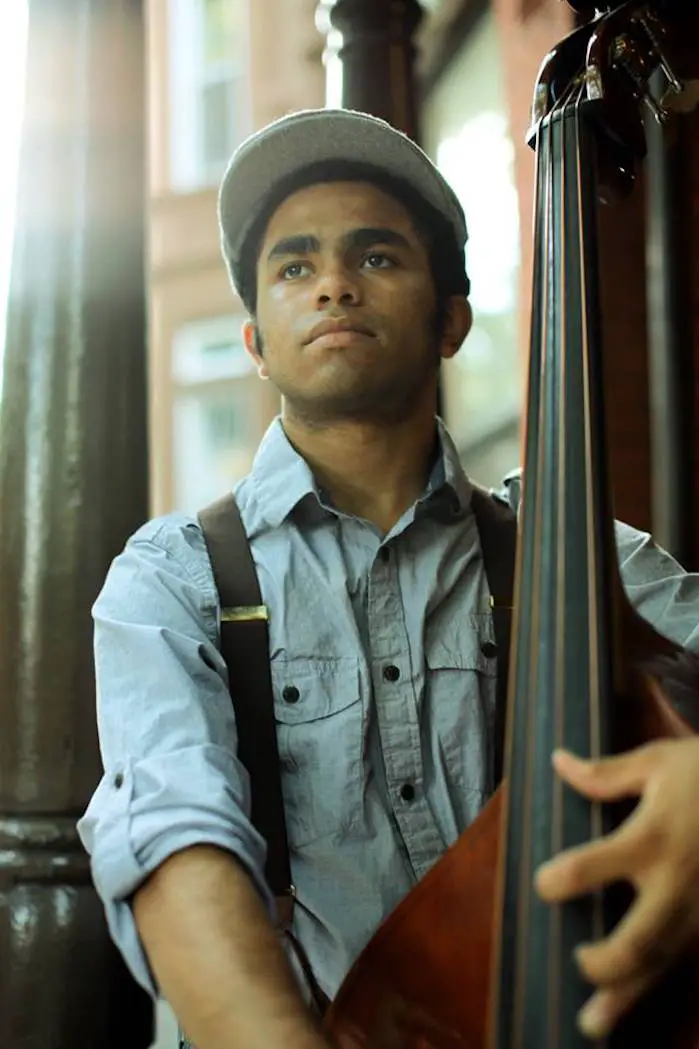 Nick Dunston (@nick.funston) is a bassist, composer, scholar, and cross-disciplinary collaborator. His performances have spanned a variety of venues and festivals across countries in North America and Europe, including Switzerland, Sweden, Germany, Poland, Portugal, Austria, Denmark, The Czech Republic, Canada, and Italy.
He's performed with artists such as Tyshawn Sorey, Matt Wilson, Jeff Lederer, Amirtha Kidambi, Vijay Iyer, Marc Ribot, Jeff "Tain" Watts, and more.
As a composer, he's written for and collaborated for a wide range of artists, from solo instrumentalists to performance artists. As a writer, he's contributed monthly to Hot House jazz magazine since 2016. Nick currently studies at The New School and is on track to graduate with a BA degree in Contemporary Music and a BFA degree in Jazz Performance.
YEROC by Corey Woods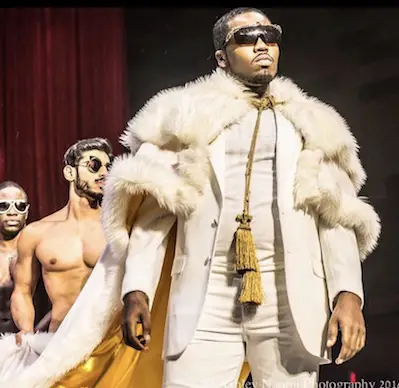 YEROC (@itscoreywoods) lies in an illimitable belief of individualism. YEROC revolves around being just as you authentically are. If you exist as your natural self, then you become a greater self because you empower yourself from within. Hence my aphorism and that of YEROC: "Standing Out is a Natural Consequence of Being an Icon."
Matilda Jane Clothing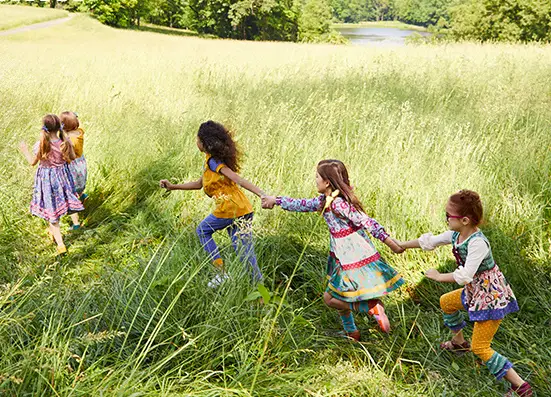 Matilda Jane Clothing (@matildajaneclothing) was built on the free spirit, whimsical imagination, and the beautiful courage of girlhood. This company delights, charms, and inspires. Matilda Jane Clothing has one overriding goal – to bring happiness into the lives of our customers. Our girls, tween, and adult lines are designed to bring a smile to your face every time you look in your closet or step out your door. Matilda Jane Clothing's whimsical approach to texture, pattern, and color results in designs that are youthful, playful, and expressive. Our clothes reflect our values; smile with pride, act with heart, and live with soul. This is the MJ way.
Livie and Luca Brand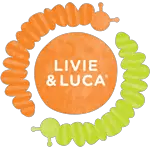 Livie and Luca (@livieandluca) says their purpose "is to spread joy one little step at a time. We believe that shoes should support healthy foot development without sacrificing style. That's why our shoes are designed for the comfort of your little one's growing feet and feature brightly colored velvety leathers, padded heels and flexible soles (go ahead & bend them!). You'll find a touch of whimsy and magic in every detail."
Aunt Jackie's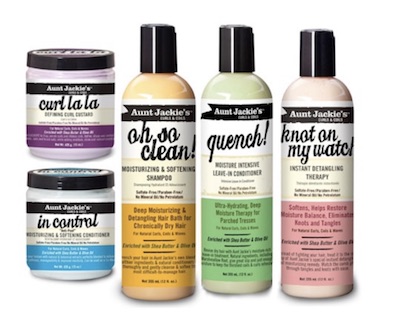 Aunt Jackie's (@auntjackiescurlsandcoils) is dedicated to providing the best, high quality hair care solutions for all hair types, with special emphasis on wavy, coiled, kinky and mixed-textures. Our amazing natural hair therapies help you manage, maintain, and style with ease while keeping your hair healthy and beautiful!
Krisp Events
KrispEvents.com (@krisp_events) will be supplying delicious treats, including truffle risotto tot, crepe fraiche, parmesan Guillermo; seared beef tenderloin, chimmichurri, brioche crisp; seared sesame tuna, wasabi caviar, pickled ginger, gluten free sesame crisp.
Owls Brew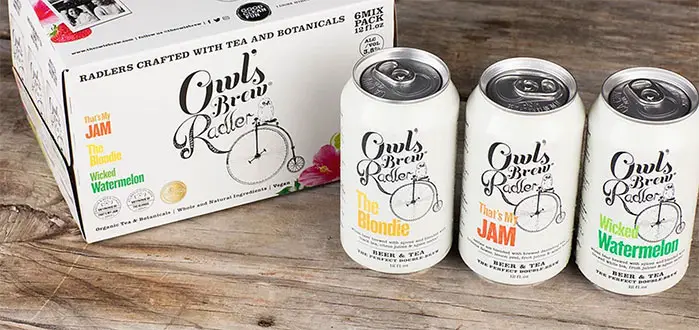 Beer and Tea? You can't do that! Guess what? Owls Brew (@theowlsbrew) just did.
Owl's Brew Radler is a mix of fresh-brewed organic tea and craft beer – a delicious and spritz-y beverage that's made from whole, real ingredients.
Yolanda's Sweets
Delicious treats from Yolanda's Sweets @yolandassweets!
Columbia Midtown Florist
We invite you to our Columbia Midtown Florist (@columbiamidtownflorist) studio in the center of Manhattan, just off of Fifth Avenue and across the street from Rockefeller Plaza.
GoCase
Gocase® (@gocasebr) (@shopgocase) will be designing a special case especially for our wonderful attendees!
"GoCase is an innovative brand that develops style-driven products with the best quality. The brand is designed and conceived by young entrepreneurs tired of uncreative cases. With high quality, the cases of Gocase® ensure the protection of your device from impact, scratches and dirt in daily usage.
"Our focus is building quality products with refined design, so stay tuned we will always deliver new ideas!"
Carolyn Hakansson, Invitation Designer
The Fashion Week Gala invitation was designed by FWO Associate Editor Carolyn Hakansson.
Carolyn Hakansson is a graphic designer and freelance lifestyle writer. Her work focuses on the intersection of fashion, trends, and communication, largely informed by her experiences in the visual departments of new wave media (The New Potato), traditional publications (GQ), and local NY startups (W&P). She holds a BA in graphic design from The Fashion Institute of Technology.
Megan Averbuch, Fashion Stylist and Brand Consultant

Megan Averbuch (@bellesnrebelles) is a NYC-based Fashion Stylist. She allocates her time between styling at world renowned vintage boutique and showroom/archive, New York Vintage (www.newyorkvintage.com) and working as a freelance stylist.
With experience as a Women's and Men's stylist, she boasts a diverse clientele which includes NYC's social sets, music/recording artists, actors/actresses/entertainment industry professionals as well as a plethora of professional athletes. Versatile and with a portfolio filled with editorial and editor experience from quite a few publications- including the international Magie Magazine (cover), FOTR, Heed Magazine (celebrity/cover), Resource Magazine (celebrity), Teen Vogue and the highly regarded art/fashion publication, Futureclaw Magazine.
Modeling, major event planning around the world from Art Basel to Super Bowl, the NFL Draft and NBA All Star Week (for clients such as Maxim, Playboy, The Rashad Jennings Foundation, The Karma Foundation, Schuyler 4 Showroom, Rolling Stone, d4sm, DEC Management, Jason of Beverly Hills, Artist Elmo Hood, Swizz Beats/No Commission, etc) itinerary planning and brand consulting can also be found on her extensive resume. Her personal site and blog is bellesandrebelles.blogspot.com.
INGJIN SAN – "The Fashion DJ"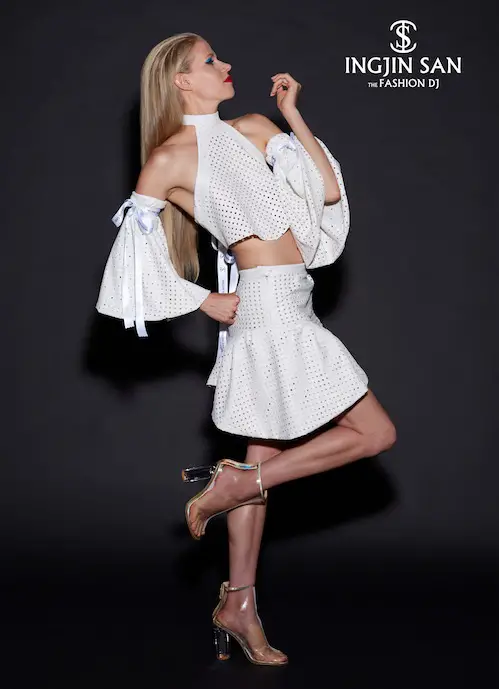 Fashion designer INGJIN SAN (@IngjinSan) is one of the newest faces in fashion, creating and remixing fashion trends in her cutting-edge collections. The INGJIN SAN brand is cultivating a sophisticated luxury line of innovative, one-of-a-kind designs for the influential men & woman of today's art and culture. Currently focusing on chic, ready-to-wear designs for women, INGJIN SAN plans to incorporate all genders and body types, and to expand couture into her line.
INGJIN SAN will be debuting at NYFW this Saturday night, presenting her Spring/Summer 2019 collection "The Concrete Jungle" with The Society Fashion Week. An elegant and classy, yet sexy and fierce, fashion-forward collection inspired by the illuminated window architecture of New York City … the city that never sleeps … "The Concrete Jungle".
"You may not hear me speak loudly, but you will hear the ROAR of my designs." – INGJIN SAN
Davroe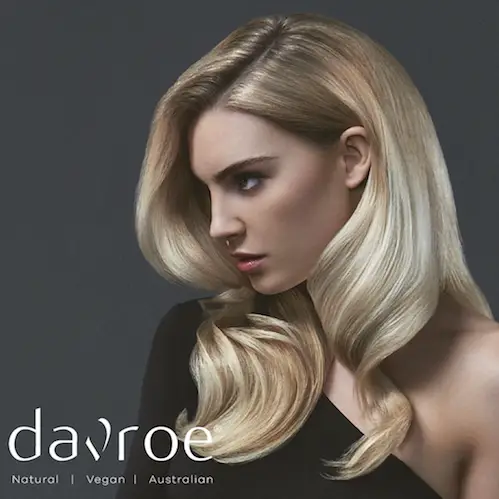 Davroe (@davroe) is an Australian-made, natural-based, cruelty-free and vegan-friendly range of salon professional hair care products. Davroe is manufactured in South Australia by our founding company, Dresslier, which is Australia's oldest hair care manufacturer, Established in 1930.
Mary commenced working at Dresslier in 1984 as a receptionist, over the years she has progressed through the ranks and in 2008, became the Director and Co-owner with her husband, John.
Davroe is celebrating over 30 years of cutting edge hair care, and, as we are proud to say, have been the pioneers for many 'firsts' in Australian hair care along the way: First to be Sulphate free; first to be 100% Vegan; first to use native Australian extracts.
Davroe has become Australia's fastest selling hair care range. We have a strong connection with the fashion industry, where we support a number of up and coming Australian designers. For 3 years running Davroe has been appointed the Official Hair Sponsor of Fashion Palette at New York Fashion Week and will be heading back to New York again in September, as well as the Official Hair Sponsor for Dan Liu's NYFW show.
Davroe is available in the US, visit davroeus.com for more information.
##
Learn More
With love,
FWO