Chinos for men are one of the most versatile pants around, yet few people actually know how to wear them properly. If you're in that camp, don't worry; we've got the guide you need to make sure your chinos game is strong, from colors and styles to cuts and fit. Before you buy your next pair of pants, check out our ultimate guide to chinos below!
The History of Chinos
In 1895, British army officer Sir Harry Lumsden designed a rough-and-ready uniform for his soldiers in the tropics. These trousers were made from a tough cotton twill cloth called khaki, which was dyed with tea and later named after the region of India where it was first worn. They were loose-fitting, versatile, and easy to wash – all the qualities needed for military wear. For many years they remained only military garments but today they are an essential part of every man's wardrobe and come in a variety of colors, styles, and fabrics.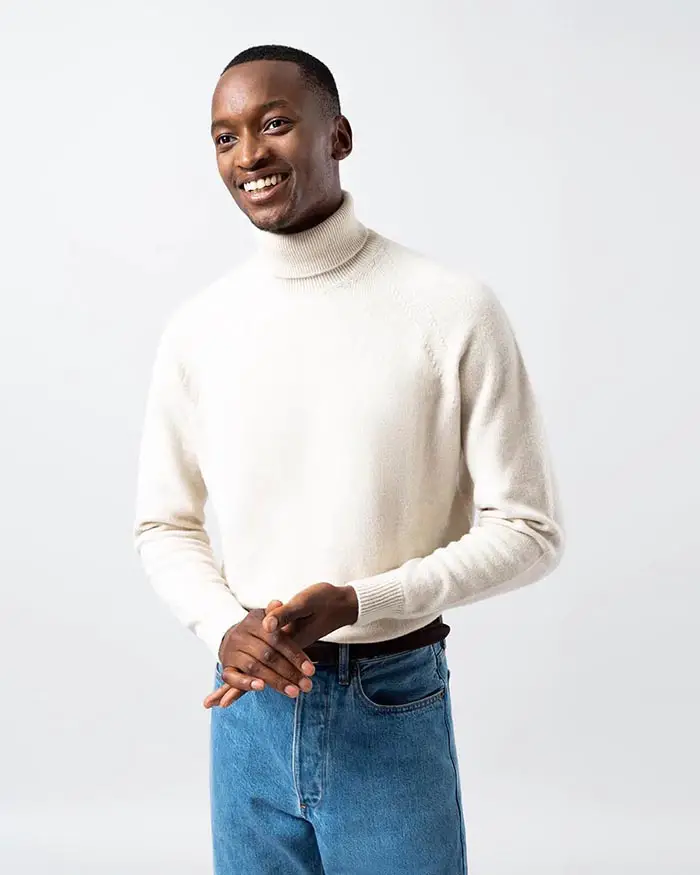 Today's chinos for men come in a wide variety of colors and styles, from ultra-slim to relaxed fit. Some are dressy while others are made with rugged cotton twill. They also come in different lengths depending on how formal you want your look to be. If you need some chinos that can work well for both a casual outing and office attire, then go with slimmer or straight-cut chinos as these will give you more versatility. You can also go with traditional taper cuts if that is what best suits your needs. Regardless of what style you pick, make sure that they have side pockets so you don't have to keep digging into the pocket of your jeans when looking for something like keys or a phone at any time.
Types of chino pants
The three most common types of chino pants are flat-front, bootcut, and pleated. While all three styles come in a variety of colors.
1. Flat-front
The flat-front design is a style of chino that features no pleats and is usually cuffed. It offers a more modern look, which has grown in popularity over the last few years. Flat-front chinos are great because they offer more versatility than traditional pleated chinos. They can be worn with various types of shirts, including t-shirts, polos, button-down dress shirts and sweaters. If you're looking for something casual, check out our selection of flat-front chinos. If you're looking for a more dressed-up look, we have more fitted styles available as well!
2. Bootcut
Bootcut Chinos are the most popular style of Chino. They're cut fuller than Slim and Straight Fit Chinos and have a more relaxed fit. This style of Chino is perfect for guys who want to look stylish without looking overly formal or dressy. The wide-leg openings work well with boots, loafers, sneakers, or even sandals. Bootcut is easy to care for, comes in a variety of colors, and can be worn with anything from jeans to your favorite dress slacks!
3. Pleated
Pleated chino pants are known for their versatility. They can be dressed up with a pair of oxfords and a blazer or worn casually with sneakers and a tee shirt. If you're looking to get into the trend, check out our guide to know what pleated pants mean for your style. They don't always have to be worn at the waist. If you have long legs, they'll make your legs appear longer. Wear them cropped so that they hit right below the knee so that when you walk there is no extra material getting in your way!
How do chinos fit?
Straight-leg chinos, also called classic or straight-cut, are the most popular fitness and are traditionally worn by men. Straight-leg chinos can be worn with a variety of different shoe styles but are most commonly paired with either sneaker, boat shoes, or loafers.
Straight-leg chinos can easily be dressed up or down depending on your preference. For more formal occasions, pair them with a button-up shirt and dress shoes. When it comes to more casual outfits, you could wear them with your favorite t-shirt and slip-on sneakers.
Where can I buy a good pair of chino pants?
Finding the perfect pair of chinos isn't easy. There are so many styles and fits, and each one looks different on different body types. But what if I told you that finding the perfect pair of chinos was more about finding the right style for you, rather than the right brand or company? In this guide, we'll explore what makes up the perfect pair of chinos and walk you through five tips to help pick out the pair that's best for you and your body type. Hopefully, by the end of this guide, you'll have the perfect pair in your closet!
5 Tips for Picking the Perfect Pair of Chinos for Men
1) The Color
Consider what color will look best with your skin tone, or with your shirt or jacket. If you're wearing black, go for navy blue or grey chinos. Khaki is a great neutral color that goes well with anything you might wear. If you're doing a lot of travelling, consider picking up a pair in black.
It's important to note that not all colors are created equal – some colors will suit specific skin tones better than others.
2) The Fit
When it comes to chinos, the fit is a very important thing to consider. You want your chinos to be not too loose and not too tight. A good rule of thumb is that if you can comfortably put both hands in the pockets then your pants are probably just right. If they're noticeably snug in the waist, try one size up. On the other hand, if you can't comfortably get your hands into your pockets then you should probably go a size down. When shopping, you'll want to make sure that the chino's waist fits comfortably (not too tight or loose) and that they are long enough to cover your entire foot while standing up straight. For this reason, some shoppers may prefer a slightly larger size.
3) The Fabric
Typically, chinos will be made from cotton or a blend of cotton and another synthetic fabric. This mixture is advantageous because it allows for breathability in warm weather while providing warmth in colder temperatures. Fabrics that are more tightly woven provide more resistance to water than fabrics with a looser weave. One of the advantages of chinos over jeans is their ability to maintain their shape after repeated wearing and washing. The Dry Cleaning Process: When you're choosing what clothes to bring on your next trip abroad, keep in mind that chinos are notoriously difficult to clean due to the different types of washes they can take on.
4) A Little Goes a Long Way
The most important thing to keep in mind when looking for new pants is that less is more. The best chinos are sleek, simple, and classic. They're perfect with a tee shirt or button-down and can take you from office to date night without any problems.
Choose a neutral color such as black, navy, khaki, or light grey. These colours work well with everything and won't make you stand out too much in a crowd if you're not comfortable with being centre stage.
5) Avoid Overdoing it
Chinos are a great go-to because they can be dressed up or down, and they're a versatile choice for any season. Whether you're looking to wear them with boots and an oxford shirt or denim shorts and a tee, there's something in this list that will suit your style.
The thing is, chinos are only worth it if they fit right.
##