CandlePower by Yankee Candle
Designed with aromatic influence in mind, Yankee Candle welcomes us to CandlePower, its first-ever interactive pop-up shop in New York City located at 503 Broadway in Soho. I attended the private launch party the night before the grand opening, and I was so enticed by the atmosphere and incredible execution of the event. There were crowds of excited guests bustling about with wine glasses in tow, eager to explore and be a part of the night's festivities.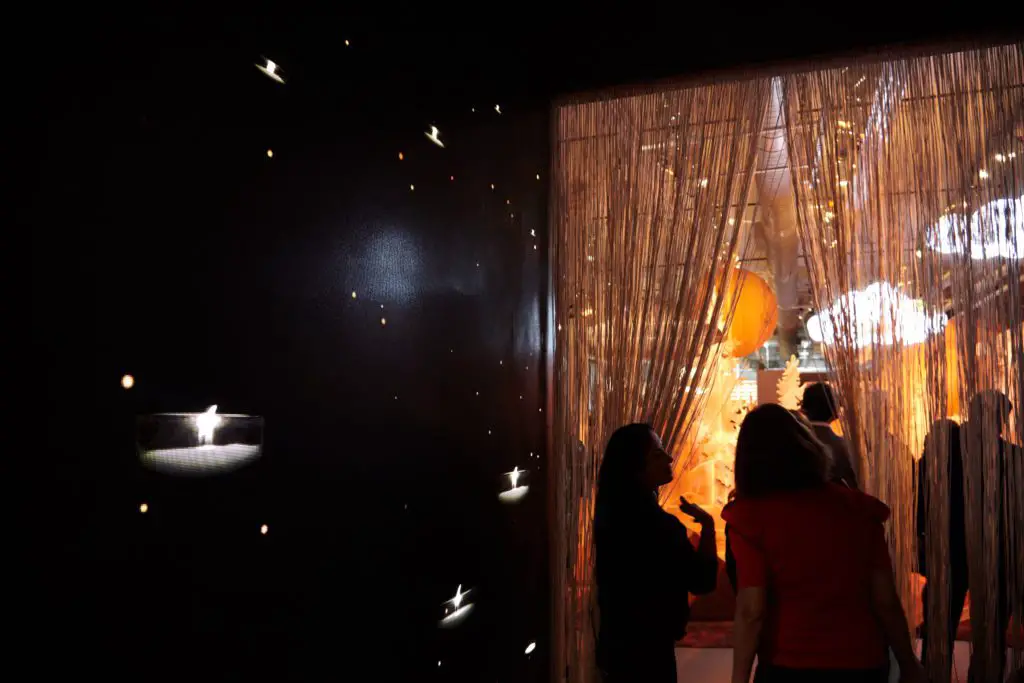 Source: Courtesy of Yankee Candle
CandlePower is more than just a store — it's a multi-sensory experience, encouraging you to ignite your senses through the power of scent, sight, and touch. The 5,340 square foot shop features ten captivating and fun-filled exhibits, all of which were crafted to demonstrate how the emotional power of scented candles can transform a space and transport customers to a place in time. Each exhibit highlights one of Yankee Candle's signature wicks and invites you to immerse your senses and discover the scents in an entirely new way.
Step out of the bustling streets of the city into a cedar wood wonderland, where you can delve into the fresh forest notes of Balsam & Cedar, the season's #1 scent.

Source: Ciara Matos
Reminisce on warm summer days as you whisk yourself away to a coastal retreat. Soak in the tropical scent that is Sun and Sand with notes of sweet orange flower, fresh lavender, and lemony citrus.

Source: Courtesy of Yankee Candle

Source: Ciara Matos
Discover the delicate fragrance of Sundrenched Apricot Rose as you cascade into a multidimensional field of flowers.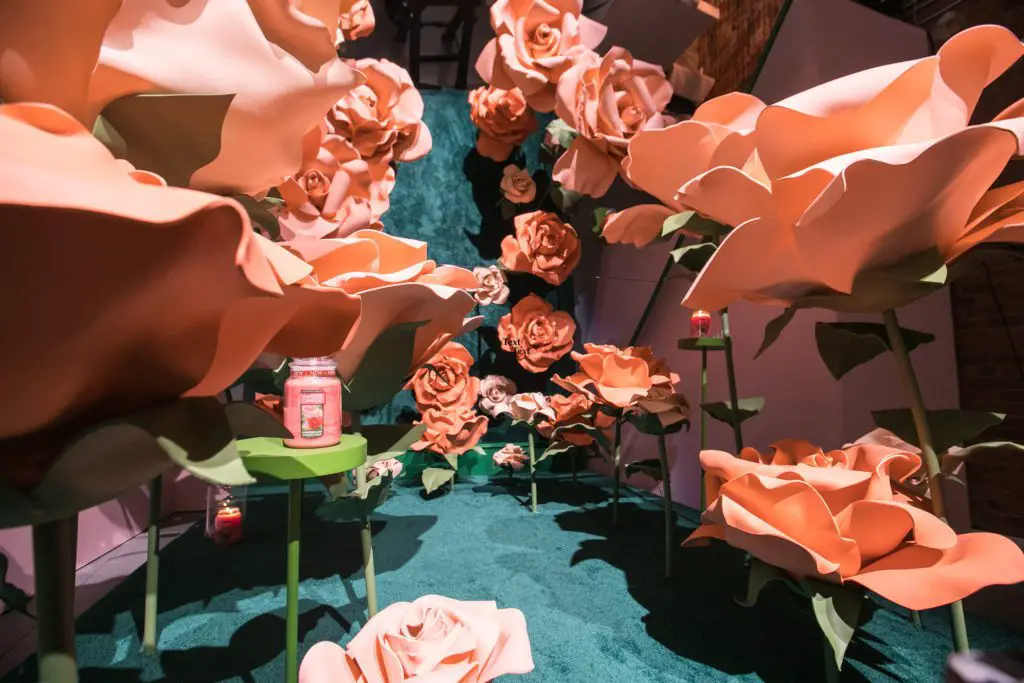 Source: Courtesy of Yankee Candle

Source: Ciara Matos
For more interactive fun, be sure to stop by the Scent Test Bar, where shoppers can test their knowledge of Yankee Candle scents and discover which fragrance matches them best based on personality type.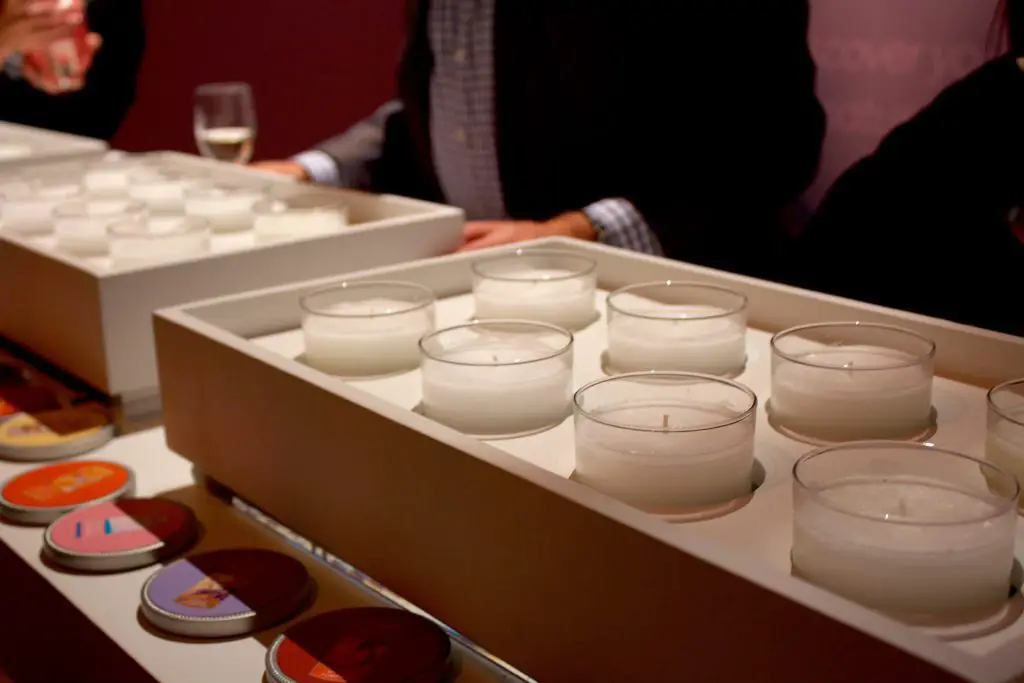 Source: Ciara Matos

Source: Ciara Matos
With holiday season approaching, you won't leave the shop empty-handed. An incredibly exciting feature is the Personalization Lab, where shoppers can customize their very own Yankee Candle by selecting a signature fragrance, candle style, and a personal photo to embellish the label — a great gift idea for anyone on your shopping list.

Source: Courtesy of Yankee Candle
Shoppers can also select a gift from the Museum Store, a wall featuring an extensive array of more than 100 iconic candles from the Yankee Candle family of brands, including WoodWick and Chesapeake Bay Candle. There is a gifting station available to have your candles beautifully wrapped and shipped.

Source: Ciara Matos

Source: Ciara Matos
In honor of the CandlePower pop-up, Yankee Candle, WoodWick, and Chesapeake Bay Candle have launched four limited-edition New York City themed fragrances.

Source: Courtesy of Yankee Candle
Soho, City Lights, Fall in Central Park, and New York City at Dawn are all available for purchase at the CandlePower store or online at www.candlepowernyc.com/shop/.
CandlePower is located at 503 Broadway, New York, NY 10012, from November 9th, 2017 until January 3rd, 2018 from 10 a.m. until 9 p.m. on Monday through Saturday and open from 11 a.m. to 8 p.m. on Sundays. This is an experience you won't want to miss!
Learn more about the pop-up shop by visiting www.candlepowernyc.com. Visit the brand's Instagram (@TheYankeeCandle), Pinterest (TheYankeeCandle), Facebook (facebook.com/TheYankeeCandleCompany) and Twitter (@theyankeecandle). Join the conversation using #CandlePowerNYC.
And be sure to hold onto some yourself: with New York Fashion Week only three months away, you might just need a little relaxation.
##
Learn More
With love,
FWO