Beauty Products You Can Use All Year Round…And Support American Made Products While You're At It
A
s America's favorite month winds down, the enthusiasm for a particular patriotism wears off as we save up for the next time we have to muster that frantic pride. There is however, a way to keep up a certain consciousness for a kind of patriotism that actually does something beyond setting off explosions.
What's more American than supporting American industry? Actually sending labor overseas might have been more of our vibe in recent decades, but everyone loves a good reboot. Presenting a guide to supporting American-made goods in the remainder of the year—for your reference.
for your nails…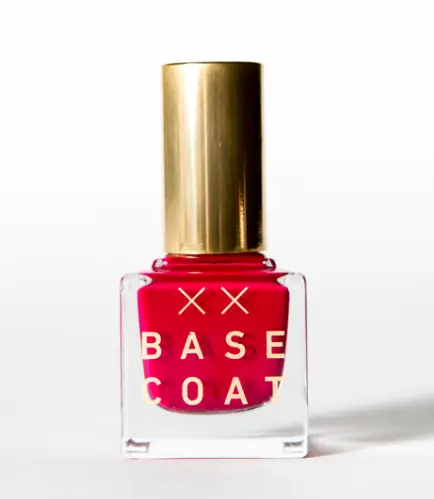 BASE COAT NAIL POLISHES
Finding a nail polish that doesn't make you wonder if you're inhaling all kinds of noxious fumes as you slather it on is next to impossible. Fortunately Tran Wills wondered the same when she went to get her last pedicure before giving birth to her fourth child and brought us a collection of nail polish as well as the first non-toxic nail salon in Denver.
Delight in the selection of hues that stretches from sea to shining sea and enjoy a manicure that you can know is USA-made, non-toxic, cruelty-free, vegan, and hand poured.
for your hair…
OUAI
Did you know this cult hair brand was developed and produced in the US? Not only is Jen Atkin the hair stylist behind Kim Kardashian's mane, she appreciates American industry enough to produce her easy-breezy hair products here.
The Wave Spray is legendary among beauty enthusiasts. Especially for the volume-challenged, it's worth the plunge.
for your skin…
DERMA-E
Born in a health food store in Southern California, Derma-E has grown to be one of the largest natural and US made facial care brands around. Their products are all about straight-forward simplicity and efficacy, so you can rely on them for results instead of flowery jargon. 100% vegan, cruelty-free, free of parabens, mineral oil, gluten, soy, and GMOs; this brand is serious about its commitment to natural skincare.
Worried about the effects of summer sun on your skin, or all year round for that matter? The Advanced Peptide and Collagen Serum is the kind of product that will help smoothen the skin and reduce the appearance of wrinkles. For those with notoriously dry skin, this is a double win.
for your vanity…
JANE IREDALE
Based and made in the USA—specifically in the Berkshires in Massachusetts—Jane Iredale is one of the big names in clean beauty. Each product is rigorously tested for sensitivity and safety so that you can feel good about wearing it.
We suggest the Just Kissed Lip and Cheek Stain for summertime ease and a glow that looks as if you just had quite the encounter.
Any recommendations for other American Made brands? Share them with us!
##
Learn More
With love,
FWO