7 Valentine's Traditions Around the World
As Valentine's Day is approaching, the world is fervently preparing for the celebration of love. Suddenly, everything is overtaken by reds and pinks, public space is dominated by happy couples, flower shops are flooded with roses, and radio stations play silly love songs.
For some, all the glitter hearts, teddy bears, and presents may seem cheesy; still, Valentine's Day is one of the most commercially successful holidays.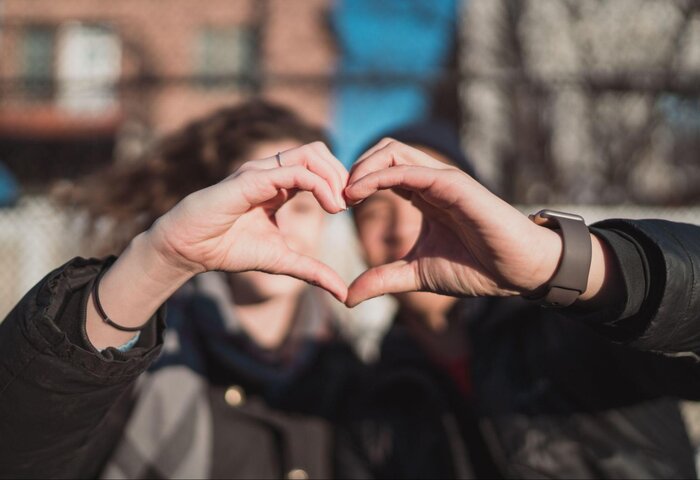 Valentine's Day originated from Christian tradition and is associated with a few martyrs named Valentine. In one story, St Valentine of Rome performed secret weddings for young soldiers who were forbidden to marry. Since then the celebration has spread across the globe, and different cultures have put their own spin on the practices. For example, Japanese women present men with chocolates, whereas in Wales, lovers give each other carved wooden spoons.
Following a guide like the top 10 Valentine's Day gifts for him and reserving a table at a restaurant is always a viable option, but if you want to go for something more, it might be valuable to learn about the surprising traditions around the world. Who knows, maybe one of them will become an inspiration for this year's Valentine's Day.
Japan
According to western traditions, it's usually men who have to prepare something for their lovers. The practice is completely reversed in Japan, as each February 14 women present men with homemade chocolates known as honmei-choco (true feeling chocolate). Such a chocolate might be gifted to a partner or someone that a woman is interested in. Then a month later on March 14, also known as White Day, the men may return the gesture. Usually, they gift women with white chocolate or other white items.
Moreover, women may also give someone a giri-choco (obligation chocolate). It's usually given to men that are in their lives including male coworkers, and as the name suggests, it's given out of obligation. That's why they usually don't bother to prepare homemade giri-choco and instead buy some sweets from the store. Still, the practice isn't as popular because it may become quite expensive and some companies have banned it altogether.
Wales
Welsh Valentine's Day is called Dydd Santes Dwynwen, or Saint Dwynwen's Day, and is celebrated on January 25. In Wales, men offer their lovers an unexpected gift – a hand-carved wooden spoon. Now, it might seem strange but the tradition dates back to the 17th century and Welsh sailors who would carve spoons for their lovers while at sea. The practice has survived and even today presenting someone with a beautiful love-spoon is considered a romantic gesture.
Ghana
Valentine's Day is all about chocolate but Ghana seems to have taken it to the next level. As one of the leading cocoa beans growers, the country has rebranded February 14 into the National Chocolate Day in hopes of boosting domestic chocolate sales and tourism. As a result, chocolate became a standard product and it's given on many platonic occasions.
During National Chocolate Day, one may expect chocolate-themed menus, festivities, and music events. Even though love is still celebrated to some extent, it's no longer the main priority during that day.
South Korea
South Korea seems to be particularly in love with love, as here the celebration takes place on the 14th of each month. Each day is focused on different things and they vary in popularity. The most important seems to be Valentine's Day and White Day. They function similarly to Japanese traditions. In February women give chocolates to the object of their affection, and then a month later they receive something in return. However, with time both celebrations were advertised to men and women alike, so the gender distinction is slowly fading.
Another notable day is Black Day on April 14, when singles meet with their single friends. The name of the days comes from the dish they eat together – Jjajangmyeon or rather Black Bean Noodles. The rest of the love days include: Diary Day (January), Rose Day (May), Kiss Day (June), Silver Day (July), Green Day (August), Photo Day (September), Wine Day (October), Movie Day (November), Hug Day (December).
Finland and Estonia
When the whole world is focused on romantic love, Finland is celebrating ystävänpäivä and Estonia sõbrapäev which in both cases translates into "Friend's Day". Here, platonic and romantic relationships are honored in the same way. That's why people give presents to their significant others, family members, and friends. Additionally, in Estonia, if you're single and ready to mingle, you might meet other people interested in romance on a special "love bus".
Denmark
The staple flower for Valentine's Day seems to be a red rose; yet, in Denmark people exchange pressed white flowers called snowdrops, along with Valentine's cards. Another popular tradition involves men sending a gaekkebrev – an intricately cut piece of paper with a funny rhyme written on it. Instead of signing themselves, men use dots for each letter in their name. The receiver of the card has to guess who is their secret admirer. If they do manage to identify the person, they'll receive an Easter egg during Eastertide.
Philippines
In the Philippines, Valentine's Day is called Araw ng mga Puso and is the most popular date to tie the knot. Each year, to celebrate this special occasion, local governments and celebrities sponsor mass weddings as a form of public service. During those colossal ceremonies, hundreds and sometimes even thousands of people will get married in unison. This tradition is a great opportunity for couples that cannot afford a traditional wedding ceremony.
Conclusion
While Valentine's Day may be originally linked to Christianity, it has evolved into a global holiday. It's important to remember that there are many ways to celebrate love. It's intriguing to learn about other cultures, as each country celebrates Valentine's Day in its own way. Although many traditions may seem strange and unheard of, they can also serve as inspiration for your own celebration. So go ahead, throw out the cliché red cupid from your mailbox, and instead give your special someone a wooden spoon, or some chocolate!
Still, if you want to truly cherish your relationship, you need to show your appreciation for your partner every day. Your love season is not limited to February 14 only – rather, it should be a continuous process of expressing feelings towards the ones you care about.
##