The verdict is in: Comfortable, casual clothes are on-trend and are here to stay.
Wearing loose, flowy, casual juniors dresses is the next best thing to wearing pajamas in public, but much more stylish. Paired with sneakers, boots, heels, or sandals, casual dresses for juniors are easy choices for low-key affairs. Surprisingly, they are often versatile enough to be appropriate for dressier, more formal occasions as well. The secret is in how you style your favorite juniors dresses.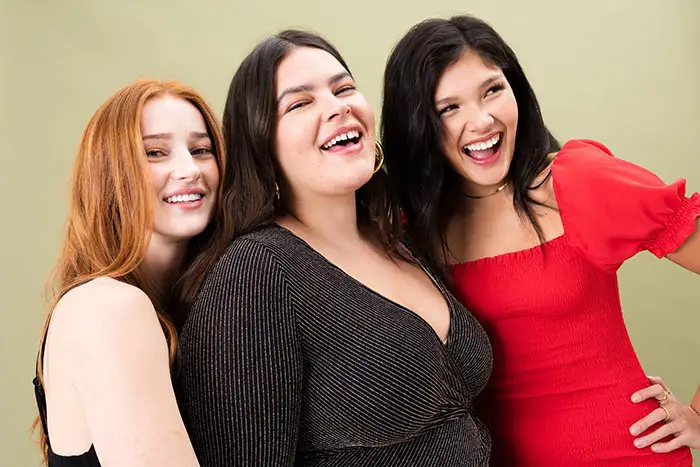 From starting with the proper foundation to completing an elevated look with accessories, here are some tips to elevate your favorite casual dresses.
Start with the Right Dress
Before you can elevate a casual dress, it helps to pick a dress with the potential to become more formal. When shopping online for dresses for juniors, keep these three things in mind:
Find a style and length that suits you well. Alterations are always an option, but it's ideal if the dress fits you well right off the rack.
Look for fabrics that offer full coverage versus ultra-thin materials that appear sheer.
Comfort is essential when choosing casual juniors dresses. Find something you feel confident wearing all day.
Consider the Color
While bright colors and patterns are fun and playful, rich solid colors and neutrals tend to fall more on the formal end of the spectrum. Classic navy, black, or red are fantastic choices for date night dresses or special events. There is also nothing wrong with going lighter and softer. Other excellent options for dressing up are blues, pinks, creams, white, and different shades of green.
Of course, you can never go wrong with a little black dress, as black is a sophisticated, classic color ideal for dressier occasions. While solid colors may be the safer choice, you can also dress up traditional patterns, like delicate floral, paisley, gingham, or stripes.
Put Your Best Foot Forward
Take your favorite flowy dresses for juniors from boho to formal with a pair of high heels. An elegant pair of heels is often all you need to upgrade your ensemble from casual to evening formal. Choose a neutral pair of heels if you're attending a formal event, like an awards banquet at school or a dance. For a holiday party, consider something more sparkly and attention-grabbing.

For dinner out, try a pair of heeled boots to complement your casual juniors dresses. If high heels aren't for you, try a wedge sandal. A pair of strappy wedged sandals or high-heeled boots in the winter months will elevate your look. Your shoes determine the entire tone of an outfit, so choose your footwear thoughtfully and put your best foot forward.
Elevate Your Outerwear
One of the most reliable ways to ramp up a casual dress is by throwing on a blazer or well-tailored jacket over top. Even the most casual juniors dresses will look chic under the proper layers. The right outerwear can add a polished touch to a simple dress. Adding outerwear to a dress will also keep you warm and comfortable throughout the colder seasons.
Your outerwear of choice doesn't have to be a coat or jacket, either. A cute sweater, cardigan, or shawl can add a touch of elegance to your ensemble. Silk, chiffon, and velvet shawls look tasteful and keep your arms warm. Stick to primary hues like black, white, cream, and gray to not distract from your dress. Or, consider a leather moto jacket to give your casual dress an edgier look.
Bring It All In with a Belt
If you want to accentuate your shape, a good belt is a must. Make looser-fitting casual dresses for juniors more formal with the simple addition of a belt. At first, a flowy maxi dress may not seem appropriate for dressier occasions, but wrap a belt around your waist, add some heels and jewelry, and now you're ready for a night out with your friends. For a black or dark-colored dress, choose a slim metallic belt and coordinate it with the metals of your jewelry, whether it's rose gold, silver, or bronze.
A fabric belt is also a great choice, but it should perfectly match or contrast your dress. You can try a wide black or white belt with a red dress but try to avoid leather and prints. Belts make great accessories for date night dresses as they are form-fitting and figure-flattering.
Accentuate with Accessories
Accessories have the power to change an entire outfit. Dress up your casual dresses for juniors with statement jewelry that will help you stand out in even the most formal settings. When accessorizing a casual dress, the bolder your accessories are, the better. Both fine and costume jewelry make stunning evening accessories and coordinate with practically all dress types. If you plan on wearing a necklace, the neckline of your dress will play a role in choosing the right length and style.
If your dress exposes some skin near the neckline, choose a necklace that falls within the exposed area on the chest and follows the shape of the dress. If wearing a plain navy or black dress with a V-shaped neckline, pair it with a silver pendant cascading into a similar shape. You can add some white studs and a pair of white or silver pumps for contrast.
When it comes to handbags, save the tote bag for another time and grab a sleek clutch to formalize your outfit. Large or oversized bags can be distracting and draw attention away from you and your dress. Instead, select a small to medium-sized bag to properly showcase your ensemble or a clutch or wristlet. Also, silk, or a lightweight fashion scarf, can add a dimension of formality to your date night dresses. Elevated accessories make casual juniors dresses perfect for a night out.
Complete the Look
Once you have your ideal ensemble together, it's time to complete the look. While a messy bun might be appropriate for a casual outfit, when preparing for a dressier affair, spending a little extra time getting glammed up can make a huge impact. Here are a few ideas to consider:
Try sleek hairstyles like a chignon, glossy waves, or pin hair back with dazzling hair accessories.
You don't have to head out for a mani-pedi, but even just a fresh coat of shimmery nail polish can add a little bit of pop to your overall look.
Have fun with your hair and makeup, whether you try a new hairstyle or add some false lashes, a bold lip, or extra contour.
Paying close attention to your nails, hair, and makeup will help give you a polished, poised, and overall look. The small details often elevate an outfit, even if your dress errs on the casual side.
##
With love,
FWO