5 Tips and Tricks To Make Your Favorite Clothes Last Longer
If one were to name a defining trait virtually universal among all of humanity, it would definitely be "individuality." Each of us displays some characteristics utterly unlike anyone else's, making us one of the most socially diverse species on Earth.
It is that deeply ingrained desire for nonconformity and treading one's own path that drove us to push the boundaries of what's possible and made us as advanced as we are today. One of the most basic yet profound ways to display individuality has always been clothing.
It's pretty standard for people to have their favorite piece of clothing that they don't want to part with, ever. Unfortunately, the reality is that sooner or later, any piece of garment will become unusable.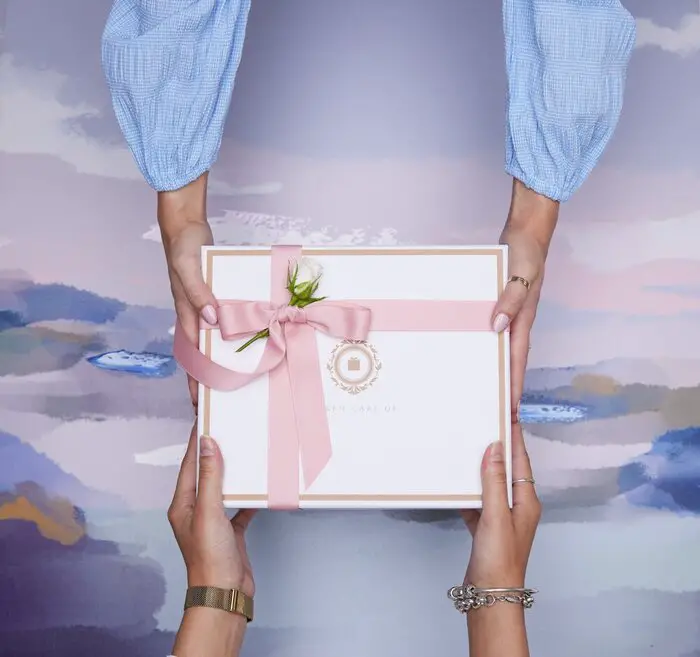 Still, there are numerous ways to vastly prolong the life of most clothes, including using high-quality laundry detergents, washing clothes inside out, reducing the washing temperature, air drying whenever possible, and storing clothes properly. Follow these tips and discover how to enjoy your favorite garments for years to come!
Use Only High-Quality Laundry Detergents
The first thing you can do to preserve the life of your favorite piece of clothing is to make sure you're using high-quality laundry detergents. While detergents are one of the most useful inventions of the past century, they're also responsible for a considerable amount of water and air pollution.
As such, you must choose the right products. Always opt for those with minimal or no toxic chemicals and avoid products that contain a lot of dyes, which inevitably cause stains on clothes.
A much better choice to maintain your favorite garments' color and structural integrity is through using biodegradable substances like environmentally friendly detergents. Your best bet here is to opt for products made by eco-friendly brands, such as Tru Earth. With tru.earth discount codes, you can even save some cash while helping the planet!
Always Wash Your Clothes Inside Out
Another and most important thing to make your favorite piece of clothing last longer is washing it inside out. This tip applies to all garments, including sweaters, shirts, pants, and even underwear.
Exposing the outsides of your clothes to water will inevitably cause them to wear out faster because of the friction between the fibers. Moreover, such friction will lead to an inevitable loss of color and even the prints on them. While you can, later on, try to mitigate the color loss by dyeing your favorite pieces of clothing, there's next to nothing you can do about the loss of decorative prints on them.
Overall, clothing prone to fading or odor retention will only benefit from being washed inside out. It's simply much better to be proactive than reactive when it comes to taking care of your clothes.
Store Your Clothes in an Appropriate Place
The next tip on making your favorite pieces of clothing last longer is to store them in an appropriate place. Ideally, you should always keep them inside a garment bag, which will prevent dust from settling on them and keep them clean for longer, thus allowing you to wash them less.
Garment bags are also great for keeping clothes wrinkle-free and adding that extra layer of protection against damage from moths and other pests. Their larvae often feast on materials like cotton, making your clothing a potentially delicious meal. One proven way of dealing with them is to use special repellent hangers. These are not only deadly to such pests but also often release a pleasant aroma inside your wardrobe.
If you don't have a garment bag, make sure you at least fold your clothes as soon as you take them off the dryer. Over time, gravity will take its toll, stretching them badly, but it will do so much slower than if you fold your clothes after drying them.
Wash Your Clothes at a Lower Temperature
Another thing you can do is wash your clothes at a lower temperature. Doing so will help you conserve energy and save you money. Moreover, such a washing program will prevent your clothes from shrinking and make them more likely to fit in a more extended period. For instance, it is a well-known fact that washing wool on too hot a wash may cause it to shrink.
In addition to that, washing your clothes at lower temperatures will reduce the risk of causing dye bleeding, which is known to happen when clothes are washed at too high temperatures. Another good thing about going your laundry at such temperatures is that they're less likely to wrinkle, meaning that you don't need to iron them as often, thus keeping them in good shape for longer.
Air Dry Whenever Possible
The final tip on making your favorite piece of clothing last longer is to use air dry whenever possible. While having access to low-temperature dryers may be great for saving time, the unfortunate reality is that heat will have a negative impact on the longevity of certain fabrics.
If you don't have access to a dryer, try hanging your clothes outside in the sun — sunlight is fantastic for getting rid of wrinkles and dissipating humidity from fabrics. Just remember to turn your clothes inside out, so their presentable side won't get exposed to sunlight while they're still wet and cause any stains.
Conclusion
There you have it — these are some of the most valuable tips on how to make your favorite piece of clothing last longer. Applying them will drastically improve the life expectancy of your garments. While you will have to get rid of your favorite clothes sooner or later, if you follow these tips, you can be sure to enjoy their look for many years to come.
Remember to use high-quality laundry detergents, wash your clothes at lower temperatures, air dry whenever possible, and you'll never have to throw out your favorite clothes again. Take good care of your clothes, and they will continue to serve you and possibly even your kids. Good luck!
##