by Lisiana Carter
#LFW #Beauty #Trends
London Fashion Week, which took place September 15 – 19, showcased creations from some the world's best and most fashion-forward designers.
Despite the BREXIT vote that happened a few months back, London Fashion Week is simply too irresistible to make a similar exit from the hearts (and closets) of the people who truly love fashion.
But what about beauty? These are the only five things you need to take from London Fashion Week to help sculpt a style that's all yours:
Trending Style No. 1
Wet and damp hairdos. Yup! Although the drenched hairstyle has been around since last season, it has never been as wet and damp as on Bella Hadid at Versus Versace. Bella was hot, hot, hot in a black leather jacket, and in what was inspired to be rain-soaked locks, donning a black one-piece black swimsuit underneath.
Her face, equally drenched, had an almost-no-makeup look that can be helped along by eye treatment formulations like Teamine or a more pricey option like SkinCeuticals. But really there are many excellent products on the market, so you may want to consult your dermatologist for best results.
It has never been as wet and damp as on Bella Hadid at Versus Versace.
Try this hairdo by immediately styling up your freshly washed hair. No need to towel dry. Simply comb your hair using a wide-toothed comb. Take a cosmetic-grade essential oil, possibly unscented coconut oil or sunflower oil and spread all over on your hair to lock in the wetness. Comb your hair into place. While you're at it, why not voluminously divide your hair to one side? Hold the style with a stronghold gel. Bring a spray bottle with water and oil to spray on your hair throughout the day and night.
Use a cosmetic-grade essential oil to lock in the wetness.
Trending Style No. 2
Bows. Bows were everywhere — used as substitute for buttons, on braided locks on the Erdem runway, on bow-collared blouses, and bow-stringed flats. Keep it dainty, simple, and sweet, with "in" black or white ribbons. You can even use it as bracelet on your arms or, or let it hang loosely from your neck.
As a hair accessory, take inspiration from the hairstyles of models at the Erdem fashion show. The models' hairs were given a low braid and then tucked up. The bow was wrapped around the head and then tied to a bow on the side of the neck and behind an ear.
Trending Style No. 3
Nude makeup or just blush. Again, these are two makeup trends that are already a mainstay, but also work perfectly well for your damp, brushed-up hairdo. Spend less time covering up your skin imperfections and even lesser time to put on your pigments. Make sure to give your skin the ultimate treatment with lightweight and sheer moisturizers, including essences, ampoules, serums, and eye creams, such as Teamine. It contains antioxidants, peptides and skin brightening ingredients which, combined, work out a formulation that is suitably matched to the needs of skin around your eyes.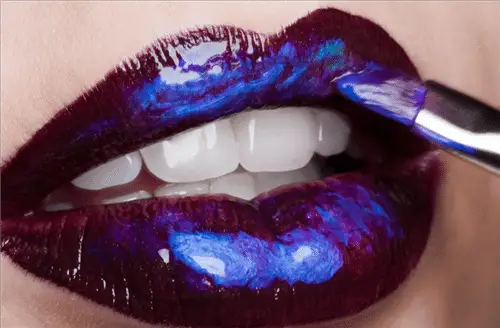 Trending Style No. 4
Bold lipstick. Whether they're glittered or deep and dark, even this season's nude or just blush makeup looks will look extravagant and surprisingly attractive when topped with a bold lipstick. You can even try holographic, cruelty-free lip gloss from a company like Inglot. The bolder lip color that you are wearing, the better cover-up you should have on. Get ready to razzle and dazzle.
Trending Style No. 5
Flowers everywhere. From prints to embroideries, all the way to footwear, bags, jewelries, and hair accessories, the coming spring season will be in full bloom, as colorful flowers continue to dominate the creative and styling scene. Wear your flowers everywhere from your head, down to your toes.
More Trend Takeaways
This season will also be marked by bold, statement-puffed sleeves and equally bold layers of ginghams and stripes in monotones and multi-color themed outfits. Remember, anybody can wear these, but only a handful can bring the right attitude. If you feel confident owning these styles, then go ahead and be the first to wear them. But, if it makes you feel awkward, drop the idea; there's always something else out there that's right for you.
##
Lisiana Carter is a renowned independent researcher and is studying the impact of technology in the beauty industry. She is passionate about beauty, makeup, fashion and skincare industry. She holds a Ph.D. in beauty and thereby has been consistently sharing her experience by writing various articles related to makeup, beauty, fashion and skin care. She has been writing on beauty and skin care related topics from the past 10 years. Follow her at www.thebeautyinsiders.com.