Why Manu Atelier's Pristine Mini Scratch-Proof Bags Are the Ultimate Luxury
In today's row of "it" fashionable bags, it has become challenging to find a bag that has a different and authentic feel to it. In their Manu Atelier bags collection, the sister duo Merve and Beste Manastir developed a unique technique to solve this issue.
Merve and Beste use authentic handcrafted techniques to produce a line of purses that feel fresh in the market. Their signature bag, the Pristine, was fashioned by developing their father's oldest classic designs into a more contemporary shape. The Pristine's style is distinctive and has a special folding technique, functional and unique fastening, plus a tonal suede interior.
The Pristine style has been in existence since 2014 when the brand was founded. Now, a smaller version of the same is called the Pristine Mini, with scratch-proof material. The bag is lined in suede and long-lasting because of its well-thought-out exterior.
Beste and Merve developed the scratch-proof exterior with a rare coating process, closing the material's pores to make it scratch-proof and un-markable. An added advantage is that this whole process helps create a durable and still luxury handbag.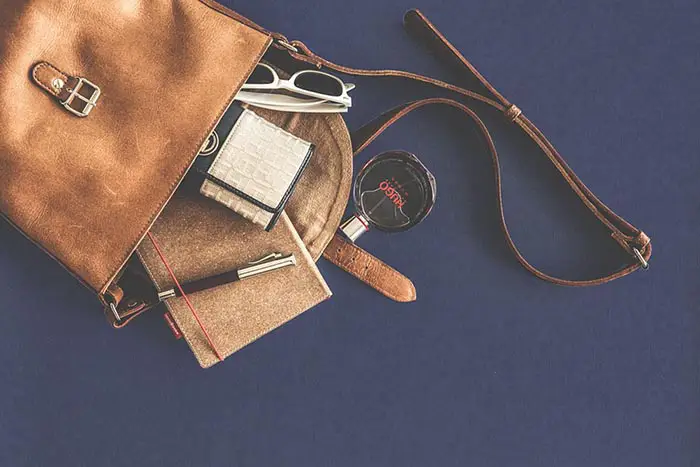 They Are Tested and Have a Turkish Touch
In order to test the durability of their bags, the designers wore them daily while trying out many ways of marking them until they found a fabric that could withstand their daily wear and tear. The Manu Atelier bags carry a Turkish detail and background like other good luxury bags with their backstories. All the bag designs are manufactured and molded by the duo sisters' father and artisans who have been in the game for over fifty years. They pour their hearts into every piece and make them exquisite.
Eva Chen Recommends Them
Another reason why these scratch-proof bags are luxury because they have proven to catch Eva Chen's attention, and she is a fan of the brand. With her support, there was a significant influx of inquiries and sales worldwide, mainly from Asia. The Manu Atelier page even managed to be sold out of the Pristine style about seven times. That has to be a sign that this is a luxury bag right off the bat. People also proved to be informed of the products and the Manu Atelier brand because of the social media presence.
Celebrities love it
Manu has swiftly grown to be the newest 'it' bag brand, with celebrities such as Bella Hadid, Sarah Jessica Parker, and Eva Chen among its devoted followers. Other celebrities such as Hailey Bieber, Kate Middleton also have fallen in love with the Turkish brand.
Sustainability is a primary commitment of Manu Atelier.
The Manu Atelier spirit embraces a responsibility to the world in which we live.
They aim to create timeless items that will endure. They think that making things better and more intelligently is the best method to achieve a more sustainable planet.
They say they pride themselves in their artisanal production, a unique 'savoir-faire' as a legacy from their father. All these techniques are unique to their production. From leather hand cutting, edge painting, and moulding to shaping and hand stitching, all are done by hand by their skilled artisans in their atelier. These artisanal techniques means that they mainly use our workforce which requires less machinery and therefore consumes less energy.
They claim to be proud of their handmade creation, which is a legacy from their father. All of these processes are only used by them. All of the manufacturing, including handcutting, edge painting, and moulding, is done by hand in their atelier by their expert artisans. Because of their handcrafted techniques, they rely more on their staff, which results in less machinery and hence lower energy use.
It's Minimalistic Look
When it comes to the unique shape of the bags, the sisters Beste and Merve want their bags to be individual and present their father's artiste style and traditional talent to a contemporary audience by making perfect designs and collections. This unique combination produces a minimalistic but refined style that accompanies the current aspiration for unlabeled 'unicorn' varieties.
This new style bag is a workhorse for many, and no matter what kind of pressure people put it through, it seems to hold up well. The Pristine Mini can pack a ton too, and what is the beauty of a bag if it does not come with this feature?
##