What Should You Be Packing For Your All-Inclusive Vacation?
With the peak vacation seasons approaching it's time to start planning your next getaway. With all of your food, drink, lodging, entertainment, and frequently some activities included in the price, it's no surprise that all-inclusive is one of the most popular options.
It's all too easy to get caught up in the thrill of researching and booking an all-inclusive vacation and overlook some of the most important aspects of planning and packing.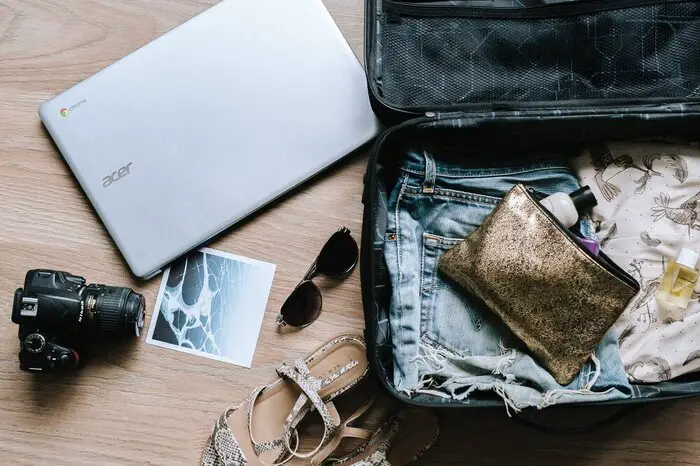 When it comes to packing for your vacation, there are numerous factors to make after the initial planning, saving, booking, and presumably thorough research. Check out some of the items you'll need to be organised for your next all-inclusive vacation:
Paperwork
Although you may not have anticipated seeing paperwork on the list, having your travel documentation in order and prepared is vital for a stress-free journey. Whether you're travelling for a few days or a few weeks, you'll be required to have the proper travel documentation, even if it's now available in digital form. It's a good idea to get your documentation prepared a few weeks before your trip so you can locate missing documents, schedule your online check-in, and identify any potential complications ahead of time.
The following are some of the documents you should keep in your travel wallet:
Passport – In case you needed reminding, ensure your passport is current, valid, and in good condition. Most destinations will require you to have at least 6 months remaining to complete your stay. It is suggested that you make a photocopy of your official passport.
Flights, hotel, transfers, luggage, and airport reservations such as your lounge are all included in the confirmation. Make a duplicate of each booking confirmation and have it on hand or in a designated folder on your phone.
Boarding Passes- If you check-in online, you may be able to print your boarding pass before arriving at the airport; if not, you will receive a copy.
Travel Insurance – Having proper travel insurance is regarded as quite vital, and you should arrange it as soon as your vacation is confirmed. It can protect you against unforeseen events such as having to cancel or alter a reservation, illness or accidents while on vacation, and theft.
Emergency phone numbers are usually a good idea in case you lose your phone.
Visas- Always double-check whether you need to get your visas in order before you depart.
Toiletries
An all-inclusive vacation, like any other, will need you to consider the necessary toiletry items you'll require while you're away. Although some all-inclusive vacations provide products such as dressing robes, beach towels, washing towels, bathrobes, basic body wash, basic shampoos, a hairdryer, and certain lotions, you should still include the following essentials:
If you're going somewhere sunny, be sure you have the appropriate level of sun protection for your skin type.
Antihistamines, paracetamol, and ibuprofen are all nice to have on hand, but it's also a good idea to bring along the essentials like antihistamines, paracetamol, and ibuprofen.
Period Delay Medication- If you're going to the pool or flying long distances and your timing is wrong, period delay medication is a great tool to have.
Makeup- Pack only what you'll need; you won't need it all after all the resting you'll be doing!
Wash Necessities- While most all-inclusive resorts will include some wash essentials, it's still a good idea to bring your own, particularly if you have sensitive skin. Consider shampoo, conditioner, shower gel, and moisturiser to calm your sun-kissed skin.
Essentials For A Suitcase
Some people enjoy packing for vacations, while others view it as a challenge that they wish they didn't have to do. Unfortunately, you can't avoid it, but it doesn't have to be stressful; all you have to do is make sure you have everything you'll need for your vacation. Whether you fly by the seat of your pants and pack on the spur of the moment, or you make a detailed checklist, here are some of the essentials for an all-inclusive vacation:
Swimwear- If you're travelling on a sunny vacation, you'll probably need a few pieces of swimwear to stay fresh and relaxed. These Solid & Striped designer bikini bottoms are a great choice. If you're worried about space, you can always wash them in the sink to reduce the number of pieces you bring; 3-4 should suffice.
Cover-Ups- A good pair of sunglasses, a couple of pool cover-ups, and a cap are some of the cover-ups you might want to consider.
Clothing- You'll need a variety of outfits during the day, including t-shirts, vests, shorts, and skirts, as well as a mix of nighttime outfits that include a shoulder cover to assist prevent mosquito bites.
Shoes– Depending on the degree of activity, you may simply need a pair of flip flops and an evening pair of sandals if you're planning on taking advantage of the complete all-inclusive experience. If you plan on going out, a good walking shoe is recommended, as are water shoes for pebbly beaches.
Packing for an all-inclusive vacation is similar to packing for a self-catering vacation, but it allows you to save room on heavier things like towels and other self-care supplies, which is ideal for when you need to bring an extra pair of shoes or an evening gown.
Do you have any more products that you would bring on an all-inclusive vacation that you think must be included in this list? Please leave your thoughts in the section below.
##
With love,
FWO