Skincare Award Winners
No matter what age you are skincare is of the utmost importance. Taking care of your skin can mean very different things depending on your age and lifestyle but you will always need some basic products to keep you feeling like your best self. It can be really overwhelming to dive head first into skincare, there are so many options that can make it stressful to figure out which products are best suited for your concerns. Enter our skincare picks to help start you in the right direction.
Mia Smart
With so many brush head options you can use this device in countless ways, from body and face exfoliation to flawless foundation application. You can seriously reduce the size of your pores too. It is waterproof, so we love using this in our shower with a foaming cleanser.
Clarisonic – $169, clarisonic.com
Genius Liquid Collagen Lip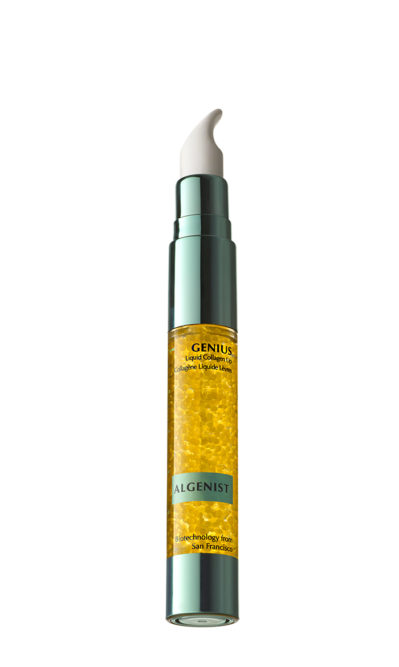 Give it 10 days and you will notice your lips look fuller and softer. This is a seriously addictive lip treatment, it instantly hydrates your lips and gives you the perfect base for lipstick or gloss. The plant derived collagen also smoothes out fine lines, giving you youthful and plump lips.
Algenist – $35, algenist.com
Tinted Mineral Fluid SPF 50
A mineral SPF that doesn't give you a white cast, won't irritate sensitive skin and doesn't pill layered under other products. What more could you ask for? Use this in your everyday routine or as your lazy morning hero, we simply cannot get enough of this SPF.
Avène – $28, aveneusa.com
No Worries Hydrating Face Moisturizer
Powered with macadamia oil, vitamin E and rosehip oil this non-greasy moisturizer will reduce redness, heal and moisturize the skin. If you struggle with eczema the macadamia oil in this can really help soothe irritated skin. Ideal for brutal winter months, the hyaluronic acid will help fight dry skin woes.
Dr Roebuck's – $45, sephora.com
Rose Deep Hydration Sleeping Mask
When it comes to rose-infused skincare, Fresh dominates them all. It has a refreshing rose scent that doesn't overpower your senses. There are two steps, first you apply the gel that contains rosewater to hydrate the skin followed by the cream to help prevent moisture from leaving the skin while you sleep. You'll wake up with a glow not even foundation can hide.
Fresh – $50, fresh.com
Olive Concentrated Cleansing Oil
Removing your makeup has never felt more luxurious. Key ingredients of olive oil, vitamin E and oleic acid will erase any hard-to-remove makeup, fight free radicals, protect the skin's natural moisture barrier without clogging pores or drying the face.
DHC – $31, dhccare.com
Rose Cleansing Stick
This cleansing stick smells so good that you won't believe it cost less than $10. Featuring rose water and bamboo you can remove your makeup while soothing irritated or inflamed skin. Perfect for when you travel, you can stick this in your carry-on for a mid-flight cleanse without the hassle or potential mess of a regular cleanser.
St. Ives – $9, target.com
Water Cream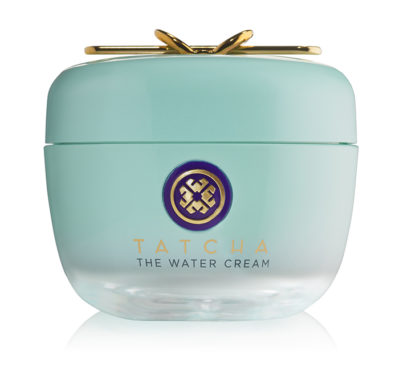 One of our all time favorite moisturizers, you only need a dime size amount of the gel-like cream to leave your skin hydrated and soft. It is so lightweight you won't have to worry about breakouts, even if you have oily skin. Even when using this every morning and night, it will last you a solid 3 or 4 months. Trust us, this one is well worth adding into your skincare routine.
Tatcha – $68, tatcha.com
Queen of Hungary
A facial mist so luxurious that it can change the course of your day, brightening your face and mood with just a few spritzes of this neroli and rose-scented mist. The mineral-rich water will instantly hydrate and soothe your face, transforming even the most lack-luster skin. Forewarning, you will probably become addicted to this but don't worry because we are too.
Omorovicza – $90, omorovicza.com
Peptide 21 Amino Acid Peel Pads
This peptide building amino-acid exfoliating pad is designed to visibly reduce the appearance of pores, fine lines and uneven skin-tone. After you cleanse your face and before you apply your serums and creams use this to exfoliate the skin and prep the skin to really absorb all the great antioxidants from the rest of your routine.
Peter Thomas Roth – $52, peterthomasroth.com
Kakadu C
Kakadu plums are known for being one of the most concentrated forms of natural derived vitamin C, which is the source of this hypoallergenic serum that has 20% vitamin C. Also formulated with ferulic acid and vitamin E, this is a great anti-aging serum that also helps fight environmental agitators.
DERMAdoctor – $95, dermadoctor.com
Hyaluronic Serum
A celebrity favorite, this hyaluronic serum is formulated with both short- and long-chain hyaluronic molecules that will penetrate extra-deep, hydrating every layer of the skin. It is lightweight and absorbs as soon its applied, without leaving the face feeling sticky like similar serums. You'll look like you've just had a great facial all day, with hydrated and plump skin almost instantly.
Dr. Barbara Sturm – $300, molecular-cosmetics.com
EradiKate Acne Treatment
This spot treatment fights acne and acne scarring, helping prevent dark spots and future breakouts from occurring. EradiKate means business, it has the highest amount of sulfur allowed in the bottom of the bottle with alcohol on the top. Apply with a Q-tip as soon as you feel a zit coming on to stop it in its tracks.
Kate Somerville – $26, sephora.com
Floral Water Makeup Remover
Carefully removes makeup without irritating the skin or throwing of the skin's moisture balance. We used to buy this in bulk when we traveled to France, luckily Klorane is now available in the US and we couldn't be more ecstatic. The super gentle flower water will effectively remove even the most stubborn eye makeup but can also be used on the lips and face cleansing and toning at the same time.
Klorane – $24, kloraneusa.com
Wild Dew Treatment Essence
Essence is a K-beauty hero product that is basically a super-toner. This one with formulated with hyaluronic acid for intense moisture, niacinamide to brighten, bamboo extract to protect the skin and loads of other antioxidants for a firm and fresh face.
Peach & Lily – $39, peachandlily.com
The Healing Sap
This toner meets serum hybrid gives you the best of both worlds. It will leave your skin luminous and feeling as fresh as a baby. With ingredients like kombucha, bamboo water, papaya extract and fermented black tea you won't believe how quickly this will diminish pores and fine lines while revving up your glow big time.
Orveda – $150, orveda.com
+Retinol Firming Eye Cream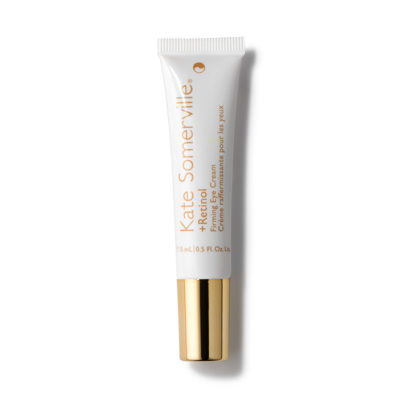 Retinol can transform your skin after only a few uses, it will firm the skin and majorly reduce the signs of aging. Bioretinol and retinol are combined so that you have a powerful formula that is also better suited for more sensitive skin types. It is really lightweight and has a gold applicator that cools the skin around the eyes as you apply.
Kate Somerville – $85, katesomerville.com
##
With love,
FWO