Are you looking for something more than just your average skincare products? If so, then beauty products that use adaptogens are perfect for you! This new and innovative beauty trend has taken the skincare industry by storm.
Brands like Revel Beauty offer a range of perfectly balanced formulas that are supercharged with adaptogens to provide a youthful and healthy look. With these products, the results from your skin care regimen will surpass anything you've seen before.
In this article, you will learn everything you need to know about this game-changing active and how it can benefit your skincare routine.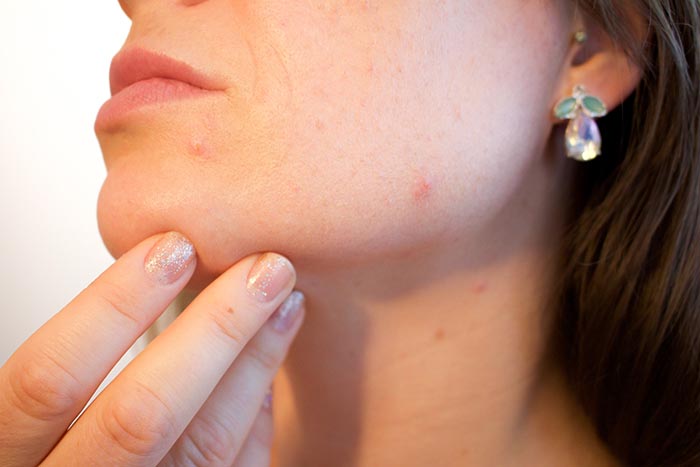 Introducing Adaptogens – The Revolutionary Skincare Addon
A few revolutionary skincare brands are taking the industry by storm. Some companies, who have extensive experience in the beauty and health industries, wanted to create something that was more than just your average skincare products.
The result of their hard work? perfectly balanced formulas supercharged with adaptogens to provide better-looking skin solutions.
The Benefits of Adaptogens
Adaptogens are powerful herbal extracts used for centuries in various traditional medicines. In recent years, they have been incorporated into skin care for their ability to promote general wellbeing and protect against stressors in the environment.
They are particularly effective at increasing natural skin protection from oxidative damage caused by environmental factors such as UV rays and pollution.
They are believed to fortify the skin's natural defenses and promoting robust cell renewal, adaptogens are a welcome addition to any skin care routine. It also helps to reduce signs of stress-induced aging and make the skin look more youthful.
Supercharged Beauty Products
Adaptogen products feature a range of balanced formulas that are supercharged with natural extracts for maximum benefits. The unique formulation of products from brands like Revel Beauty have been designed to provide hydration, nourishment, balance, and protection.
The brand offers an extensive selection of products suitable for all ages, including cleansers, moisturizers, eye gels, serums, and more! You can be confident that your skin care routine will reach new heights with the help of adaptogens and these supercharged products.
There are dozens of brands that are starting to implement these kind of products, so it's just a matter of taking a look around and choosing the one that's the best for you!
Benefits of using skin care products with adaptogens
1- Improve your skin's barrier function
Adaptogens help to improve the skin's barrier function, which is the skin's ability to protect itself from environmental stressors such as pollution and UV radiation. A strong barrier function is essential for maintaining healthy, youthful-looking skin.
2- Get rid of chronic inflammation
As an added bonus, the anti-inflammatory properties of adaptogens help to soothe aggravated skin and bring down redness and swelling.
3- Help combat aging
The antioxidants found in skin care products containing adaptogens help to defend against the free radicals that can cause damage to the skin. Unstable free radicals are linked to accelerated aging and cell damage.
Antioxidants help by canceling out free radicals, which would otherwise cause harm to the skin.
4- Take advantage of one of the oldest traditions in the world
Adaptogenic herbs have been used for hundreds of years in Eastern medical practices like Ayurveda , Red Gingseng, Ashwagandha, among others. Today, these herbs are gaining popularity in the Western world as more people become interested in natural approaches to health and wellness.
5- Boost your circulation
Another benefit of using adaptogens in skin care products is that they can help to enhance circulation. Having healthy blood flow aids in the elimination of waste products and the delivery of oxygen and nutrients to skin cells.
6- Increase collagen production
Adaptogens can also help to increase collagen production, which is important for maintaining healthy, youthful-looking skin.
Tips for Incorporating Adaptogens into Your Skincare Regimen
With these new adaptogen products, it's very easy to incorporate adaptogens in your skincare routine. Furthermore, most brands that incorporate them are not only affordable for every pocket but also clean, vegan and cruelty-free, which can be a plus for those of us who are more environmentally aware.
However, how exactly do you combine these powerful herbs into your everyday skincare regimen? Here are a few tips:
1- Start with the basics
First, start by introducing the basics into your routine. This may include cleansing, toning and moisturizing on a daily basis. Once you have these steps down, then start to incorporate adaptogenic products into your routine such as eye gels, serums and creams.
2- Use targeted products
Once you have your basics down, start to use targeted adaptogenic skin care products such as eye creams, anti-aging serums or acne treatments. These products are specifically formulated with adaptogens to help target specific concerns you may have.
3- Don't forget sun protection
It's also important to remember that using adaptogenic skin care products doesn't replace the need for sunscreen. Sunscreen is essential in protecting your skin from UVA/UVB rays and premature aging.
4- Get creative and experiment
Finally, don't be afraid to get creative and experiment with different ingredients and combinations of adaptogens in order to find what works best for you. The beauty of using adaptogens is that they are all natural, so you can mix and match them to create your own unique skincare regime.
Brands like Revel Beauty believe in the power and transformative potential of adaptogens. Their products are perfectly balanced formulas given an extra boost with adaptogens.
With their range of products, you can now harness the ancient wisdom of these herbs to help enhance the look of your skin. Try out adaptogen-cased products today to experience the benefits of adaptogenic skincare!
##