The Low-Down on Love Wellness
I'm a sucker for any little capsule that claims to help speed up my metabolism, boost my energy or give me glowing skin. Basically, if I can replace something in my life that requires more than 20 minutes with a pill I am open to trying it. When I heard about Love Wellness and saw the extremely Insta-friendly bottles I was elated. Lauren Bosworth is pioneering the wellness industry for women with her natural formulations for supplements we can all easily add into our daily routines.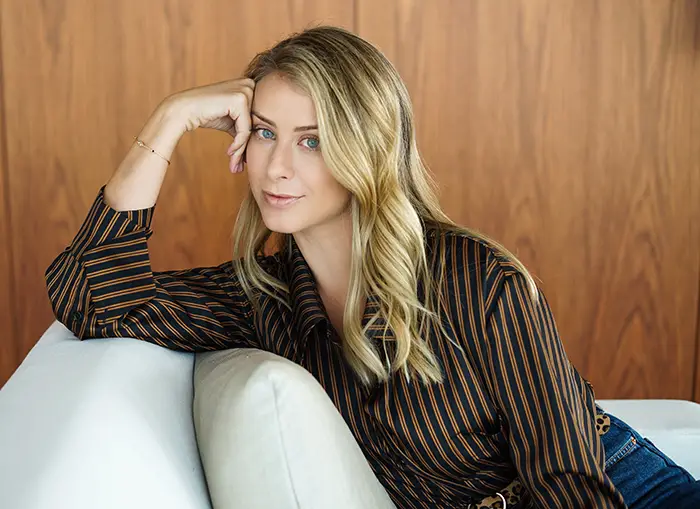 I start my mornings with a fresh cold brew coffee and a supplement cocktail perfectly mapped out for what I feel like I need that day. My personal favorite, Good to Glow is packed with collagen, a way easier way to get your daily dose compared to shakes and powders as well as vitamin C.
I also take Lean Queen to help with my digestion and metabolism, Good Girl Probiotics to help keep everything down there balanced and healthy.
Women's health is a topic that is not talked about enough. Lauren Bosworth faced a challenging time when we was hit with health issues that most women wouldn't be able to afford treatment for.
"Everything I found for feminine hygiene and women's wellness was archaic, presented with messaging that felt anti-feminist, and frankly didn't work very well due to their chemical formulations," Lauren told FWO.
Everything I found for feminine hygiene was archaic
She quickly decided to leave behind her plan of attending culinary school to start Love Wellness, a company providing attainable and much needed products to promote women's health.
Lauren explained "women's wellness needed an overhaul with a female-first voice, natural ingredient formulations, and empowering messaging and packaging. Love Wellness delivers on all of those touch points now for women from personal care and PMS products to supplements for total body care like bloating, sleep, and skincare."
Education is key when it comes to selling women on these products they might not understand that they need. Love Wellness has a medical advisory board to assist with accurate and understandable educational content, testimonials and product specific advice.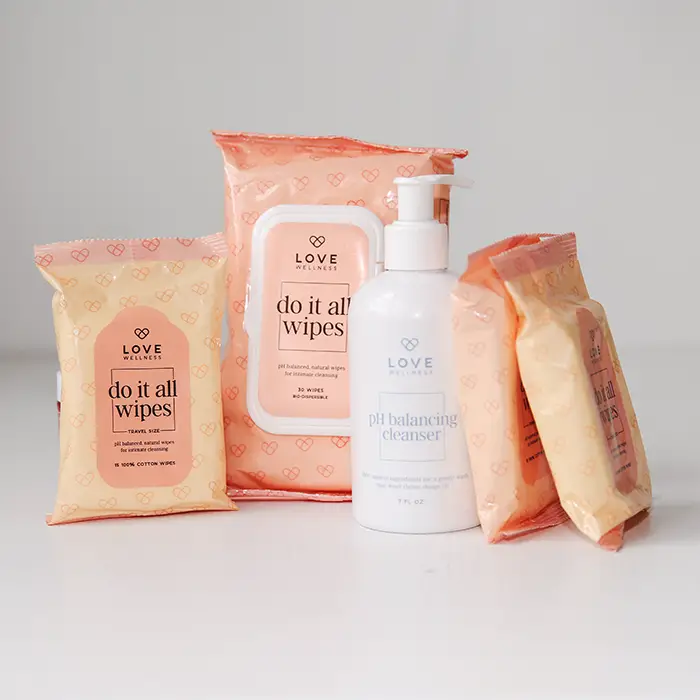 Women are complicated, we know. But why is it so hard to uncomplicate things?
"There's a huge misinformation element when it comes to women's wellness, along with the stigmas associated with health issues like yeast infections, personal hygiene, and metabolism maintenance," Lauren explained.
There's a huge misinformation element when it comes to women's wellness
When there is a concern you oftentimes have to schedule an appointment with an OBGYN which can get expensive and time consuming, often times leading to neglect of the issue at hand.
When Lauren talked about how Love Wellness aims to fix this she said: "A huge part of the Love Wellness mission is to create a more proactive healthcare culture for women and we're doing that successfully through educational content, input from our medical advisory board, body-positive messaging, and unique advertising efforts that introduce women to a new way to take care of their bodies."
##
Learn More
With love,
FWO