Metamorphix, a designer and artist specializing in AI-assisted fashion design, will unveil her latest collection, Art1San Blu, on April 20th exclusively for Fashion Week AI. This collection is a heartfelt homage to the world of fashion, taking inspiration from the designer's travels and experiences across Asia and Europe.
Using AI as a creative tool, Metamorphix has created a collection that seamlessly blends the richness of diverse cultures with contemporary design elements. From luxurious denim to supple leather, Art1San Blu features an array of fabrics that are elevated with color-blocking, pleating, and waist-cinching belts, resulting in a collection that's as flattering as it is eye-catching.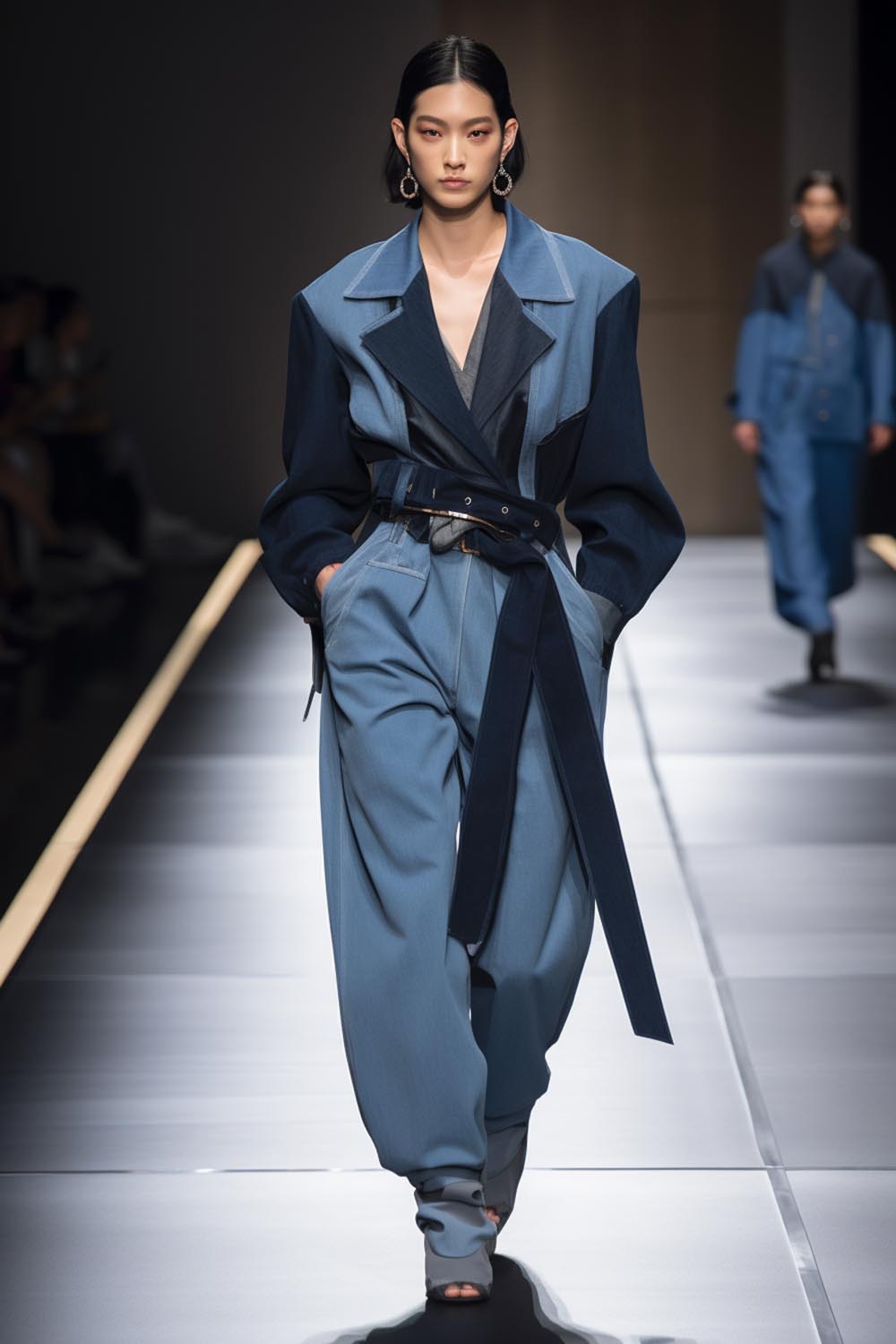 Photo: @fashionweek.ai
Art1San Blu is a celebration of the art of fashion, showcasing the boundless possibilities that emerge when technology meets design.
"I'm excited to showcase my latest collection, Art1San Blu, at Fashion Week AI. With the help of AI, I was able to take my creative vision to new heights, resulting in a collection that's as unique as it is stylish. I hope to inspire others in the fashion industry to explore the endless possibilities that AI offers."
AI Fashion Week is an opportunity for emerging fashion designers to showcase their collections created with AI. The top three winning collections will have the chance to launch their brand in partnership with Revolve Group.
Art1San Blu will be unveiled on April 20 th for voting.
To attend AI Fashion Week, please RSVP through the Eventbrite link provided.
https://www.eventbrite.com/e/ai-fashion-week-20-21-april-at-spring-place-tickets-608609305817
##
Learn More
@metamorphix_nft
fashionweek.ai
With love,
FWO