Kia STYLE360 Expands NYFW Influence
Led by fashion icons such as Anna Wintour, celebrity and fashion culture have become a merged commodity in recent years. The union has brought a new level of visibility to fashion, but it's also proven a powerful marketplace for entertainment icons to spread their brands, engage with followers, and create a business that's stable and sustainable.
Led by David Manning, A-List Communications has been at the forefront of how these celebrities present their collections to the general public for some time. After all, this marks the thirteenth consecutive year A-List has participated in New York Fashion Week events, and the third year of the company's partnership with Kia Motors, the title sponsor of the Kia STYLE360 experience.
This year's schedule will be held September 11 – 13, and will include a veritable who's who among the fashion, design, and entertainment industries, from Eva Longoria and Kristin Cavallari to Andy Hilfiger, to name just a few.
We spoke to David Manning about their upcoming NYFW season.
Interview with David Manning
Q: How has Kia STYLE360 grown over the years?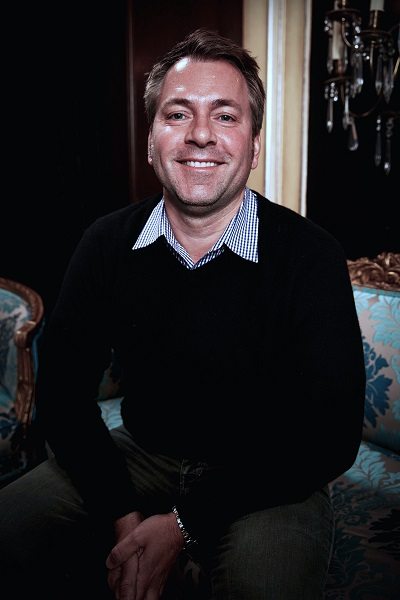 Each year we continue to build our credibility and expertise in the fashion community, which allows us to attract a growing audience of fashion influencers and fans wanting to attend Kia STYLE360 — and, more importantly, designers who want to show with Kia STYLE360.
Early on, our show sizes were about 200 guests and we did about 4 or 5 shows. We're now doing over 9 shows, each with attendance double that number.
We're now doing over 9 shows with attendance double that number.
We also could easily extend the number of days we show, which likely will be the plan in 2018.
Q: Why has STYLE360 chosen to partner with the celebrity names it has so far?
We're finding more and more celebrity brands growing in influence, and the more easy path for them is push their sales and messaging online and across social media.
more and more celebrity brands are growing in influence
At Kia STYLE360, we're pushing to find ones who want to take an extra leap and put the clothes and brand on the actual runway and big stage of NYFW, and explore this dynamic.
Brands this year like Eva Longoria collection and Bad Butterfly with Vanessa Simmons and Candice Cuoco are debuting on the runway, so we're thrilled … as we have been for debuting runway shows from many other celeb designers like Serena Williams, Avril Lavigne, Daisy Fuentes, etc.
Q: What can people expect from Kia STYLE360's shows this year?
Kia is showcasing their new 2018 Kia Stinger sports car which is their fastest production car to date, and I think that echoes the spirit of what Kia STYLE360 is doing this year.
Kia is showcasing their new 2018 Kia Stinger sports car, which is their fastest production car to date
We have a more aggressive schedule of fashion shows, presentations, and cocktail parties. That's really going to lift the tempo of fashion week and it really creates more of a party atmosphere for September, including a few live performances by some cool musical acts.
As always, we're going to have a bold mix of celebrity guests, fashion industry elite, and access for fashion fans. Sponsors like Chapstick, Deep Eddy Vodka, Essentia Water, and Day Owl Rosé are going to have fun activations for guests arriving to the shows.
More About the Events
In addition to hosting the event space, this year Kia will showcase their own design prowess through an up-close look at the all-new 2018 Kia Stinger, a head-turning fastback sports sedan penned by automotive industry icon Peter Schreyer.
As a modern interpretation of a Gran Turismo, the Kia Stinger was honed on Germany's legendary Nürburgring circuit, and promises to be the highest-performing production vehicle in company history.
The Kia Stinger will be offered with multiple engine and drivetrain configurations when it goes on sale in the U.S. later this year.
"Much like the designer collections debuting next month on the Kia STYLE360 runway, the Kia Stinger is all about passion, style, craftsmanship and attention to detail," said Saad Chehab, vice president of marketing communications, Kia Motors America. "New York Fashion Week is the nultimate design event and with the worlds of automotive and fashion being so closely linked, it is the perfect place for Kia to showcase our most inspired design yet."
the Kia Stinger is all about passion, style, craftsmanship and attention to detail
Kia's passion for design and obsession with craftsmanship is also embodied in this September's line-up of fashion shows and festivities for Kia STYLE360.
In addition to Kia, ChapStick®, the experts in lip care, has also renewed sponsorship to present the expansion of the ChapStick® Total Hydration Moisture + Tint Collection, which now features four new shades – Hello Bordeaux, House Red, Pink Nude and Flaunt It Fuchsia.
In celebration of the expanding Moisture + Tint collection, ChapStick® will step in as the official cosmetics partner and utilize Fashion Week lead makeup stylist, James Vincent, to prep the models' lips for the runway throughout the week. Fashion show guests will also be invited to stop by the ChapStick® lounge where they'll be able to try out new ChapStick® Total Hydration Moisture + Tint shades, create a custom GIF and charge their mobile devices.
Other renewing sponsors generously supporting the September 2017 season include Not Your Mother's® hair care, who will style all fashion shows by lead hair stylist Michele Carrillo and her NYM branded professional-stylist team. California award-winning wine producer, Line 39 Wines by O'Neill Vintners and Distillers returns as well and will pour its fine selections of varietal wines and new Day Owl Rosé across all Kia STYLE360 fashion events and parties. Pressed with minimal skin contact, Day Owl is a light and bright Barbera Rosé, featuring juicy fruit flavor thanks to cool fermentation in stainless steel tanks. Fruit is sourced from select vineyards in Madera County, the Central Coast, and Paso Robles.
The official hotel partner for the third consecutive year is Row NYC, conveniently located near the Kia STYLE360 fashion pavilion at 700 Eighth Avenue. The art-driven, New York-centric hotel will provide its elegant brand of hospitality and accommodations to celebrity and VIP guests. New York City hotspot and fashion model sanctuary Bagatelle NYC, one of New York's trendiest restaurants, will again serve as official restaurant partner hosting Kia STYLE360's evening fashion parties.
Welcomed new sponsors to the program this September include Essentia Water who will keep guests hydrated and refreshed at all events. Essentia's proprietary ionization process creates a supercharged ionized alkaline water that has scientifically shown to be more effective at rehydrating and its beautifully designed PET bottle that is BPA (bisphenol A) and phthalate free will be collected for recycling after each event. Also a new sponsor this year, Deep Eddy Vodka will be hosting its delicious handcrafted spirits across all Kia STYLE360 age 21+ events. Born in Austin, Deep Eddy Vodkas are column-distilled 10 times using corn, the finest Texas water and real, all natural fruit juices and essential oils. Nothing but smooth, clean vodka reaches the bottle to deliver an award winning taste.
"Each year, I have the daunting task of trying to outdo last year's fashion events and this year, I think we've done it with an exciting lineup of high profile designers and bold corporate brand partners coming together to make this season one of our best ever," states Executive Producer & Owner, David Manning, A-List Communications.
All fashion shows will again be staged at the two-level Metropolitan West located at 639 West 46th Street with special integrations including live streaming of shows, 360 degree virtual reality broadcasts, and Facebook live streams along with its usual parade of celebrity guests and musical performances to be announced closer to fashion week.
For more information on this season's designers, to get inside access, view runway trends, special promotional offers, and watch behind the scenes celebrity interviews as well as live streaming from the runway, please visit /.
##
Learn More
style360nyfw.com
KIA Motors
NYFW schedule
With love,
FWO