(Photos courtesy Tequila Don Julio)
Raúl Ávila, the genius of the decoration came to the Flower Fair in Medellín, Colombia to throw a party on July 29, in alliance with tequila Don Julio and Vogue Magazine was responsible for giving magic to an emblematic location.
The private party that was organized to honor the Colombians who Por Amor have taken their art to be recognized and admired by the world. Raúl Ávila was part of the group of monumental Colombians who contributed to the construction of a celebration never seen before.
As part of this celebration, FWO sat down with him to talk more about this event and his brilliant career being one of his most recognized projects the decoration of the Met Gala.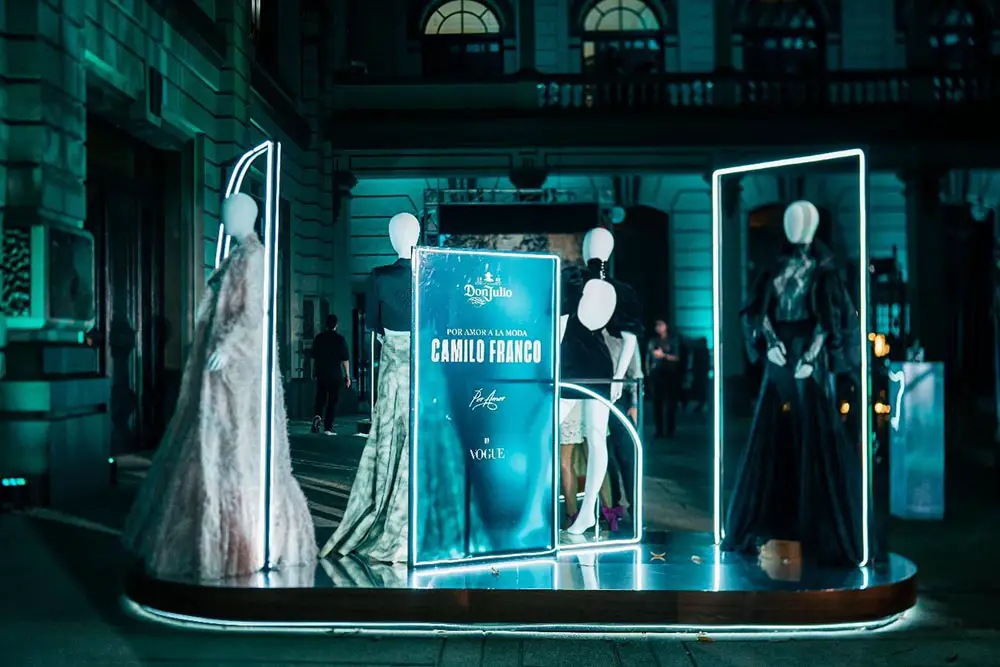 Q: What is your specific role in the flower fair, held in Medellin?
The Project that brought me here was a monumental party, which launched Tequila Don Julio and Vogue magazine where they paid tribute to the Colombians who have triumphed abroad and who are recognized worldwide as Johanna Ortiz, and Felipe Uribe, among others, is a celebration of thanks to these characters who have placed the name of Colombia high thanks to their achievements. In addition to being recognized also, I decorated the place where the party was held, same that access was only by INVITATION. It was also an event to celebrate the closing of Colombiamoda and the start of the flower fair.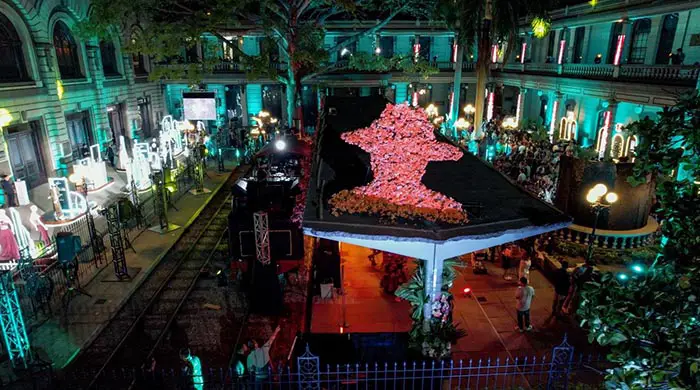 Q: You have lived in the United States for many years, what does Colombia mean to you?
My roots are my roots, I am very proud to be Colombian, I highlight the best of Colombia, wherever I go, and I try to use Colombian products, for example of the products that I use most is the Colombian flower since we are in a geographical position that gives flowers that are not given in other parts of the world, then I try to take them where I go and try to use them in an artistic way so that people see and value what Colombia has to offer the whole world.
Q: You're the decoration genius in the world, how did you start your career organizing events for millionaires, parties for Hollywood stars, and so on…?
I migrated to America when I was very young, I finished high school, and I come from a very humble family, I had to migrate to another country to make my dreams come true, unfortunately in Colombia, I did not have the opportunity that other countries gave me, then I decided to go to the United States, being there they discovered me as a model, I worked in that for 3 or 4 years and there I met Robert Isabell, who was my mentor, who taught me everything I do today, a genius, an amazing person, with a fabulous mind and learned a lot from him. He saw my potential and helped me come true all the dreams I had in my head, all these ideas and thank you I am in the position I am today. By Robert I met Anna Wintour, Madonna, Sara Jessica Parker, Tom Cruise all these celebrities who are my friends today and I met them through him, working with all of them. Today I work with all the model houses, fashion, jewelry, all of them work, thanks to Anna, I have to know her 25 years and we are very good friends today. She hires me for everything that is decoration of events, weddings, her personal things, and her work.
Q: Everyone talks about Anna Wintour, there are many myths around her, you who know her I want to ask you what myths would demystify what is said about her.
I'm a person who respects her privacy and there are times when people ask very personal things and I don't answer them because it's not the issue, the subject is my work but thanks to her I am where I am today, I have learned to be punctual, to give myself completely 100% to my work.
Anna is a woman who works very hard, when the Devil wears Prada movie came out, everyone thinks that Anna Wintour is that person. She is a woman who has a power and for that power she has to be strict in her work, and sometimes when one is strict, they take it as something rude, she would not disrespect anyone, she is a very educated person, very recognized in the world of fashion, she helps everyone, she supported me from the beginning, my company exists for Anna. When she invites me to her cottage, she makes coffee for me, I sit in the dining room with her to eat, we talk, she loves that I talk about Colombia, my family, it's very personal the conversation we have.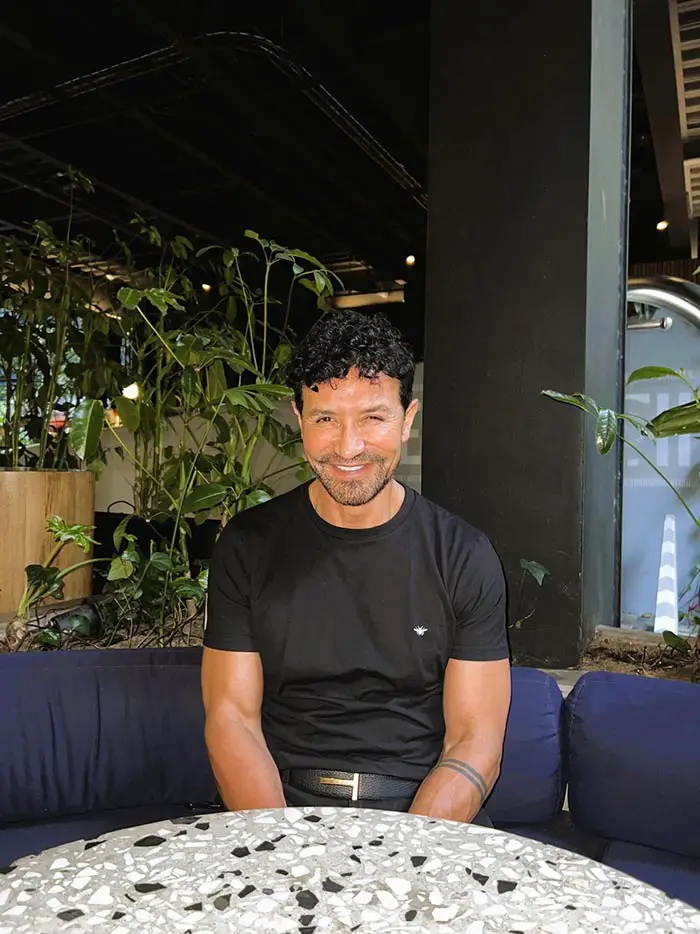 Q: How is the creative process of any project you do?
I'm going to give an example, La Met Gala, they give me the theme, at the beginning of June-July, I already know what the theme is for the next year, so I soak the theme completely. The first event I did for the Met Gala was about Paul Poiret (2007) he was a designer in the late 1800s, early 1900s, he was a very famous designer, not just for the vivid colors he wore, which at that time, people wore very dark clothes, he also designed, furniture, interior decoration, when I get soaked in it, I learned a lot of the subject, from start to finish, from there I take ideas of what they have done, from their trajectory and start to shape my ideas, to create my own moodboards, I present them to Anna, and a we have weekly meetings for a year.
It is a project that is evolving, it is changing, as we leave with an idea, she for example tells me what do you think if we do this? I go change it, it's adjustments all the time, until the last hour, until the week I have to be at the Met, at the Met I start a week early, until that week she can call me and tell me: I was thinking about this and that… I tell her, ok you're right, I send you a render, and we talk about it. Then things can change until the last moment.
Q: As a Latino, who has the honor of decorating the Met Gala, the most desired fashion event in the world, what does it feel like?
When I see people entering the Met and see what I have created in the Great Hall and see their surprised faces who do not believe what they are seeing, I feel a shiver of emotion that makes me cry, every year this project excites me more, and every year I feel that I must do better and better and it is not easy because Anna tells me : "Oh My God was amazing ,but next year has to be better than this", then the pressure is brutal.
Q: How do you do it to maintain an attitude of humility?
I think it was the way my parents raised me, my parents taught me to respect everyone, be honest in your work, and not to deny my origins (where I come from) as I told you I was poor, and my mother told me "You don't have to lie about it".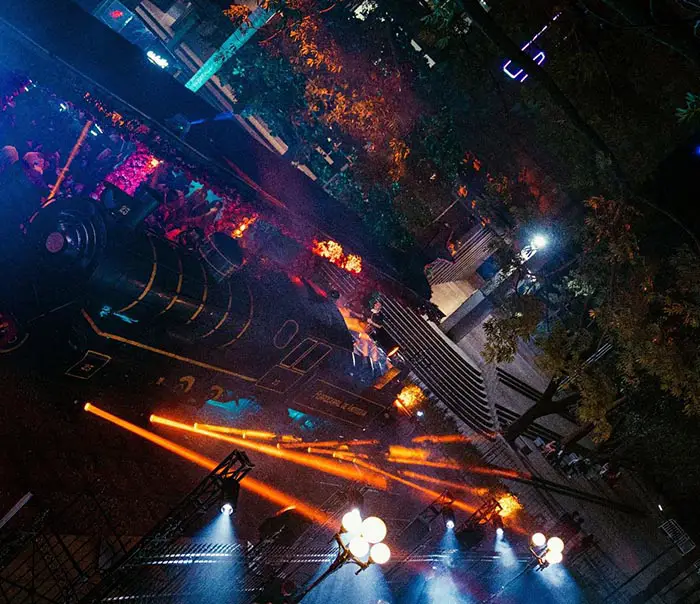 Q: Any anecdotes that happened to you at one of your events?
Speaking of racism, when Robert Isabel hired me to work for this company, I was the only Latino, the other employees were all white, blue-eyed, handsome, I was the only one with black hair and nobody wanted me there. Not just because I was different, but because I was a friend of the owner, I had known Robert when he was a model. One day, something happened that I will never forget, we had to make a wedding for someone very important and a colleague gave me the wrong address. Then I never got there and things like that happened to me, but I learned to believe in me and my potential and not let people who don't love us because of the color of our skin, our hair tone, because of our nationality that they think we're trash because we're Mexican, Colombian. I'm not going to let these people take advantage and I'm going to do my job, better than anyone.
Q: What piece of advice would you give to young people who want to do what you do?
To believe in them, it is so important to believe in what you do and what you want to do, you have to look in the mirror and say: "yes you can do it" , even if you do not have the education that others had, or the opportunities that other people had financially, believe in yourself, believe in your mental power, in your taste, in everything you do, give 100% and honesty, first of all. Honesty takes you far.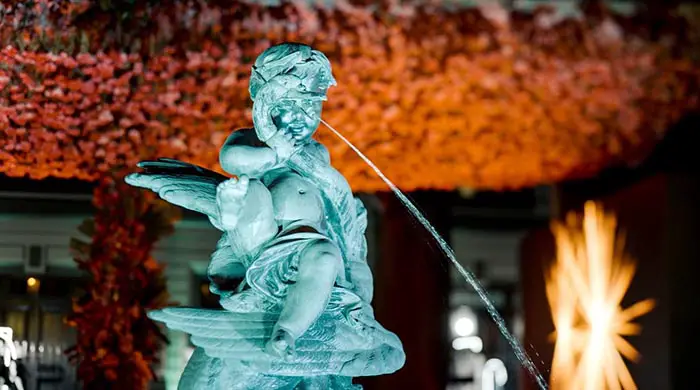 Q: How is a normal day in your life, what is your routine?
I get up at 4:30 am, I meditate, for me, meditation is very important, because I focus and help me with my day, then I meditate for 15 minutes, then I take my green juice, I read news to know what is happening in the world, I talk to my sister, I entrust myself to my mother, I go to the gym before I start working, I arrive at my office in New York at 7:00 am, I like to be alone from 7 to 9 am there is no one, I am alone, focused, my employees arrive at 9 am.
My free time is very limited, because I have events every day, I am invited to Paris, every time, nowadays I choose very well the parties that I want to go, but I go for 10-15 minutes, to be seen, talk to someone, have some non-alcoholic drink, and I go out, because I sleep early, I like being in bed at 11 pm because I get up very early. I like the cinema, the theater, the musicals, I love to attend the fashion shows from all over the world, I am interested in topics as: interior decoration, architecture, photography, all that calls my attention a lot, museums all the time and I love working with museums because I learn so much.
Q: Finally, what is your key to success?
Honesty and also in believing in yourself, there are times when one is afraid, but follow your instinct, your intuition.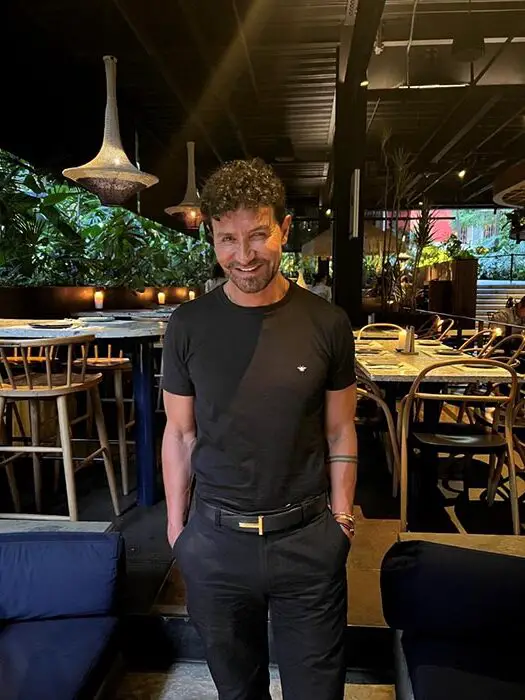 ##
Learn More
With love,
FWO